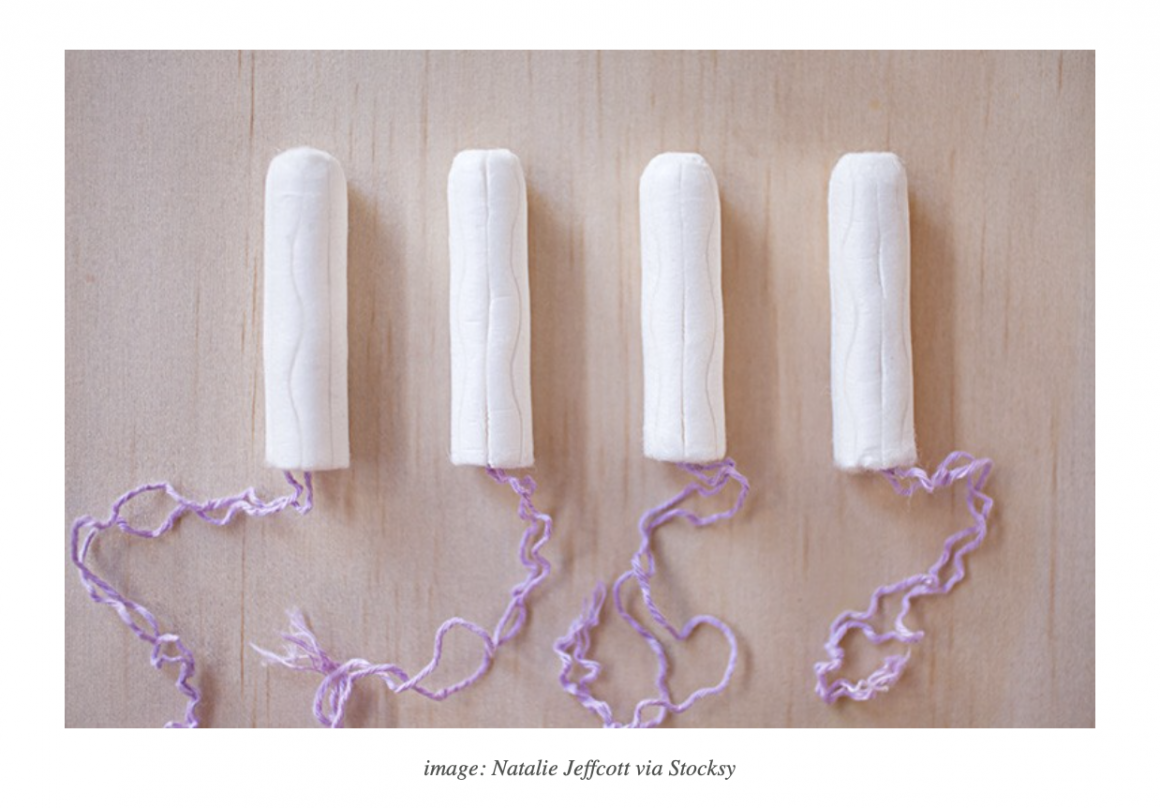 Last year, I tried three different organic tampon subscriptions to see which one I liked best. Lola, Cora & Sustain are the brands that I tested and here I'll give you a rundown on each.
BUT FIRST, WHY ORGANIC TAMPONS?
Cotton is one of the most chemically sprayed & treated crops grown today. Conventional tampons may have pesticides, toxic adhesives, hormone disrupting fragrances (and fragrance maskers), and so much more that honestly I don't prefer to have touching some of my most sensitive areas for hours on end.
This is also another industry where there are absolutely no requirements for companies to disclose the ingredients/materials/chemicals used. For such personal and significant health product–we are estimated to use over 9,000 tampons in our lives–I decided that I'd prefer not to use conventional period products anymore.
There's also the added incentive that conventional brands like Playtex, Always, and Kotex are owned by huge corporations like Edgewell, Kimberly Clark and Proctor & Gamble, while the products I tested here help support smaller brands if that's important to you.*
I tried many different organic tampons from Amazon & Whole Foods and honestly found them to all be super uncomfortable. I don't like the cardboard applicators and the really stiff and dense tampons themselves. All three of the brands I mention here are so much more comfortable and they all look/feel more like the conventional tampons I previously used & preferred.
Silicone cups and new period underwear (that are washable & reusable, absorb your flow and can be worn alone or as a more environmentally friendly backup than pads/pantyliners) are also great options for reducing exposure to possible toxins and chemicals in conventional tampons. I will probably try both of these at some point, but tampons are still my preferred period product for now.
LOLA TAMPON SUBSCRIPTION
Lola was started by two young women, Jordana and Alex, with the central idea of "creat[ing] an organic tampon and a brand that was completely transparent with customers about the ingredients in its products. After all, if we care about the ingredients in everything from our food to our face cream, why should our feminine care be any different?" (source).
Prioritizing a brand that women can trust, Lola discloses all ingredients and materials used in their products and claim to utilize third party testing for transparency.
INGREDIENTS: 
LOLA tampons are made of 100% organic cotton and are Global Organic Textile Standard (GOTS) certified by ICEA. LOLA offers compact plastic applicator, non-applicator, and cardboard applicator tampons. Our compact plastic applicators are made with BPA-free plastic. Our cardboard applicator is made from virgin fiber that is flushable and biodegradable.
LOLA tampons do not contain synthetic fibers, chemical additives, fragrance, dyes, chlorine bleach, GMOs, pesticides, toxins, latex, or formaldehyde.
LOLA tampons are made in Europe and packaged specifically for you in the USA.
PRICE: $10/box of 18 and option to receive 1, 2, or 3 customizable boxes per month.
ADDITIONAL PRODUCTS: tampons (applicator and w/o), pads, condoms, cleansing wipes, lubricant, liners, supplements for cramps and a really cute "first period kit"
CHARITABLE IMPACT: Lola and partner Support The Girls have donated "over 1 million feminine care products to low-income women and girls across the U.S." (source)
MY THOUGHTS:
PROS:

I loved this subscription because I like the packaging, product, founder story and charitable cause.

CONS:

My only problem is that the boxes aren't as easy to customize as I'd like. You can choose 1-3 boxes/month and either all light, all reg, all super, all super plus or a custom box of say 9 reg and 9 super (or 3 light, 6 regular, 9 super). Each of the 3 boxes have to be the same combo. I think this is a little annoying to try to calculate/adjust and would rather just select 2 boxes of regular and one box of super/month.
CORA TAMPON SUBSCRIPTION
Cora was started by two partners: Molly Hayward & Morgen Newman. Molly was a human rights worker whose "passion for periods" started during her travels throughout developing countries after seeing how women were affected by mensturation–and especially how hard it could be for women who are poor (source). According to his linkedin profile, Morgen is a "driven, execution-oriented entrepreneur who likes solving problems in the consumer goods space." He also seems genuinely interested in creating quality period products.
As a difference from Lola which is every month delivery, Cora's ships your pre-selected subscription every three months.
INGREDIENTS: Cora tampons are made of 100% GOTS certified premium organic cotton. 
Biodegradable, compostable, and hypoallergenic. Made without: synthetics, chlorine, pesticides, herbicides, chemicals, fragrances, deodorants, child labor, animal cruelty.
PRICE: $24-$48 per shipment (3 mos worth of tampons)
ADDITIONAL PRODUCTS: Tampons (w/ and w/o applicators), pads (period and bladder), liners, body cloths
CHARITABLE IMPACT: As you can imagine with Molly's background, Cora has worldwide contributions and interests. With every purchase, Cora "provides pads and health education to a girl in need. We use the power of business to fight for gender equality and provide products, education, and jobs to girls and women in need in developing nations and right here at home" (source). Some contributions include:
ZanaAfrica Foundation in Kenya which helps adolescent girls stay in school by delivering reproductive health education and sanitary pads.
Aakar Innovations in India, a social enterprise producing affordable and environmentally sustainable sanitary pads for India's most vulnerable girls and women. Aakar empowers local female entrepreneurs to set up and run mini-factories that manufacture the pads, providing jobs to women who would otherwise be unemployed or employed in the sex trade. These mini-factories support the local economy and create a supply of pads in areas where menstrual products would otherwise be inaccessible.
Cora has also partnered with non-profits across America to provide period products to girls and women in need right here at home. We've given over 100,000 products to women in need in the US.
Cora also protests the tampon tax by paying the sales tax on all products sold through our website for all of our customers, because we believe you shouldn't have to.
MY THOUGHTS:
PROS:

The same comfortable and familiar tampons as Lola (I think they might be manufactured by the same factory). Love love the charitable causes. The three month shipment is kind of nice to have extras on hand and not have to worry about it every month.

HUGE PLUS that they are now available in Target & on Amazon!!

CONS:

 again, the subscription model is overcomplicated. You select 12, 18, or 24 tampons at $11, $13, or $18/month (multiply each by 3 to get the total billed amount per shipment cycle). If you specify a medium flow of  7 days (the 24 tampons for $18) it will include "some light, mostly regular and some super" tampons. I'd just like to order boxes of each preferred size instead of this confusing customizable-mixed-box situation.

The thee month shipment can also be frustrating if you decide that you want to change the mixture you selected based on your changing period & preferences.
Also, the packaging is too much. It comes with little tampon pouches and tubes to hide them I guess? But it's just kind of a lot of clutter. Also, the black wrappers are chic (I guess?) but the dye can come rub off sometimes which is annoying.
SUSTAIN TAMPON SUBSCRIPTION
I love that Sustain was founded by Meika & Jeffrey, a daughter/dad duo. "Jeffrey founded Seventh Generation* many moons ago, and Meika, with a long standing passion for women's sexual and reproductive health, joined her father to create the first brand of all natural vagina-related products" (source). So I like the background & passion for natural products and the family aspect here.
Sustain also makes condoms and is pretty vocal about sexual health and using protection which I love! Their products are FDA cleared, FSC certified, USDA organic, certified cruelty free & vegan, non-GMO verified, and fair rubber certified.
INGREDIENTS: Sustain tampons are made of 100% GOTS Certified Organic cotton and applicators are made from bio-plastic.
Made without: rayon, polyester, fragrances, deodorants, glues & adhesives, phthalates, pesticide-treated cotton, chlorine or chlorine dioxide processing, polypropylene, polyethylene, myreth-3-myristate, synthetic zeolites, alcohol ethoxylates, glycerol, glycerol esters, polysorbate-20, or antibacterial agents.
PRICE: $9.95/individual box of 12 or $8.46/box of 12 when signed up for subscription
ADDITIONAL PRODUCTS: tampons, liners, pads, condoms, lubricant, wipes, period cup, and period underwear!
CHARITABLE IMPACT: Sustain has a program called 10%4WOMEN where they donate 10% of pretax profits to help women without access to things like breast exams and STD testing, for example. They also partner with other to "promote reproductive health care" (source).
MY THOUGHTS:
PROS:

I like & appreciate the variety of products. I also like that you can order single boxes in addition to their subscription option. Sustain is the closest to my preferred choice for size/product selection offering choices of 12 regular, 12 super, 8/4 split or 6/6 split as choices.

CONS:

I don't find the packaging to be very attractive, but also feel a little silly saying that, haha? It doesn't *really* matter, but I prefer the other brands' packaging. These tampons also unravel a bit more than Lola & Cora, especially the super absorbency. It's not a major problem, but occasional slight cotton shedding and needing to take extra care when removing a tampon isn't ideal.
BOTTOM LINE
I liked all three brands' organic tampons better than ones that I could previously buy locally at health stores/markets. The comfort factor was really worth the hassle and price for me, especially at first. It's also really nice to have period products mailed each month instead of having to pick them up at the last minute (which, I feel like I should be better prepared and stocked by now but I think a lot of women relate?).
In the end, I cancelled all three of these subscriptions because the selection and subscription management was more complicated than I liked. A couple of months my shipment didn't line up with my period and I had to run out and grab something from the store anyway. Other months, I needed more or less of a particular absorbency and ended up again needing to run out or had half-empty boxes shoved under my bathroom sink that I eventually forgot about by the time the next shipment arrived.
Recently, I've been using Cora tampons that I get at Target. I'm still frustrated by the occasional wrapper dye smudging, and I really did prefer having tampons mailed rather than having to ask Rob to pick some up on the way home for me occasionally (s/o that he never minds and is a total tampon shopping pro at this point). If these companies figured out a better way of selecting subscriptions or even adding the option to buy individual boxes, I would have probably gotten back on board. I really do like supporting businesses with passionate founders and charitable causes.
I discovered that Cora is avail on Amazon prime when I was writing this and that's definitely how I'll be buying it from now on. I know there are issues about monopolizing the market and I don't want to see anything taken away from these smaller companies, but it's just SO convenient. Hopefully in the future these other brands can take note and catch up!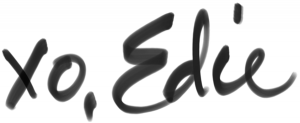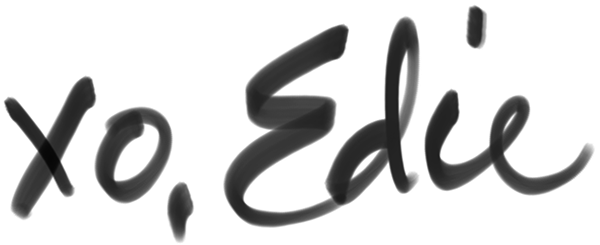 *Seventh Generation (related to Cora by a shared founder) is owned by Unilever. I quickly searched the parent companies of each of these three brands and didn't find info that they have been bought by bigger companies yet. If large corporation involvement/parent company practices & ethics are something important to you, I encourage you to do your research and contact the brands for this info before buying.