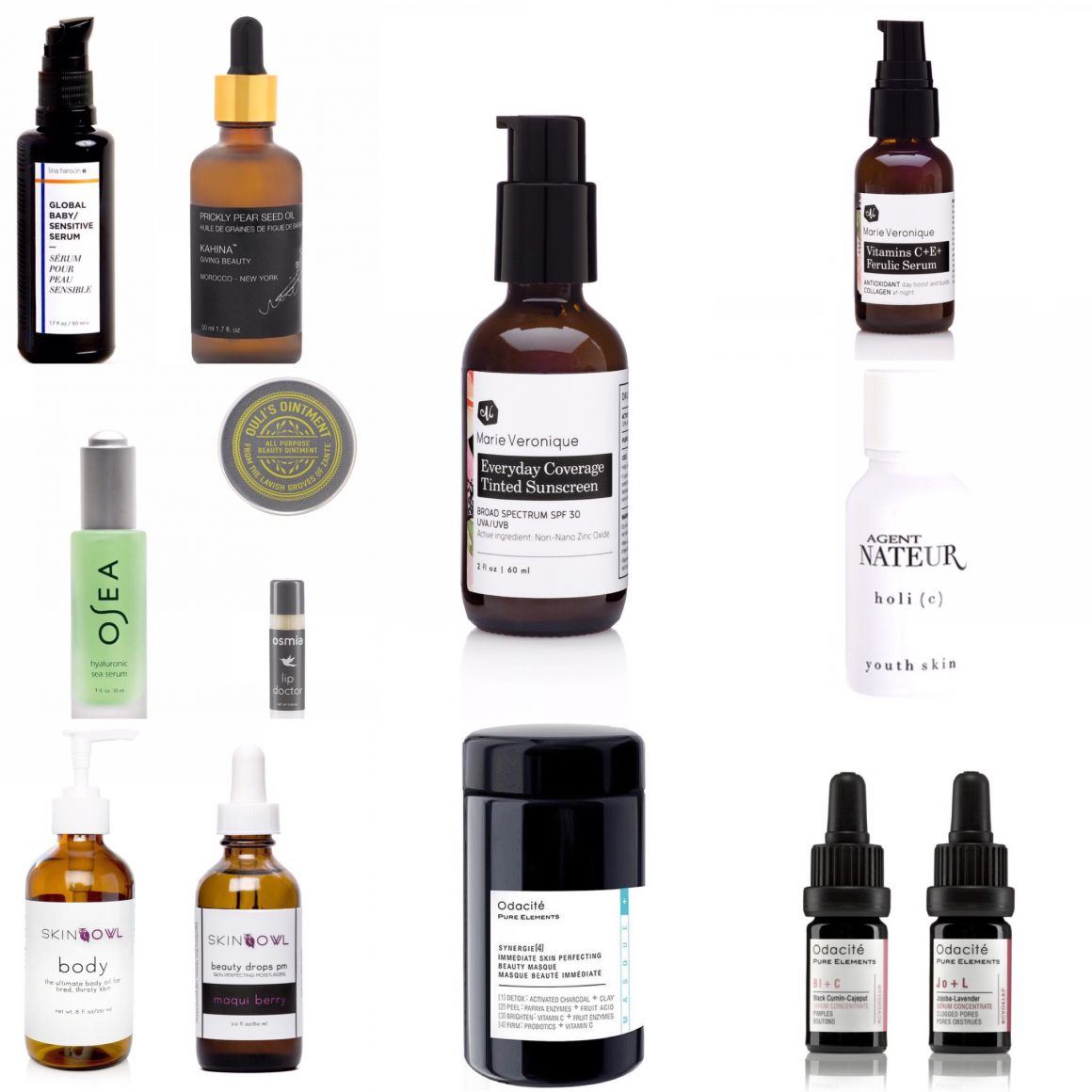 Another major clean beauty sale is happening this week/weekend! The Detox Market is offering $10 off $100, $30 off $200 (and a FREE Maya Chia Face Oil worth $60), and $80 off $400 (and a FREE Maya Chia Face Oil & Free Opalite Gemstone Facial Roller worth $30). This is an amazing opportunity to stock up on all of your favorites! Again, I've compiled a list of my faves from the Detox Market in case you're looking for something new or are interested in what I love/want to try.
Don't sleep on this discount and opportunity to try one of the most popular clean beauty items ever for free! Maya Chia's Supercritical Omega-3 Face Oil is a cult fav and this is a great way to try it or have an extra on hand (or to gift!). Deal runs today through Tuesday, Nov 27. Happy shopping!
1.
Odacite's Synergie [4] Immediate Skin Perfecting Mask
($59) has 4 purposes: to detox, peel (aka exfoliate), brighten & firm. I've used this a few times already and love it! It has clay/activated charcoal, fruit acids, vitamin C, enzymes & probiotics to completely renew and refresh your skin. It comes in a powder form that you mix with water to activate which I love for being hygienic and lasting forever! I really notice a difference using this.
2. Odacite Combination + Pimple Prone Skin Duo ($52) is a set of two face oils that are amazing for combo/breakout prone skin. The Jojoba + Lavender serum helps clear clogged pores while the Black Cumin + Cajeput serum targets/helps prevent breakouts. A great and effective duo and SUPER clean: I'm talking 3 organic/non-GMO ingredients each.
The reviews on both of these are crazy (like 4.5/5 stars each) so everyone else seems to love them too!
3. Speaking of crowd favorites, Osea's Hyaluronic Sea Serum ($88) is basically a must-have. Featuring 3 molecular weights of hyaluronic acid and three types of organic seaweeds that contain essential vitamins and minerals, this is a hydrating powerhouse that "swiftly plumps for a more youthful, dewy glow." I just started using a hyaluronic serum in my routine and am obsessed! It's lightweight, non-irritating, and essential for healthy skin. At this price (which is very competitive with even conventional and mass market hyaluronic serums) you could just pick up one of the two next products to make the $100 minimum to save $10!
4. Ouli Ointment ($20) From the product description: an all purpose ointment with organic olive oil from Zakynthos, Greece, organic roman chamomile essential oil and organic beeswax. Developed to hydrate dry skin and be used to soothe cuts and burns while reducing redness. Other uses include smoothing fine lines, perfect for chapped lips, under makeup to create a healthy glow, cuticle hydration and even taming flyaway hairs. Gentle enough for the most sensitive skin.
How chic is this tin! And I know a few beauties in their 30s-40s who swear by using balm as a highlight instead of shimmer creams/powders because it not only doesn't settle into fine lines, it helps plump and moisturize them instead!
5. Osmia Lip Doctor ($12) I know I keep saying "cult favorite" but it's true! These are just some items that every single person I know who's tried them loves. This lip balm has just 6 organic ingredients and is a lifesaver for c0ld and hot temps alike. If you use chapstick or lip balm, go ahead and pick this up to see how well it compares. You'll prob never go back!
*some people who don't like or see improvement from lip balms could have a reaction/allergy to castor oil. Symptoms could be redness and peeling which is what chapped lips feel like anyway, so many people don't even know it's a problem for them! The owner of Osmia figured it out about herself and created this castor oil-free formula so that everyone can have soft and smooth lips year round.
6. Lina Hanson Global Baby/Sensitive Serum ($50) This truly might be my favorite clean beauty product ever. It's the MOST beautiful oil that can be used for everything from makeup removal to moisturizer to stretch mark treatment to of course baby oil. It has the lightest and most beautiful scent that is so comforting and I'm sitting here right now dreaming about using it! At 1.7 oz it's not the most practical for every day post-shower full body care but it is perfect for travel because of the thick (but still light enough) glass bottle and secure pump/cap. I can't imagine anything sweeter or lovelier to use on a child or baby. If I could, I'd buy and keep dozens of these on hand so that I could have it always!
7. Kahina Prickly Pear Seed Oil ($150) this oil is 100% organic and sourced in very small batches at the same cooperative that produces Kahina's Argan oil. Extremely rich in amino acids, Vitamin K, essential fatty acids and antioxidants, Prickly Pear Seed Oil has been shown to moisturize and soften skin, restore elasticity, neutralize free radicals that cause signs of aging, brighten undereye circles and minimize spider veins.
I've used the travel size/rollerball of this product and it's just a super clean, super luxurious, super effective oil. I've found prickly pear to also be an awesome ingredient for treating hyperpigmentation and acne scarring as well!
7. SkinOwl Body Oil ($59) Ok if the Lina Hanson Sensitive/Baby Serum is my celebrity crush, this is my insanely handsome/perfect guy-next-door who might be under-appreciated until I realize he's someone I can't live without. This is $59 for EIGHT OUNCES of pure, gorgeous, silky and super hydrating body oil. No scent, clean and easy packaging, it really is the perfect body moisturizer. I think the only reason I don't obsess more about it is because I feel like this is what a body product should be? Like guys, 2-4oz of product is not going to cut it for me for a body product! I don't like having to buy the same thing that often. This lasts and does its job. My skin is soft and smooth and this is sometimes hard to find on sale! So grab one or two and thank me later.
8. SkinOwl Maqui Berry Beauty Drops ($85) This is the face oil that finally got me into face oils. Before this, the thought of rubbing oil on my face was absurd to me. I'd heard/read all about it and could understand why so many people loved it, but I just thought it wasn't for me. I get occasional breakouts and live in the tropics and have mostly normal-combo skin. My favorite face products were light serums and gel moisturizers. This changed it all though! And if you have breakouts, hyperpigmentation and/or fine lines, this oil will blow you away. It's so gentle and also perfect for facial massage! Very light sweet vanilla/orange scent. Love love.
These last three items are products that I'm dying to try!
9. Marie Veronique Everyday Coverage Tinted Sunscreen ($48) I keep hearing about this tinted sunscreen and how amazing it is. From the product description: A zinc-oxide only sunscreen safe for the whole family. With 20% non-nano zinc oxide for maximum protection, you can kiss the sun's damaging effects good-bye. Wear it everyday, from morning to night. Has a non-greasy featherlight texture that sets to a demi-matte finish and is designed as a light layer to wear over skincare. Sheer to light coverage and diffuses redness.
10. Marie Veronique C+E+Ferulic Serum ($90) If you've been anywhere around anyone who's into skincare for the past few years, I'm sure you know how popular C+E+Ferulic combo is! These ingredients are amazing antioxidants and a great natural alternative to retinol for addressing texture, tone, fine lines & wrinkles, etc.
11. Agent Nateur Holi(c) Vitamin C Powder ($120) This powdered version of vitamin C has two ingredients: calcium and organic sodium ascorbyl phosphate. This is supposedly the most effective and gentle form of vitamin C and since contact with water degrades the quality, the powder form is meant to keep it as fresh and active as possible! From the product description:
Agent Nateur's holi(c) refining face vitamins can be mixed directly with you moisturizer, serum, or SPF to help reduce the appearance of fine line and smooth, brighten, and tighten your complexion. A blend of the highest grade non-gmo vitamins, the formula may help to heal scars, combat breakouts, and calm rosacea. It will also support the production of elastin and hyaluronic acid to restore suppleness while nourishing fatigued skin.
I'd love to know what you're picking up if you're shopping these sales! Leave a comment below or chat with me on Instagram! I hope you have the happiest Thanksgiving if you're celebrating and enjoy a long weekend with family and loved ones!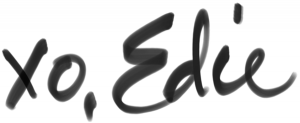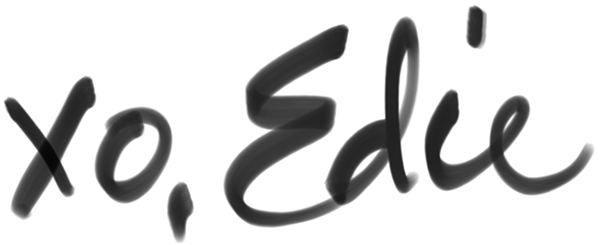 *this post contains my honest opinions and is not sponsored. It does contain some affiliate links which can help support me and the blog! If you have any questions about affiliate links or are a brand who would like to sponsor a post, feel free to use the contact form or send me an email at [email protected]!