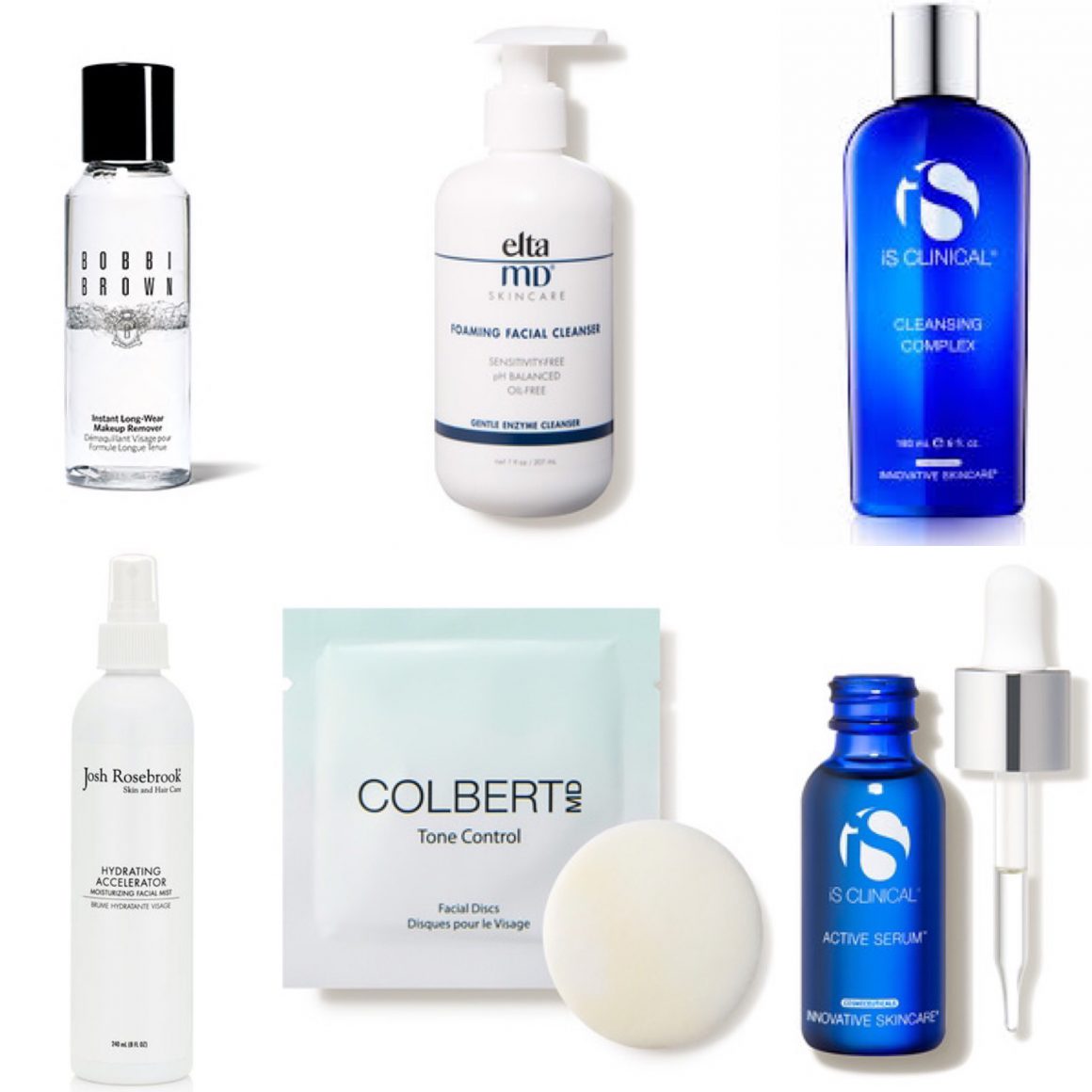 I've got a pretty good skincare routine down right now and am seeing some great results like fewer breakouts, better texture & tone, brighter skin and fewer fine lines. I don't use all of these every day (and often use different/additional things), but here are my go-to products that I'm loving right now and wanted to share:
Bobbi Brown Instant Long-Wear Makeup Remover • $30
I used Lancome's BiFacil makeup remover for years have gotten so sick of it (esp the scent). I've tried so many other makeup removers and oil cleansers, pre-cleansers, etc. and this is my new fav. It removes my waterproof mascara and all makeup so quickly and without too much tugging or rubbing. It doesn't have a scent or leave an oily residue behind.
When I'm wearing lots of makeup and/or sunscreen, I want a serious cleanser lately. There's nothing worse than washing your face and then still seeing dirt/makeup on a cotton round or towel afterwards. One small pump of this cleanser mixed with the tiniest bit of water turns into a massively thick foam that feels so satisfying to wash off! My face feels so clean after using it and it doesn't make my skin feel overly tight/dry. Small issue is that the product sometimes dries in the pump between uses which is annoying. Still worth it, IMO.
Is Clinical Cleansing Complex • $42
I use this when I don't want a super cleanse at night and/or in the morning sometimes. It's so light and refreshing while still really cleaning the skin and leaving it really balanced and clean. Nice light scent. I use it on dry skin for best results since it's pretty thin and slips around a lot on wet skin.
Josh Rosebrook Hydrating Accelerator • $22–65
A++ toner. Gorgeous product with a scent I don't hate and don't love but it disappears quickly. It balances and preps my skin for treatment and is super soothing. You can't go wrong with this one, I'd recommend it for every skin type and age. One of the products that is the best in its category and also happens to be super clean and with really great ingredients.
Colbert MD Tone Control Facial Discs • $80
Over the last 4-5 years, I've noticed a lot of hyperpigmentation and dark spots on my face. It was getting so bad I was starting to be less comfortable going out without makeup and was looking into laser treatments. After doing some research, using a few new products, increasing my sunscreen usage to every day (necessary) and giving my skin some time, I'm so much happier now. These are the newest addition to my routine but also might be one of my faves. I haven't even been using them for a whole month yet but I'm noticing much clearer, smoother and brighter skin! I was nervous to try them because I've had some irritation from disc exfoliators/treatments before but these are surprisingly gentle and I've used them on consecutive nights with no problem. I really recommend these, and they're especially great for nights when I'm in a hurry because I just cleanse, use one of these and then moisturize. It's like a toner/treatment/serum in one.
iS Clinical Active Serum • $135
Honestly, I was insta-influenced to buy this because everyone absolutely raves about it. I've been using it for a few days a week at night and it definitely makes my skin look great that night & the next day. It literally looks like my pores disappear. It's really amazing for combo skin and treating/healing/preventing breakouts. It has menthol in it which is tingly/annoying near my eyes (it doesn't irritate them but is just unpleasant for a few secs after applying). I honestly don't know if it is worth $135 for me, but if you have really congested skin and are looking for something it might really make a difference for you.