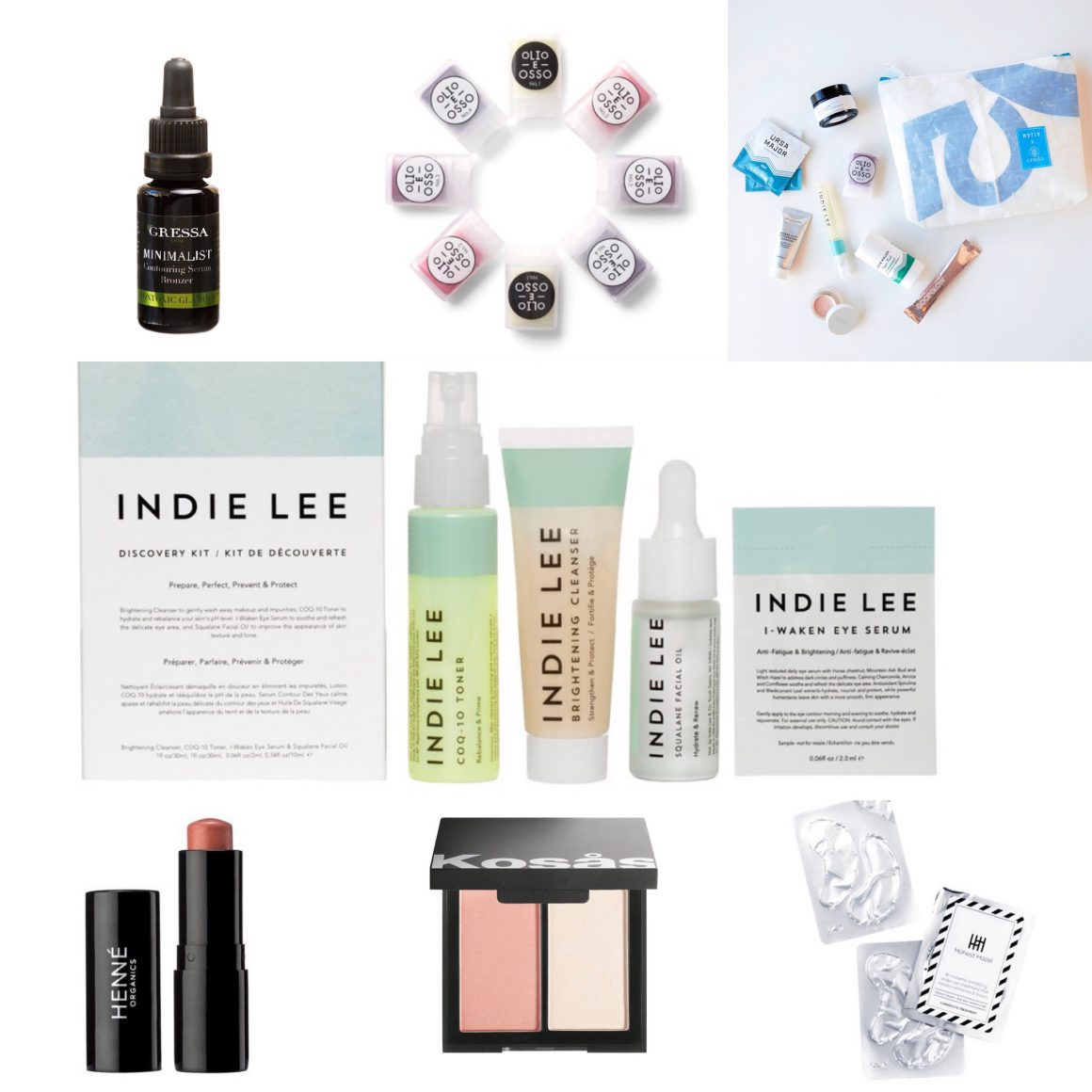 Okay, Credo is having a major gift with purchase this week in honor of Thanksgiving and Black Friday. I'm talking about a $100 value and with brands like Pai, W3ll People, Suzanne Kaufmann, Ilia and more! Keep reading for more details and some of my favorites/picks from Credo in case you want some shopping inspo!
Starting today and ending Sunday, November 25th @ midnight (or when supplies run out), Credo is gifting a major value with every purchase $125+ sitewide! No code necessary.

This $100 Gift Includes: Mini Pai Rosehip Mask, Mini W3LL PEOPLE Mascara, Full Size Jillian Dempsey Eyeliner, Travel Size Susanne Kaufmann Cleansing Gel, Mini Ilia Radiance Powder, and Mini Trilogy Cleansing Balm
If you already know what you love and want from Credo, click the image below and get shopping! If you're looking for some ideas to reach the min purchase, check out my picks and faves below.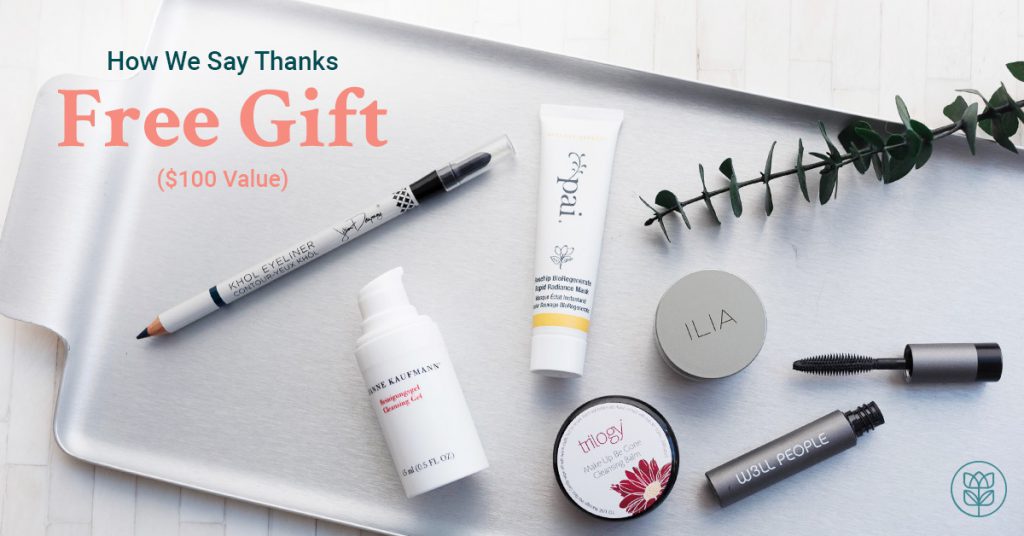 If you've been wanting to try some new clean beauty products or are looking to stock up for gifts (and yourself, *wink*) for the holidays, this could be an awesome opportunity.
Click any of the pictures to see more info on each product and shop. Have fun!!
MY PICKS:
EVOLVh SmartColor Shampoo & Conditioner ($34 & $36): This is my favorite clean haircare brand and they came out with a new formula line for color treated hair! I like to use color protecting products even though my hair isn't currently dyed because they're focused on gentle care, shine and strength. Their product line smells the best/freshest to me and I'd love to try this duo.
Credo Glow & Go Set ($35): This is a $103 value!! Includes deluxe minis and travel sizes of a brightening cleanser, probiotic moisturizer, natural retinoid alternative, a radiance mask, brightening eye treatment and sample Beauty Chef glow powder packet (a supplement powder with probiotics, vitamins and more). This is a steal!
Honest Hazel Eye Gels ($12 for pack of 3): These haven't been around long but are already total cult favorites. If you're unfamiliar with under eye gels, you just put them on under each eye in the morning after cleansing (or on a plane, or before a party or night out, you get it!) and let them sit while you get ready. They completely saturate the eye area with amazing ingredients and moisture to help with undereye bags, dark circles and fine lines. Once you remove,  rub in any excess serum and get going! I love that these are super juicy and made with awesome ingredients: cactus collagen, arbutin, vitamin c, vitamin e, hyaluronic acid, natural glycerin, aloe vera, vitamin b3 (and that's it!). $4 per set is a great value. Recommend and actually need to reorder myself!
Indie Lee Discovery Set ($29): I love Indie Lee products and that they're clean, beautiful, simple and effective. This intro set for under $30 is a great way to try the top sellers and faves. The only thing I haven't tried in this set is the new eye serum, but I'm looking forward to trying it! Definitely recommend.
Henne Luxury Lip Tint ($21): You CANNOT go wrong with this lip balm/tint. I can't even think of one criticism for it! It's an amazing balm with the perfect subtle rosy-nude tint that I think looks amazing on every skin tone and lip color. During the winter (and as I've gotten older) I notice that my lips tend to be a little paler and less uniform in color. So something like this is a necessity when I want to look a little more polished. Perfect for makeup and no-makeup days alike. No fragrance or taste, can be applied on the go and doesn't smear/travel with wear. This is one of my favorite products period, clean beauty or not. Buy it and thank me later!
Kosas Color + Light Pressed Duo ($34): This brand is ah-mazing and just so, so well done. Everything from product to formula to packaging and shades; it's all perfect IMO. While I love the lipsticks and want to try the new face oil foundation  (click here to see all Kosas), this might just be my fav blush ever. If you're used to department store high quality blushes that are super silky and the perfect shade for almost every skin tone, THIS IS FOR YOU. I love this more than the Chanel blush I bought and used for my wedding. It's the most gorgeous "flushed" shade that adds rosy color but also a little warmth, and it's equally amazing year round. Love the convenient duo packaging; you can swirl both for a brighter blush or use the highlighter on its own. Another staple for me! I love the shade Contrachroma.
Gressa Minimalist Foundation ($62): Okay, I've gotten little carried away now but I just had to add this last one. This is prob my favorite clean fountain. It's the easiest thing in the world to use and literally doesn't look or feel like makeup. It's like applying a serum but it leaves the most incredible skin-like finish and impressive medium coverage behind. It lasts forever because you literally only need two drops for your entire face. Perfect for no-makeup makeup and full-on glam because it gives the most gorgeous and even base to work with. Not fully matte but not too glowy either. It really just looks like skin! Bonus that is has ingredients that act as skincare. I have shades 2.5 and 3.
I also love Gressa's Lip Boost and want to try their Bronzer and Illuminating Serum that you can also find here!
MY WISHLIST:
Beauty Skincare Beauty Sleep Elixir ($65): This elixir (pretty sure it's a face oil) is supposedly one of Kate Middleton and Meghan Markle's favorite skincare products (you have my attention, haha). Besides the princess endorsement, this ingredient list looks really impressive and like a product I'd love to try! It claims to even and brighten skin tone, spot treat blemishes and be anti-inflammatory (aka amazing for skin; inflammation is the root cause behind so many skin issues from lines and wrinkles to sun spots/pigmentation and breakouts!). Features camellia & chia, cherry, strawberry, blueberry, pomegranate, raspberry, lavender and more. This is a great price for a serum/oil as well.
From the product description: "Wake up to beautiful, glowing skin with Beuti Skincare Beauty Sleep Elixir's super boost of vitamins, minerals and omegas 3,5,6,7 and 9. Softalia counteracts inflammation and Caribbean coral neutralizes the enzyme responsible for skin aging, acne and sunburn. Beauty Sleep Elixir promotes all natural skin care by using 14 precious plant oils to support skin barrier function, a key role in fighting inflammation."
Olio E Osso Balms ($28): I've had these balms on my wish list FOREVER. A base of just olive oil, shea butter, and grapefruit essential oil, they're so clean and cute. They can be used everywhere from lips and cheeks to cuticles and more. I've heard they're very sheer so probably not for those looking for full-stop face color, but I think they're perfect for my lifestyle and everyday wear. Also, balm textures are perfect for skin as it moves and matures since it won't settle in fine lines. I have No. 2 French Melon and No. 9 Spring on my list to try.
Marie Veronique Mildly Foaming Shaving Oil ($23): This is a beautiful brand and good shaving products are pretty hard to find in clean beauty. Includes sunflower & safflower oils as well as vitamin E & cucumber. Product description:
This foaming shaving oil coats the skin with a light lather high in essential fatty acids to create a smooth shaving surface. Reduces the risk of irritation, razor bumps or ingrown hairs. Diminishes the appearance of folliculitis (aka razor rash), a common side effect of shaving that results in small red bumps around hair follicles. Leaves skin appearing soft, smooth and clear.
This might be a nice stocking stuffer for the guys in your life as well!
DedCool Fragrance 03 Blonde (Black Violet and Saffron) $75: This perfume sounds lovely and I really appreciate that Credo/the brand list the entire ingredient list. If you're into fragrances and are looking for something cleaner (conventional perfumes are MAJOR health hazards and hormone disruptors) this might be worth checking out!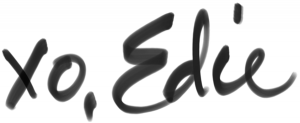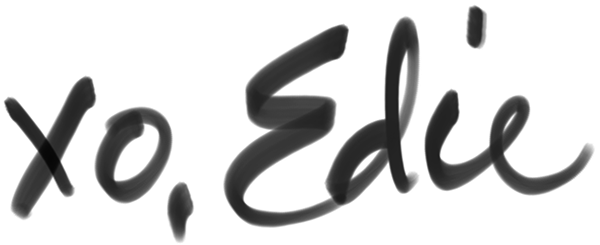 *this post contains my honest opinions and is not sponsored. It does contain some affiliate links which can help support me and the blog! If you have any questions about affiliate links or are a brand who would like to sponsor a post, feel free to use the contact form or send me an email at [email protected]!