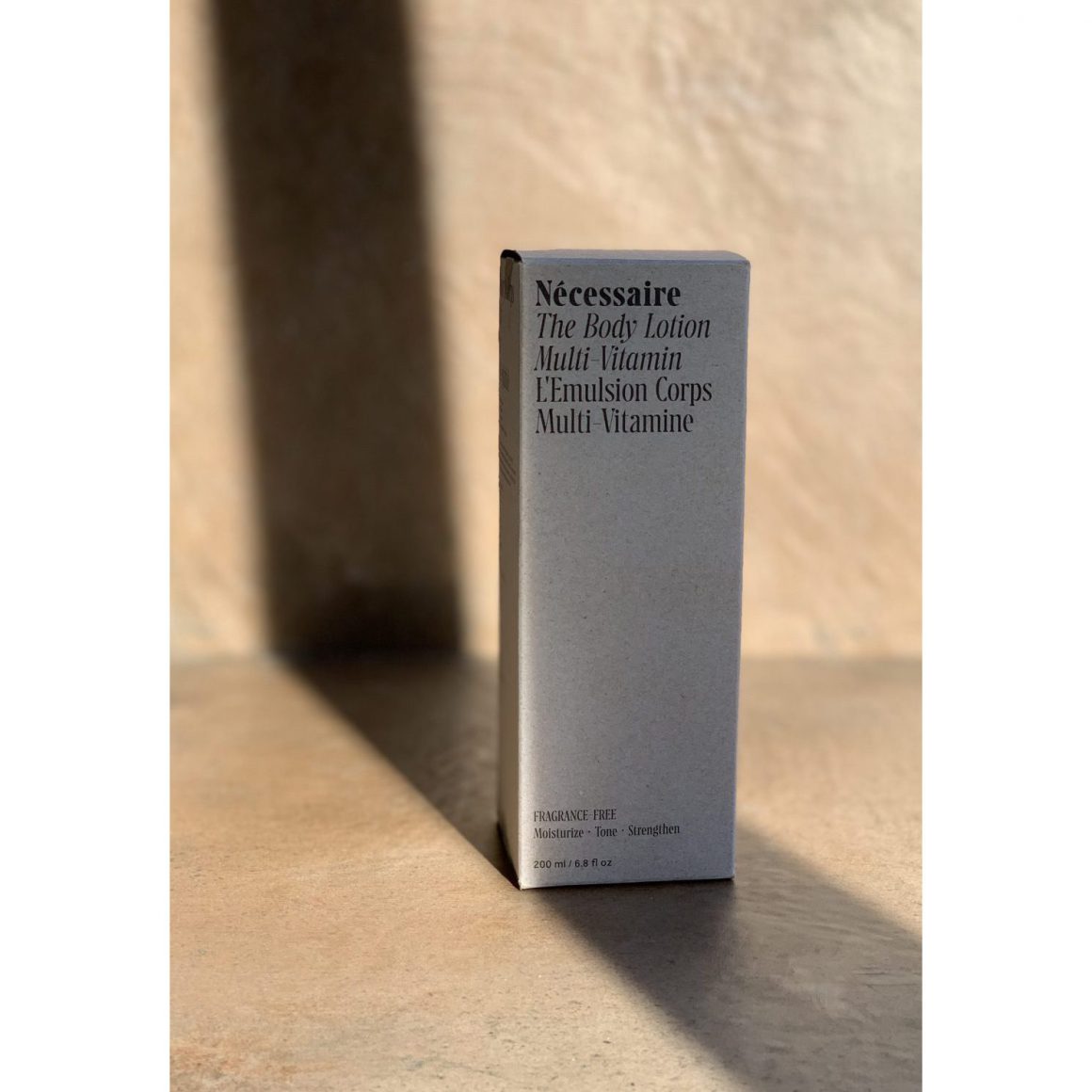 Whether we like it or not, Instagram is quickly becoming a major shopping destination. While companies have been steadily building their insta-presence to tempt and inspire you for years, the new shop now and swipe up features are making it easier than ever to be influenced in the moment to purchase what you see!
Extremely targeted advertising (based on your history and activity within the app) is also getting better, I think. I used to see random ads that didn't really appeal to me, but now so many ads I see catch my eye. It doesn't help that the products are also being cross-promoted with the other influences and beauty pros I follow. Usually I see something once and am curious, then I see it twice and again and again until sometimes I really want to try it.
So far, I've been insta-influenced to buy the following 7 products and I actually love them all!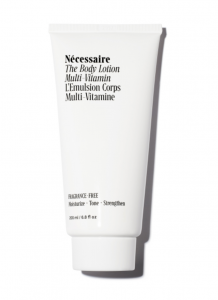 I saw the ad for this brand a few times via ads and then saw it again on multiple influencer's pages and stories. I was really intrigued by the fact that it looked like a true cream/lotion/body butter but with cleaner ingredients no fragrance. I ordered it and am BLOWN AWAY. I think if you love body creams, this is a no brainer for sure. It's the smoothest and softest formula that absorbs instantly and everything from the packaging to the price to the size to ingredients is top notch IMO. I still like to use the most minimal ingredients possible on my entire body, so I mostly keep this to my neck/chest and hands/elbows/knees for maximum moisture and treatment. As a result, it's lasting me a long time. I will 100% repurchase and want to try the body wash next!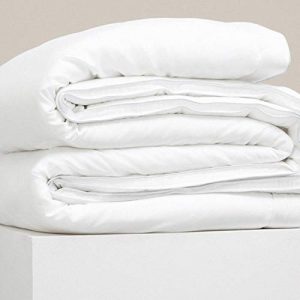 Ok, I saw this comforter once or twice on an insta ad and bought it immediately without even trying to see what anyone else thought. I am so picky with comforters! I love to be snuggly but also HATE being hot at night. I like some volume and a nice look on the bed during the daytime, but I don't like heavy blankets on top of me. I can't do lumpy filling and am not a fan of down. Basically, I'm the princess and the pea, but with the bedding situation reversed.
I LOVE THIS COMFORTER. It's perfect for me. Lightweight but fluffy, not lumpy but dense and voluminous enough to look great, keeps me warm and also never too hot. It's super well made and I love that while it isn't 100% organic, it is more natural and consciously made than many ordinary comforters! I think the price is super reasonable also.
From Buffy's website:
The outside shell is made of 100% eucalyptus fiber, also known as lyocell. It's sourced from the wood pulp of renewable eucalyptus trees, which consume 10x less water than cotton to cultivate, and transformed into fiber using a closed-loop system which reuses 99% of solvents to create little-to-no wast
The inside fill is made from 100% recycled polyester spun from BPA-free, PET water bottles. These bottles are diverted from oceans and landfills, transformed, and given a second life as a soft, fluffy fiber.
Each comforter keeps 50 bottles out of landfills and protects 12 geese.
Not all textiles are created equal. We only use sustainable and renewable versions of those materials you might already be familiar with. Each comforter is hypoallergenic and resistant to microbes, mites, and allergens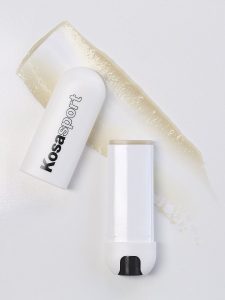 You already know I love this lip balm! You can check out my full review of it here.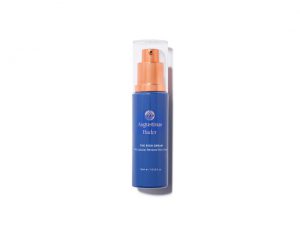 This was the perfect example of me just being completely bombarded with a product from all angles for a period of weeks and finally being so curious that I had to try it. I saw a few actual ads while scrolling but my entire feed was pushing this stuff! Every lifestyle/fashion/beauty blogger and celeb/makeup artist was using and raving about this cream. I'm glad I tried it and think it mostly lives up to the hype. I really do love it! It might not be life changing and is definitely an investment but I think it's a really simple, beautiful and effective medium-to-heavy moisturizer. If I lived in a drier or colder climate, this would definitely be in my permanent rotation. I think I will repurchase but might want to try the lighter cream instead of the rich cream for summer.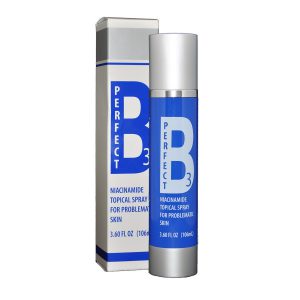 I was very specifically influenced to buy this product: by Cayli Cavaco Reck of Knockout Beauty. Cayli is a skincare mastermind and curator who has her own incredible store in NYC and online. She does these live videos of her nighttime skincare routines, and the woman KNOWS HER STUFF. After watching and following her for a bit, I reached out and asked for a consult and ended up buying a few products that she recommended for me personally. My routine included this spray/toner, and she also recommends it widely to her followers on the gram, so I'm comfortable sharing it here! I'm already on my second or third bottle and will repurchase again.
From Knockout Beauty's website:
B3 also known as Niacinamide is a potent, multitasking ingredient. It has the ability to speed up cell metabolism and cell turnover (a process that slows down with age), revealing younger skin.
What Science Says: Clinically proven to be as effective as topical Clindamycin and consequentially very effective in fighting acne.
B3 is bioconverted into Nicotinamide Adenine Dinucleotide (NAD) when absorbed into the skin. NAD is a cell-signaling coenzyme that our cells use for DNA repair. This coenzyme tightens up the cellular matrix, repairs the skin's barrier and repairs hyperpigmentation at the cellular level.
Niacinamide (B3) is able to work wonders when paired with Vitamin C, particularly on pigment. Together they work as a powerful tyrosinase (a key enzyme involved in melanin production) inhibitor. The B regulates the melanin distribution to the melanocytes and the C inhibits the production of the enzyme.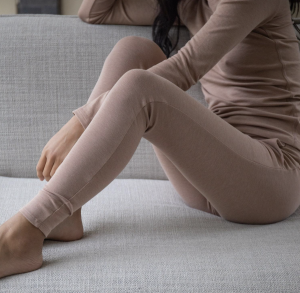 I discovered these activewear/loungewear brands via insta ads, and they're both really beautiful with high quality products. I love the "elevated basics" styling and design. The fabrics are amazing and they are both unique and understated while still being super luxurious and attractive. A much more fashionable and comfortable way to do activewear, loungewear and sleepwear than traditional label-covered leggings and t-shirts. I love the Restore Pocket Legging from Lunya (pictured above) and am obsessed with the Brushed Hacci Jogger from Beyond Yoga!
BONUS: BIRD DOGS MEN'S SHORTS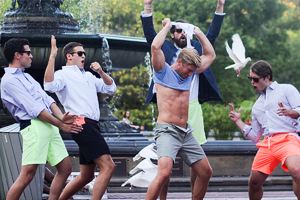 Rob was insta- influenced to buy these from their (sometimes) funny and always outrageous ads, and they're cute! He says they're really comfortable too and he loves the fabric and length. I have no idea what is supposed to be happening in this pic, but it's the perfect example of their advertising, haha.
Is there anything you've been influenced to buy from Instagram? Did it live up to the hype? I hope if its anything I've ever recommended that it does!