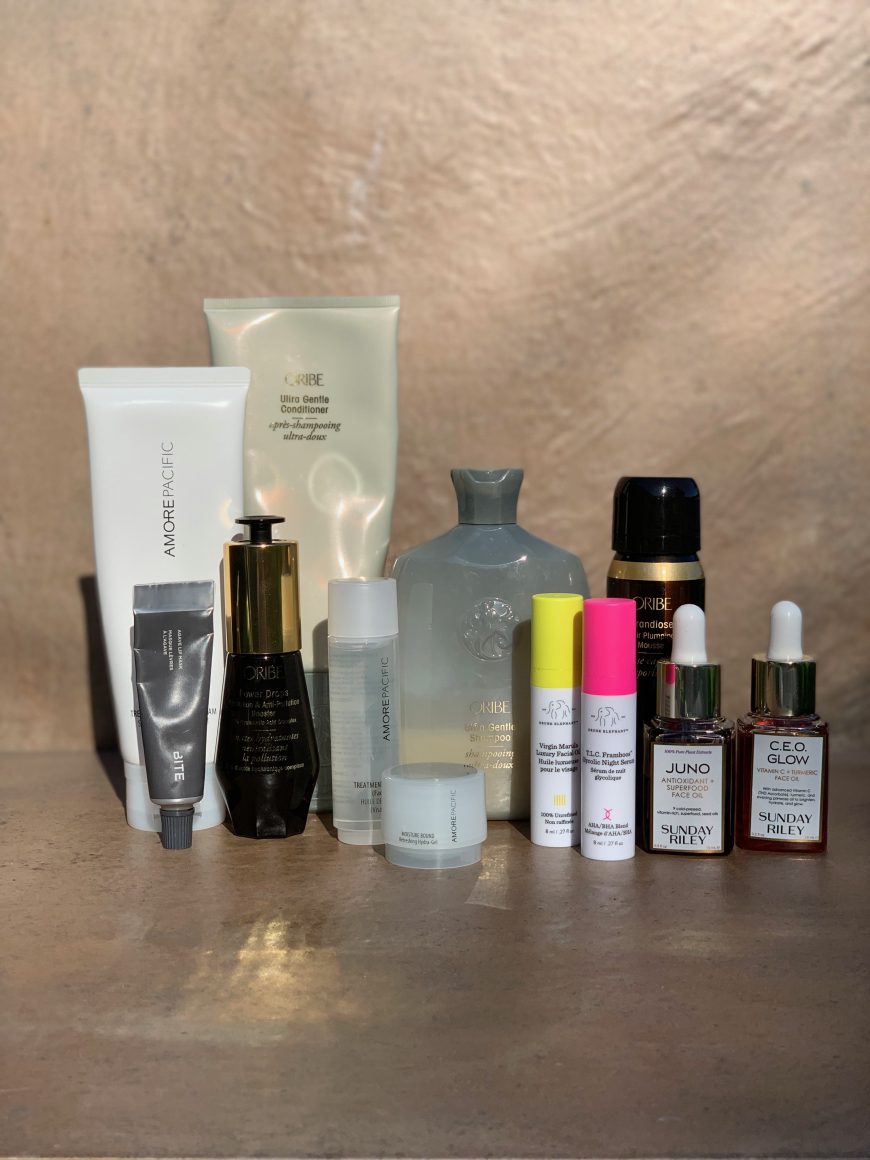 I've never been the kind of person who only buys one brand (of skincare, makeup, clothing, home goods, etc). While it seems much easier to just find a favorite brand and use all of their products, I've found that it's pretty hard to find one line that does everything well. That being said, I have found a few beauty brands that do many things well! Here they are:
AMORE PACIFIC
*This brand does have a signature fragrance that is fairly strong. I personally find it really pleasant though! I haven't been able to wear or be around conventional perfumes in a couple of years, but this scent doesn't affect me the same way.
SUNDAY RILEY
BITE BEAUTY
ORIBE
*Oribe also has a signature scent in all of their products, and I am obsessed with how it smells. Rob is too, and every time I use it in my hair he holds my head and huffs it like a mama holding her baby haha! It's just so fresh, light, beautiful and unique! Again, I am really sensitive to certain smells but this doesn't bother me at all.
DRUNK ELEPHANT
I first tried this brand because of the clean and adorable packaging and it seemed like the perfect mix of better than average ingredients + fragrance free + products that I'm familiar with (most of the super clean skincare I've tried has more unique formulas/fragrances that I don't love: lots of rose/lavender/herbal scents and no creams or gels because they require preservatives, for example). Anyway, after trying first trying a couple of products I didn't feel blown away because because it seemed so basic.
After trying so many other brands lately (clean and conventional), I can really appreciate and understand the simplicity and effectiveness of Drunk Elephant! They're meant to be gentle on the skin and used in layers with other products for best results. I've never woken up feeling like I used a miracle product, but I've also never had any irritation or reaction and they all do what they claim to do and well. I now think this is just a really reliable and great brand that excels at basics, which we all need in our routines!
Have y'all tried any of these brands/products? What are some of your favorite beauty brands?