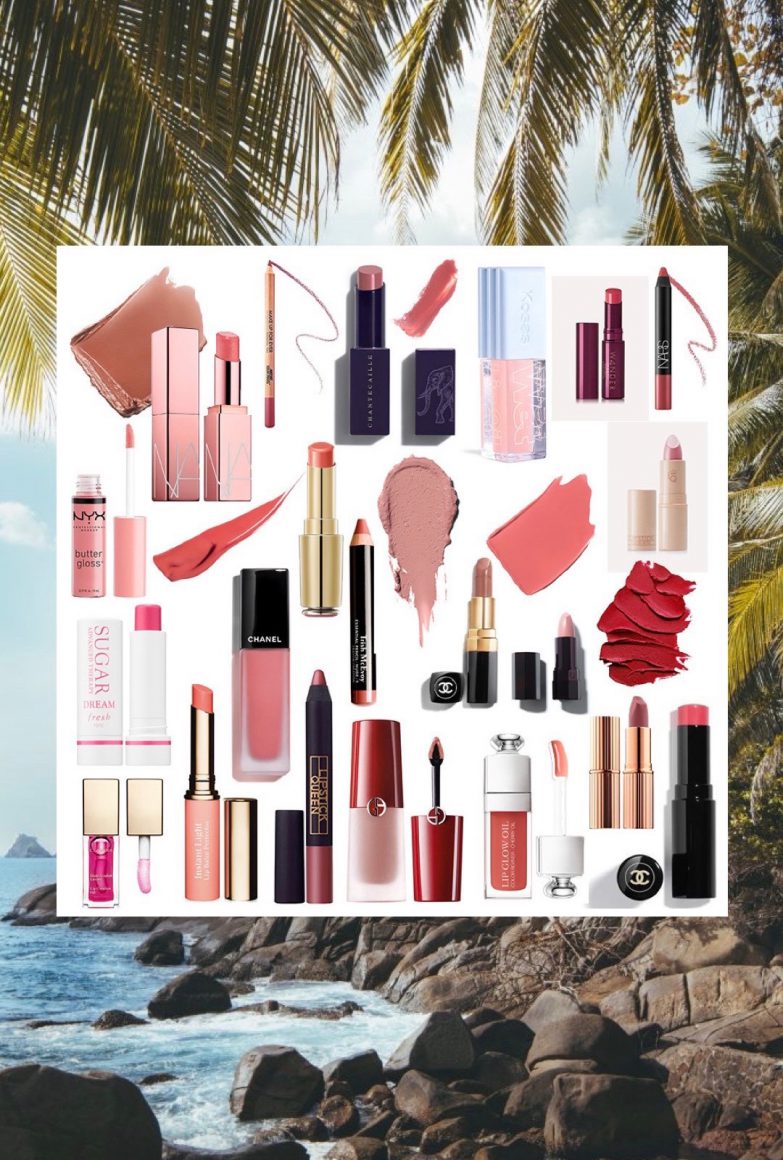 And finally, my lip product inventory! For years I rarely placed an online order or walked out of a store without some kind of lip balm or gloss in my bag. I'm constantly on the hunt for the perfect product, and this is the category where I'm the pickiest. It has to be the right texture, shade, scent, taste, packaging, ingredients, and so much more.
I did finally find my holy grail lip balm but it was discontinued last year ?. I also had a favorite lip color in high school, and though its perfection is probably exaggerated in my memory, I don't think I've found something lately that I love as much. After doing this inventory though, I realized that I've got so many pretty products, so I'm interested to see if any of them will get more use and/or warrant a repurchase when the year is up. Here we go!
Lip Gloss
Smith & Cult Lip Stain in Linger Sigh (discontinued)
Smith & Cult Life in Photographs & Her Name Bubbles (discontinued)
Beautycounter glosses in Raspberry, Peony, Black Plum, Whisper, & Fig
Lipstick
Lipstick Queen Cupid's Bow Golden Arrow (might be discontinued)
A'PIEU Water Light Tint in RD03 & CR04
Tinted Balm
Bite Beauty Agave Lip Mask in Smashed
Nars Afterglow Balm in Dolce Vita (limited edition mini)
Lip Pencil
Bite Beauty Lip Pencils in 16, 24, 34, & 44
I know this is a lot! Luckily, lip products are easy to throw in a bag so I often even switch up what I'm wearing multiple times in the same day.
Also, I debated including the discontinued products on this list since they're unavailable to you, but I kept them listed since I hope to finish them up. Do you have a favorite or holy grail lip color? I'd love to know!