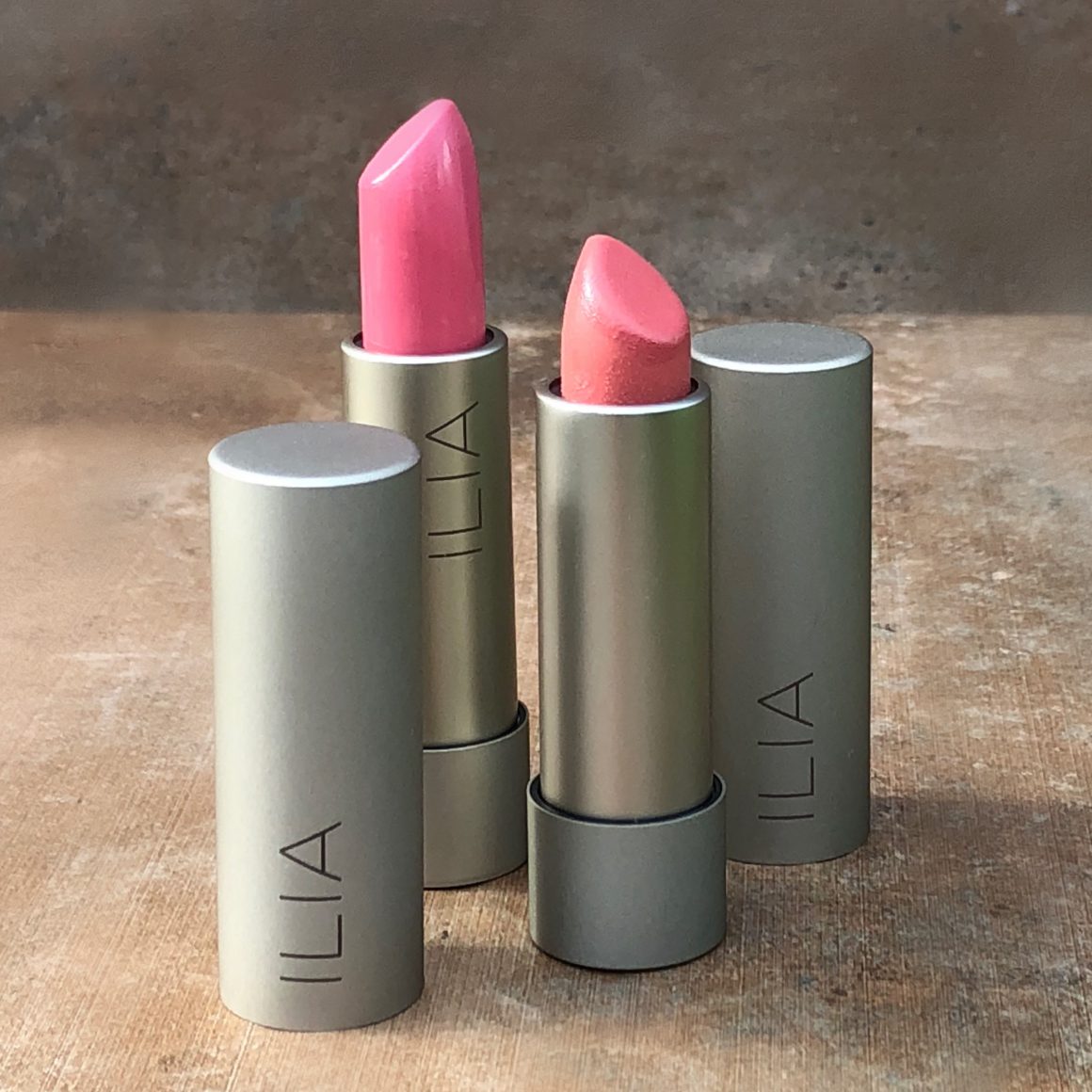 Another lip product I tried this past year was Ilia Beauty's Tinted Lip Conditioner in shades Blossom Lady (medium pink) and Nobody's Baby (a warm nude). After reading description of these, I was excited to receive "lightweight lip color meets balm" that are also supposed to be a "must have" for those who don't want to use a mirror. You certainly don't have to use mirror, but you'll still want to with these!

These tinted lip conditioners really weren't what I was hoping for at all. I love tinted balms, lip tints, and sheer lip stains; I'm most comfortable with buildable lip color for everyday use. These are opaque on my lips (the swatches above are only about two swipes each!) and they're a true lipstick formula in terms of scent, texture, finish and wear. They honesty feel a little outdated in that sense and I'm not crazy about that classic lipstick scent. They're shiny but not really glossy, silky but heavier than other lip tints, and they aren't really easy to use to try and get a wash of color because of the texture/pigment combo. They're definitely transferable when eating, drinking & smooching and would probably bleed a bit in the heat and around lip lines.  I didn't find them to be particularly balm-y (aka protecting, moisturizing and long wearing) at all. If you're a fan of classic lipsticks but looking for some with cleaner ingredients, these might work for you!
From the brand's product description: 85% Organic, Cruelty Free, Gluten Free.
Bonus: I really like the chic matte metal packaging and pretty product. They're lightweight, feel cool to the touch, and don't seem to get scratched easily (which is great if you like to throw lip 10 products in your bag at a time like me).
Price: $28 each
Bottom line:

Ilia's Tinted Lip Conditioners  weren't what I expected and didn't work for me. Not a fan of the formula/finish or these particular shades with my coloring.

3/5