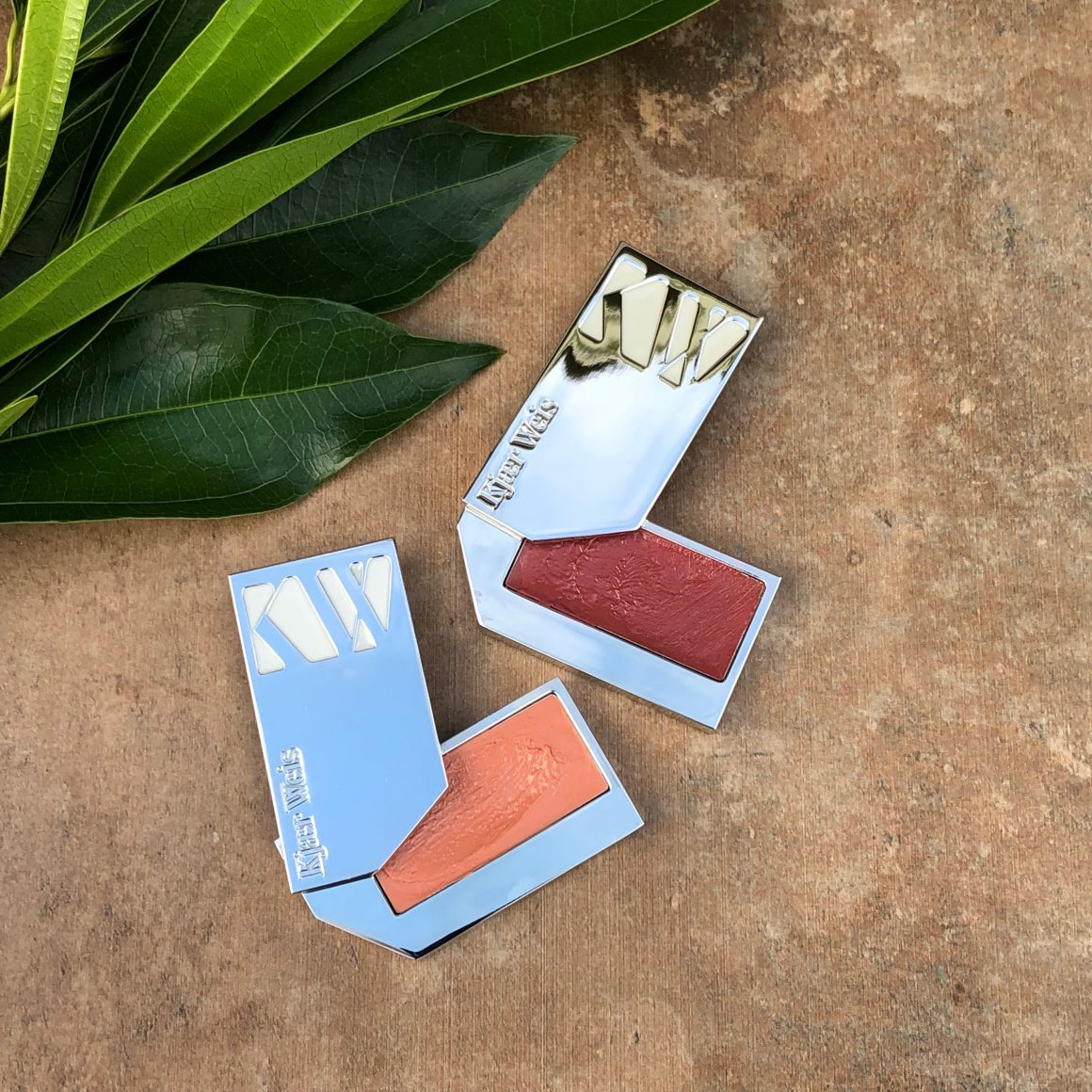 Next up: Kjaer Weis Lip Tints in Dream State (a nude peach) and Sensuous Plum (a warm plum/berry). I had a little bit of the same problem with these pilling, but the balm/gloss consistency makes it much easier to apply and wear than the brand's lipstick. These shades are perfect, the packaging is so cool (although it isn't always the most convenient especially since they are quite pigmented), the finish is beautiful and they even taste a little sweet which I love! Wear time is average for the product type.
From the brand's product description: A fusion of two products: lipstick and lip balm. The buildable formula allows control of the color intensity from sheer to bold. Made in Italy, Gluten Free, Not tested on animals. Ingredients include beeswax and jojoba oil to nourish & moisturize, reship seed oil to repair & regenerate tissue and fight signs of aging, and gardenia extract as an antioxidant and natural preservative.
Bonus: Chic and refillable metal balm tins that slide to open. Fun, cute and substantial/luxurious feel.
Price: a steep initial $49 but $29 for refills
Bottom line:

They aren't perfect and the price is pretty high for the product. I really like these though and think they're a unique lip color option. Recommend if you want to spend the money and I'll  definitely buy a refill in the future. I've got my eye on shades Rapture and Passionate next. 

4/5