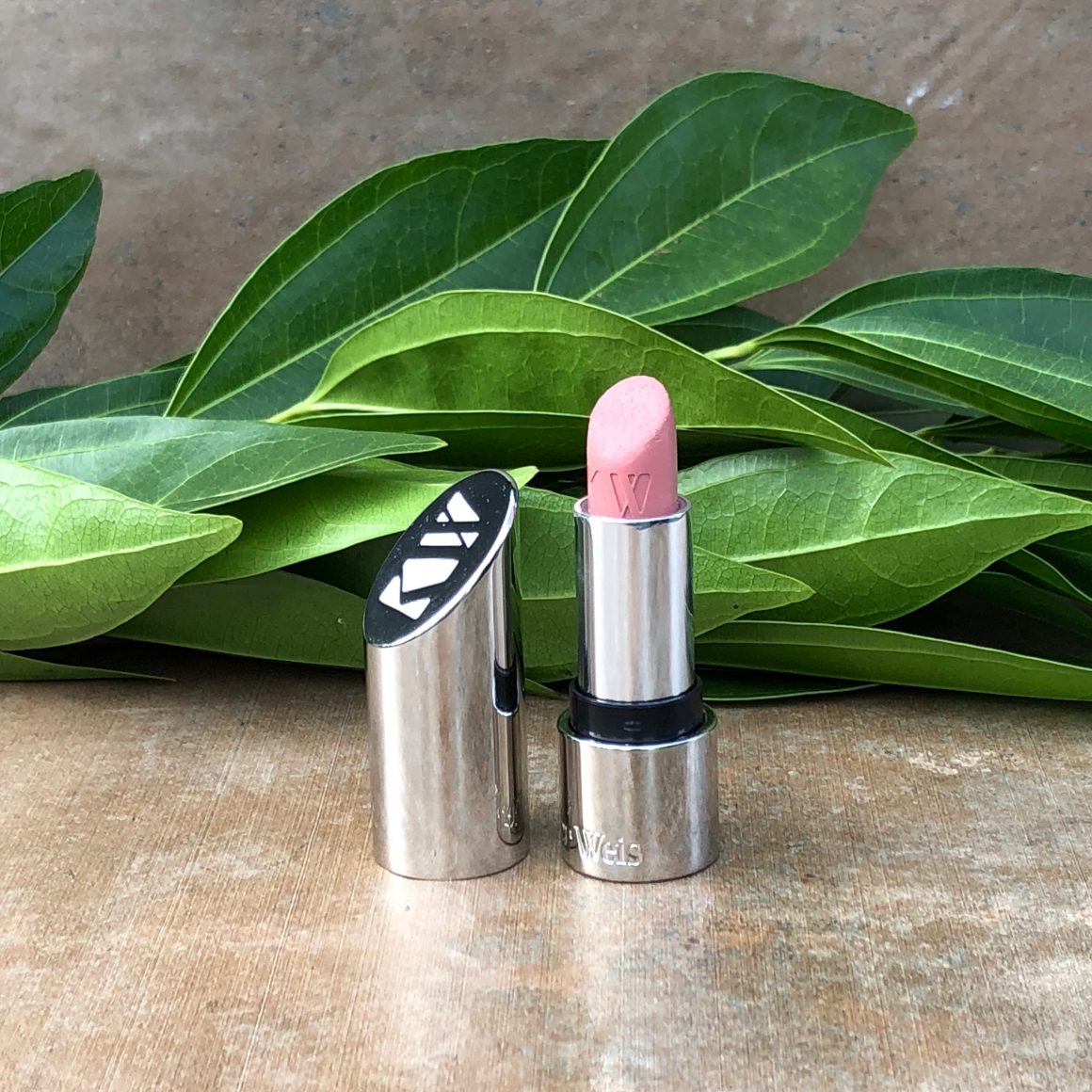 Kjaer Weis lipstick in Honor is beautiful in theory. Let me start by saying that I really like this brand. I love the design, packaging, ingredients, vibe and shade ranges. I don't always love the price but I do think they're usually worth it. This lipstick formula just did not work for me.
I basically live in the tropics with crazy heat and humidity, and I think that's the major issue here. I've read that organic formulas and particularly butters (like shea which is in this product) can be difficult to stabilize in extreme temps, and this formula got rough on me pretty quickly. Rough, dry, streaky and overall rather unpleasant. I could apply it with a brush but the bumps still transferred and took a bit to wear in (using the past tense because the stick completely crumbled when I was taking these pics).
From the brand's product description: Produced in Italy, no artificial ingredients such as petroleum, parabens, artificial fragrance, petrochemical emulsifiers. Not tested on animals, Gluten free. CCPB Certified Organic, meaning that of the agriculturally derived ingredients, at least 95% comes from organic farming.
Bonus: Comes in an eco friendly refillable metal tube.
Price: $56 for lipstick and tube, $36 for refill.
Bottom line:

Great pinky nude color, ingredients and packaging. Can't really recommend the formula and definitely  not repurchasing unless we move somewhere cooler.

3/5