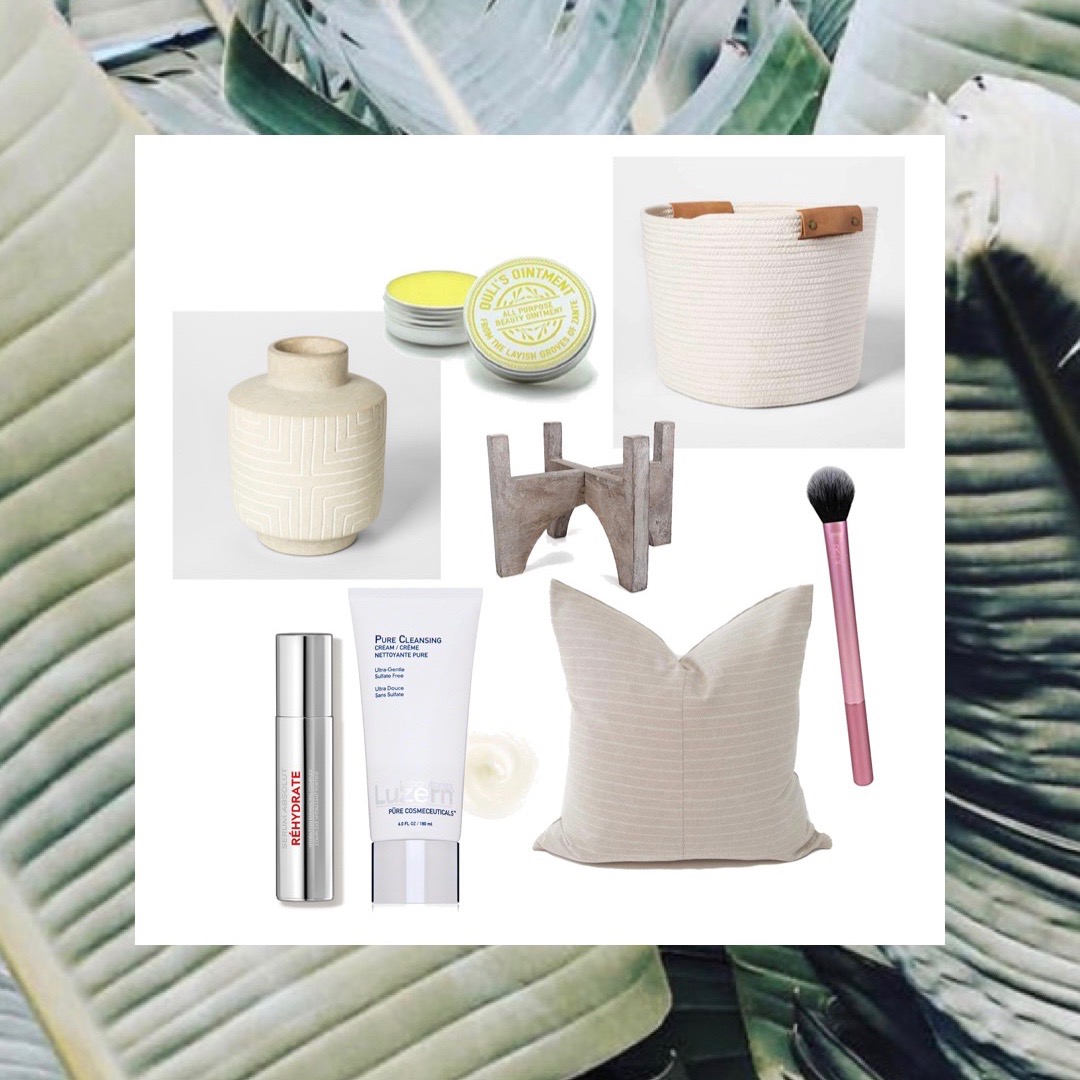 Another month, another favorites list! Here's what I've been loving this August:
This was on my clean beauty wish list for so long and I finally got and love it! It's a beautiful multi-use balm made from organic olive oil, beeswax and chamomile oil. It has a super light and delicate scent that I love and it's perfect for cuticles, flyaways, any dry/cracked skin and a gorgeous shimmer-free highlight. It's been so useful for thirsty summer skin and will be just as helpful for those of you with cooler weather ahead!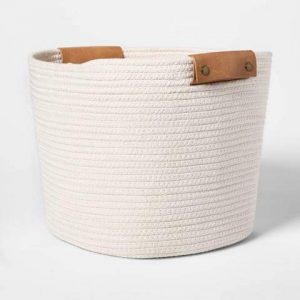 I got a couple of these a few months ago and have been using them for laundry baskets. They've held up so nicely and are somehow super lightweight and soft but still hold their shape really well. Much cuter than the plastic baskets IMO and easier to lug around. Also the perfect size for 1-2 loads of laundry in our machine, so we get it done more often and I don't end up wearing swimsuit bottoms bc I've run out of underwear anymore. Adulting win!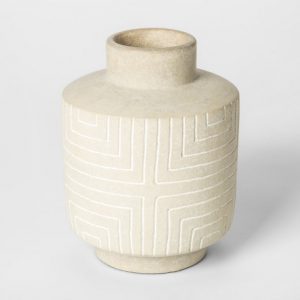 Another Target score, this vase looks and feels SO much more expensive than it is. What is it with vases and lamps costing like $200+?? This is really substantial/heavy and looks designer to me. It's been beautiful on our coffee table with fluffy hydrangeas all summer and also looks really elegant with branches &/or greens on an entry table, bookshelf or console. A great find and also comes in gray.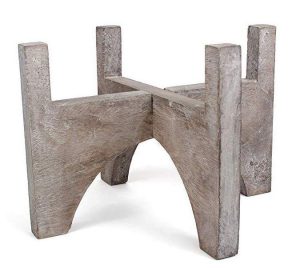 We kept our Berkey water filter next to the sink forever but I got so sick of the huge metal container just sitting in the center of our kitchen/house. I love my clean water but needed a visual break. We put it on a counter but Sage kept licking spout (which we finally witnessed after a few days, thank goodness. No clue how long it had been going on). Berkey stands on Amazon/Etsy are quite an interesting selection and this plant stand was the best looking of the bunch to me. Literally one second to put it together and it looks/works great.

I just discovered this brand a few months ago and am OBSESSED. I mean, I've only tried two of the products so far, but I'm a major fan. The ingredients are bananas-amazing and the quality is inane. They're expensive, but this is what I have been looking for as far as cleaner ingredients + performance. It's like derm performance level skincare that really works. This serum makes my skin look and feel amazing, it's a great hydrating layering piece that also addresses texture and tone. Love it.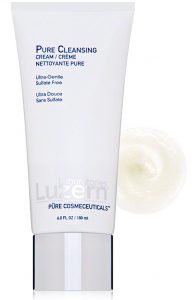 Same brand, $60 cleanser. Do you need to spend $60 on a cleanser? No. Will I buy it again? Probably, yeah. It's just so super gentle and creamy and my skin never feels tight or dry but always soft and clean after using. I have always been a fan of super foamy, scrubby, and/or thick jelly cleansers and I finally realized they just aren't meant to be used every day. They strip the skin and interfere with the pH or whatever, and my face does not like constantly being scoured. This has the tiniest lavender scent (I am so over lavender and rose scents right now) but it's fresh and not stale and doesn't bother me at all. It's really calming and perfect for a second cleanse or morning cleanse. It won't remove sticky sunscreen or waterproof makeup by itself, but it is pretty perfect for what it is.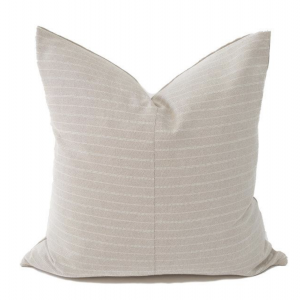 When I tell you that I looked for like six months for neutral throw pillows that I loved, you might think I'm exaggerating. I kind of am, I wasn't sitting at my computer every single day pulling my hair out screaming "WHY CAN'T I FIND THE RIGHT PILLOWS???!" but I wasn't 100% not doing those things either. I don't know if it's only me, but finding really well made neutral decor items has been super hard as I've started decorating my house. Anyway, I found the prettiest, most basic, not the best value especially since they didn't include inserts but whatever pillows. They look so nice and are exactly what I was looking for! Check these out if you need something neutral and this shop also has so many other cute things!

I'm picky about makeup brushes. I have paid over $75 for one makeup brush multiple times and I'm not super proud about it but I'm also not that embarrassed because they are actually amazing. This brush is not $75, it is currently $2.99. THREE DOLLARS. Granted, it's a sale price and if you read this after the sale, it won't be $3. It's usually $7.99. THAT'S STILL KINDA RIDICULOUS. This brand makes great quality brushes for crazy prices and they are some of my favorites! Cruelty-free, created by two sisters, and each brush has many multiple uses and they don't shed and hold up super well. Go buy them all right now.
I hope you liked this month's picks! Did you find anything you love this month? Are you ready for the end of summer/back to school/fall/Christmas shopping basically? This is the start of my favorite time of year, so I'm always ready for fall (even if it feels like yesterday was March).