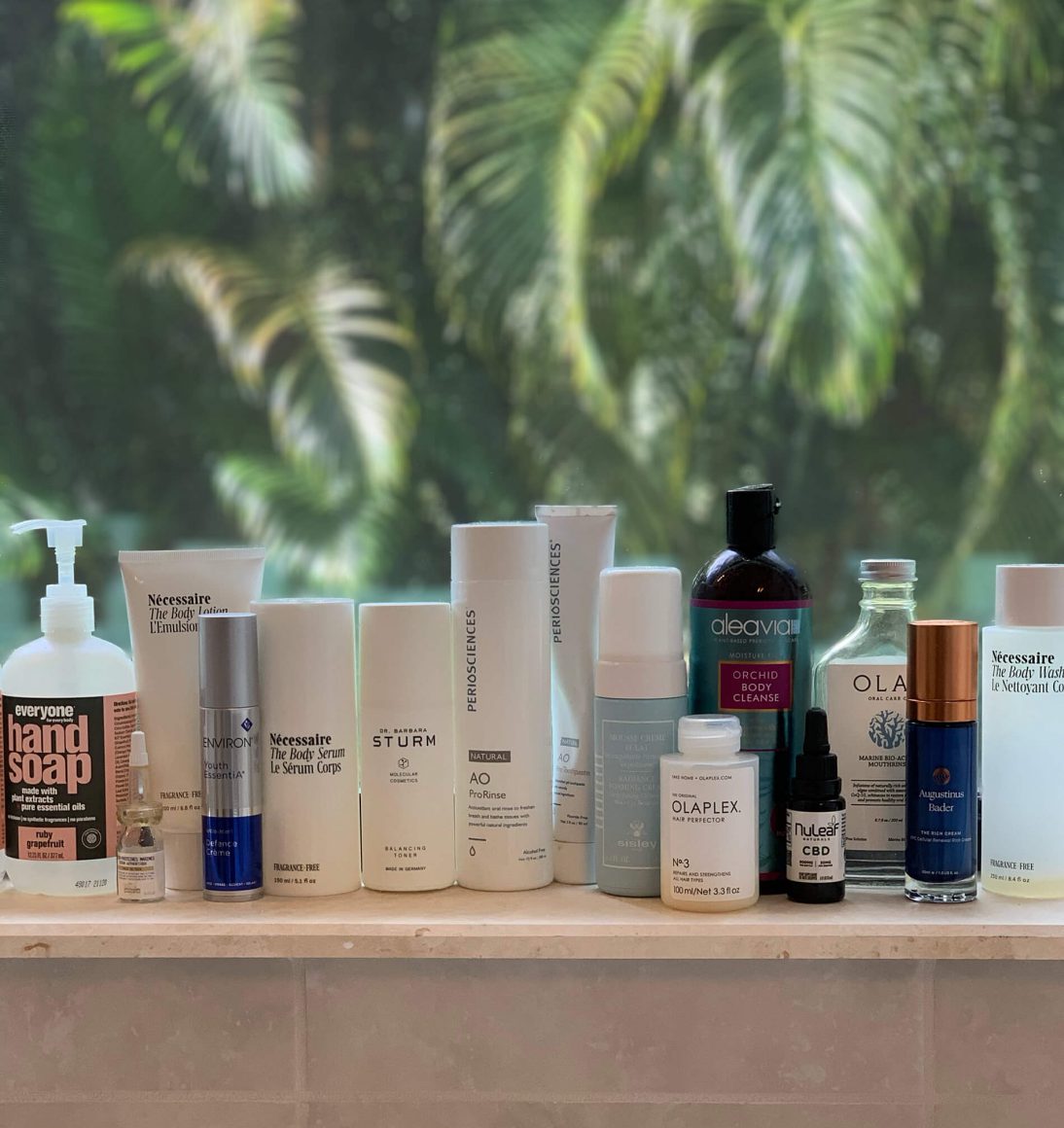 I've been saving my 'empties' (aka my beauty products that I love and use so much that I completely finish them) all year to share with you. I kept the empties in a basket in my closet, and when I dug them out I happily noticed there were so many of the same products! So here are my absolute favorite products that I loved and repurchased multiple times this year:
1. Necessaire Body Lotion, Serum, & Body Wash
I don't remember if Necessaire launched in 2019 or 2020, but I bought the body lotion as soon as I heard about it and have since tried and loved most of their body range. Necsessaire is a 'clean beauty brand' and their claim to fame is the idea of using facial-grade skincare ingredients for the body. I also especially love that they have all unscented options, the products are great to look at and use, the ingredients are really appealing and feel safe to me, and I think the prices are really reasonable for this category/market. The only product I've tried from them that I don't love is the hand cream.
I started with the body lotion which has ingredients like marula oil, niacinamide, other vitamins and antioxidants and I love it. I'd say it's a medium weight lotion so I mix my fav body oil into it for added moisture when I'm dry. I probably had two other empty bottles that I also used and loved! It's non irritating, unscented, and absorbs super quickly with no greasiness or stickiness. Constant repurchase for me right now.
Body serum is a product category that I've never used or thought about, and I honestly don't notice a huge difference the first few times I used this. I did definitely notice when I didn't use it! This product has hyaluronic acid, vitamins B3 (aka niacinamide) and B5, and ceramide NP and it has the loveliest medium-thick gel texture. I'm not crazy about using a designated hyaluronic acid product for my facial skin (I actually find it more drying), but for whatever reason this works so well on my body. My skin feels super smooth and this with the lotion helps with any rough texture or occasional keratosis pilaris (KP) that I can get on my upper arms and legs. Repurchased 4 or so times and will continue for now!
Finally the body wash. The unscented (white cap) is shown here, but I have also used and loved 3 or so of the sandalwood scent as well. I feel so great using this body wash because of its ingredients and that it still lathers quite well for a cleaner product (especially when using a shower pouf or loofah). I have another body wash that I also love love, but this is tied with it because it's a little heavier duty in terms of cleansing. I prefer to use this when I've worn any heavy lotions or sunscreen, and also if I feel like I need a good deep-clean. My only negative note is that one or two bottles I purchased had annoying caps that were slightly more difficult to use. They usually work fine though! Will def keep repurchasing.
2. Olas Mouthwash
Love love love this mouthwash. I love the bottle, the ingredients, and the taste/feel. Minty, soothing and no burning—it actually contains ingredients to soothe mouth irritation which is helpful for me with my endless Invisalign journey, haha. I've bought close to 10 of these (including a few minis for travel) and will continue to buy.
3. Periosciences Toothpaste & Mouthwash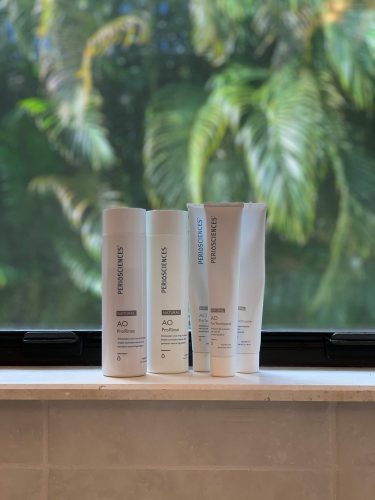 More mouth care: I spent a LOT of time trying to find a healthy toothpaste (no SLS, alcohol, fluoride, etc.) that worked for me. I like a traditional toothpaste lather to really feel clean and I have crazy sensitive teeth. So many of other 'clean' toothpastes made my teeth so much more sensitive! They can also have a chalky texture and my teeth didn't always feel clean. Or they have a lot of essential oils that are irritating for me (and many include cinnamon which I think might be a trigger for me for perioral dermatitis and breakouts around my chin & mouth). This is my go-to. I've used it for over a year and love it! I use the 'Natural' line (they also have whitening, sensitive, and hydrating lines but some of the others contain fluoride etc.).
The mouthwash is also great! Also alcohol free, and contains antioxidants like green tea and ferulic acid. I've bought and will continue to repurchase this as well!
4. Everyone Hand Soap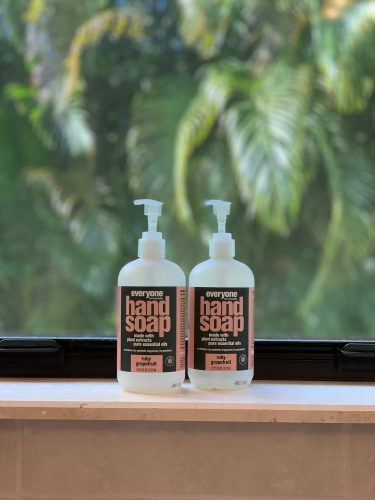 2020 was definitely the year of constant hand washing and this is pretty much the only hand soap I use in our house. I must have had dozens of empties throughout the year! Love the formula/ingredients and the best part: it's subtly scented but the scent completely disappears when you rinse your hands. I have gotten so so sensitive to lingering artificial fragrances (and lingering natural fragrances as well) and I hate my hands to smell like anything when they're clean. My hands are dry/very dry and this is one of the least irritating formulas as well. Forever repurchase.
*I also have the hand sanitizer spray from this brand in this scent and it is my favorite! I keep one in the car and one in my bag. Not too drying and subtle scent is perfect.
5. Aleavia Orchid Body Wash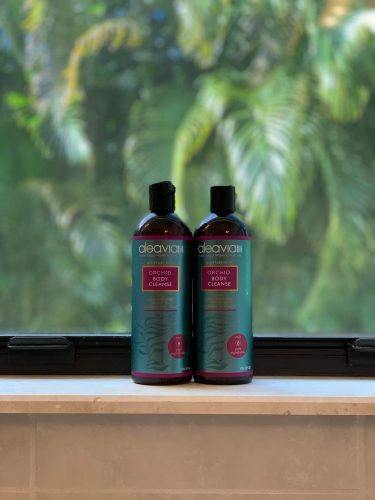 This body cleanser is so unique and special. It's absolutely my favorite body wash and I am obsessed with the orchid scent. Like so obsessed I raved about it like a crazy person on Instagram and the brand messaged me that it's super special and expensive and I'm considering asking them to buy some of the orchid oil anyway haha. It's so subtle and beautiful and I'm actually sad that it doesn't last on my skin. Everyone tells me that the other scents are incredible as well, but I will never stop using this one.
Anyway, this is also a great and healthy body cleanser! It only has 7 pure and purposeful ingredients: filtered water, orchid extract, coconut oil, aloe vera, dead sea salt, acadian sea kelp, citric acid, plant glycerin.
from the brand's website: Aleavia's exclusive prebiotic formulas work at the cellular level to feed the beneficial skin microbiome on the face and body.  This process allows the good skin microbiome to multiply at a much faster rate and release an enzyme that helps perfectly pH balance the skin and bring about a radiant and glowing complexion for every skin type!
Products I bought multiple times but won't be repurchasing: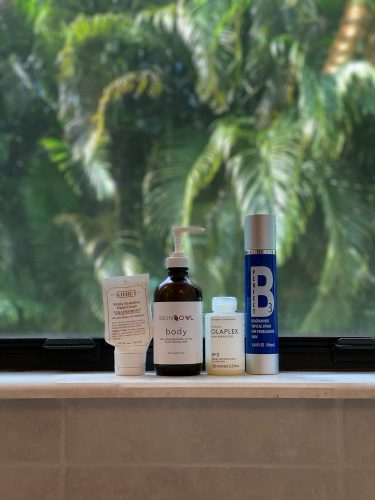 Part 2 is up next!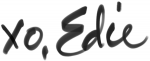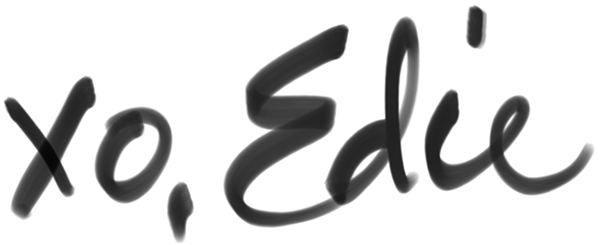 *this post contains affiliate links that can help support the blog at no extra cost to you. I'm not affiliated with any of the brands or retailers mentioned in this post, but I usually link to Nordstrom because of their amazing return policy. Thanks for reading!