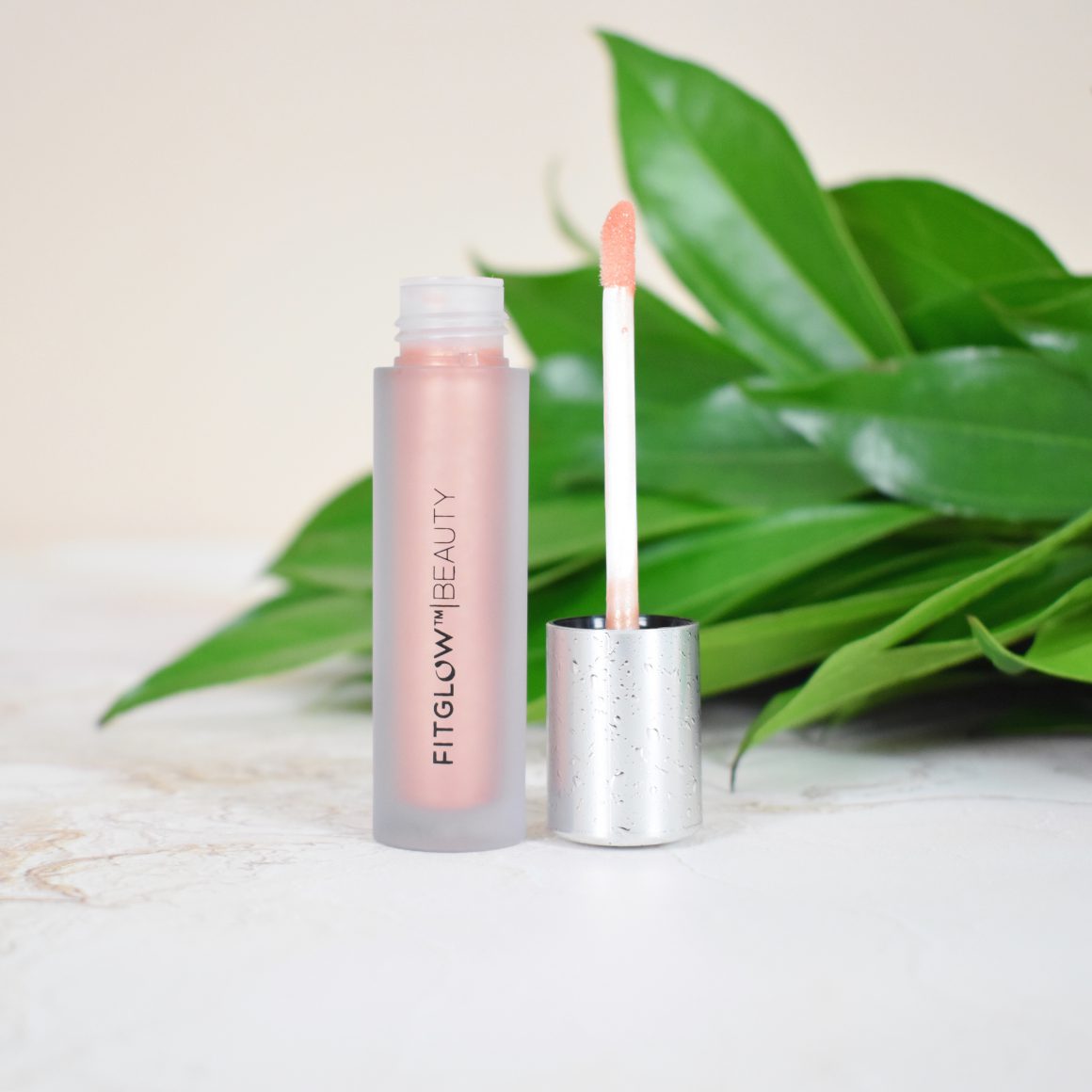 Fitglow Beauty's Lip Colour Serums are possibly one of the new clean beauty releases that I was most excited about when I first saw the teaser ads. It's a lipgloss! It plumps! It's anti-aging as well! Well, I'm here to report that I'm pretty impressed so far.
You can visit here to read all about the ingredients and skincare properties of this gloss, but I love it mostly because it's a super clean formula, feels good, wears well and is pretty. Also, how chic is the packaging?
Bliss is a very light peachy nude with shimmer that makes a perfect daytime gloss by itself or it can be worn over any lip color to add extra volume and shine. This actually reminds me a lot of a Chanel lipgloss that I loved for years during and after college, and I'm really happy to have found a cleaner replacement. The only difference is that conventional glosses are a bit thicker and stickier (which I like), and this is definitely accurately called a serum. It's thicker than a lipstick or sheer balm though, lasts longer than most other clean glosses I've tried (like Crunchi, Lily Lolo and Vapour) and it applies really smoothly and evenly.
I will definitely be getting more colors. Honestly, this is one line where I want almost every single color because they're all so pretty. I thought I wanted to try Nudie (a mauvey rose) next, but after seeing more swatches and pictures, I think I'm going to get Go (a light pink). I also want to try their foundation and some of the skincare, especially the Cloud Comfort Cream and the Vita Active Serum, which I got a sample of and reminds me a lot of Elizabeth Arden's Prevage serum (which I used to love).
Overall, I think these lip serums are a total hit! I'm excited to try more from this brand.
Have you tried anything from Fitglow Beauty yet? Stay tuned for more here soon!