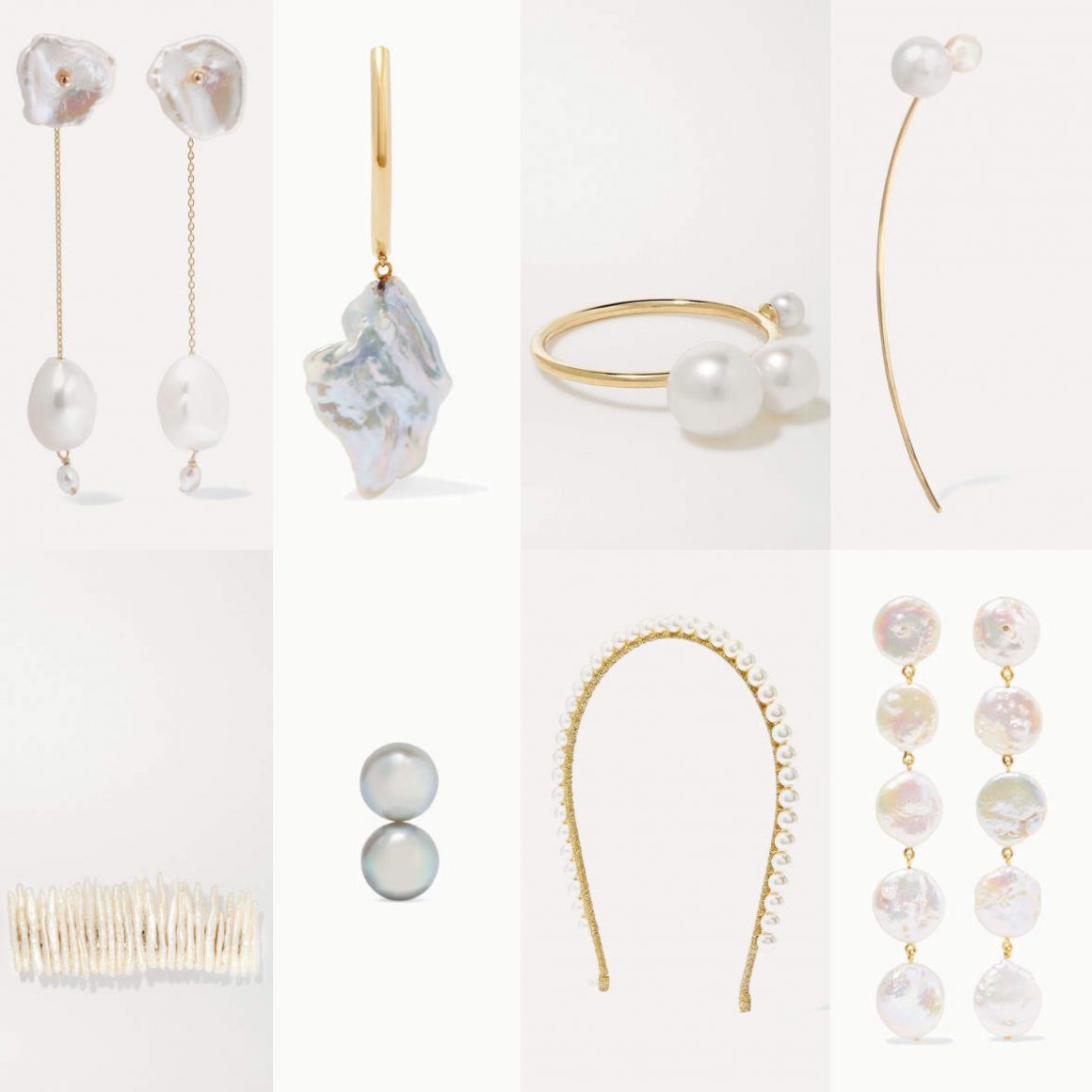 I spent my teens and early twenties on the east coast at an all-girls high school then college, and my uniform was either Lilly Pulitzer or a pastel popped collar polo shirt (technically my uniform during school was pajamas that passed the dress code. The Lilly and Lacoste came out on the weekends). Equally predictable was my jewelry: a silver Tiffany's chain & tag necklace/bracelet and almost always pearl stud earrings.
Anyway, let's just say that anything even remotely considered preppy has been as far away from my wardrobe as possible for the past few years. I don't even own a single polo shirt anymore! I was just so sick of the whole look and ready for a change.
Well it's been about 10 years, and I'm finally ready to say that I'm fully excited about pearls again! This season has some of the most beautiful and unique interpretations of pearl jewelry and I love that designers are approaching pearls with more irreverence and creativity than I've ever seen before.
Here are some of my picks: