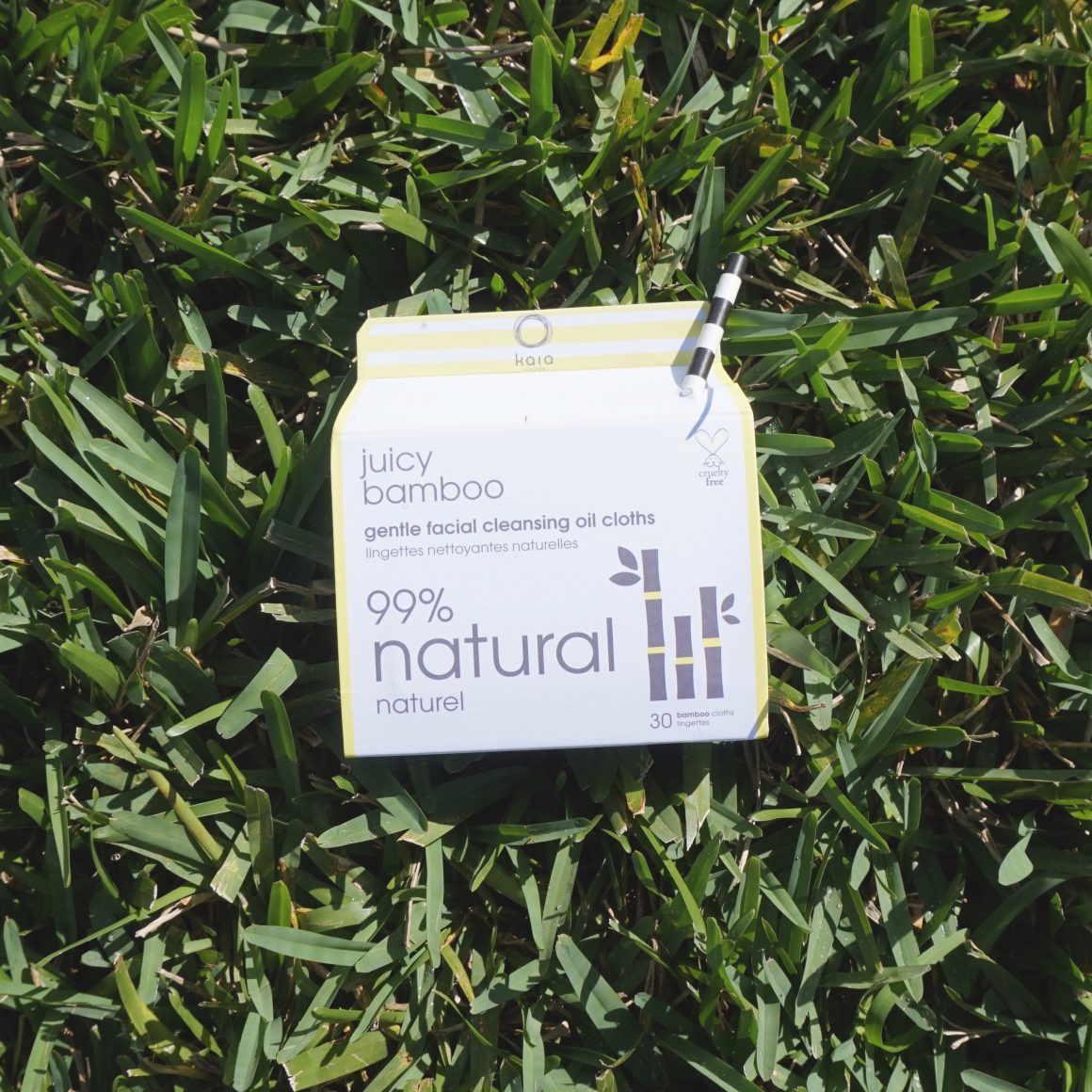 Okay, so I made the switch to clean beauty just under three months ago, and I can already say that I've found a product that is a 10/10 in my opinion and I recommend wholeheartedly to everyone I know! These are my favorite clean/green/nontoxic skincare product that I have tried so far. 
I previously used Pond's Luminous Clean Towelettes (the pink ones) as my face wipes and really liked them until I found out that they contain DMDM Hydantoin (which is a preservative and formaldehyde-releasing agent) and artificial fragrance, both of which are extremely harmful and toxic ingredients. Formaldehyde is a known human carcinogen and can trigger eczema and allergies. Artificial fragrances (or just 'fragrance/parfum' as it reads on product labels) can contain up to 3,000 individual chemicals (synthetic and/or natural) and are most often linked to hormone disruption and allergies. But when you are talking about that many possible components of one ingredient, the potential health risks and reactions are basically limitless. Many in the clean beauty community argue that 'fragrance' is the #1 most dangerous and harmful ingredient in the beauty/skincare industry today.
Kaia Naturals' Juicy Bamboo Gentle Facial Cleansing Oil Cloths do not contain any artificial fragrances and are all-around amazing. They are great for removing makeup, cleansing skin, freshening up after working out or being outside, wiping off sunscreen and/or bug spray, touching up eye makeup, cleaning up on the go, and just about everything in between. I've used these on days between showers (and in between testing natural deodorants) to freshen up my underarms. Even if my previous favorite Pond's wipes were made without toxic ingredients, these face wipes would still beat them hands down. They are the best of their category in every single way, in my opinion. They are even 100% biodegradable!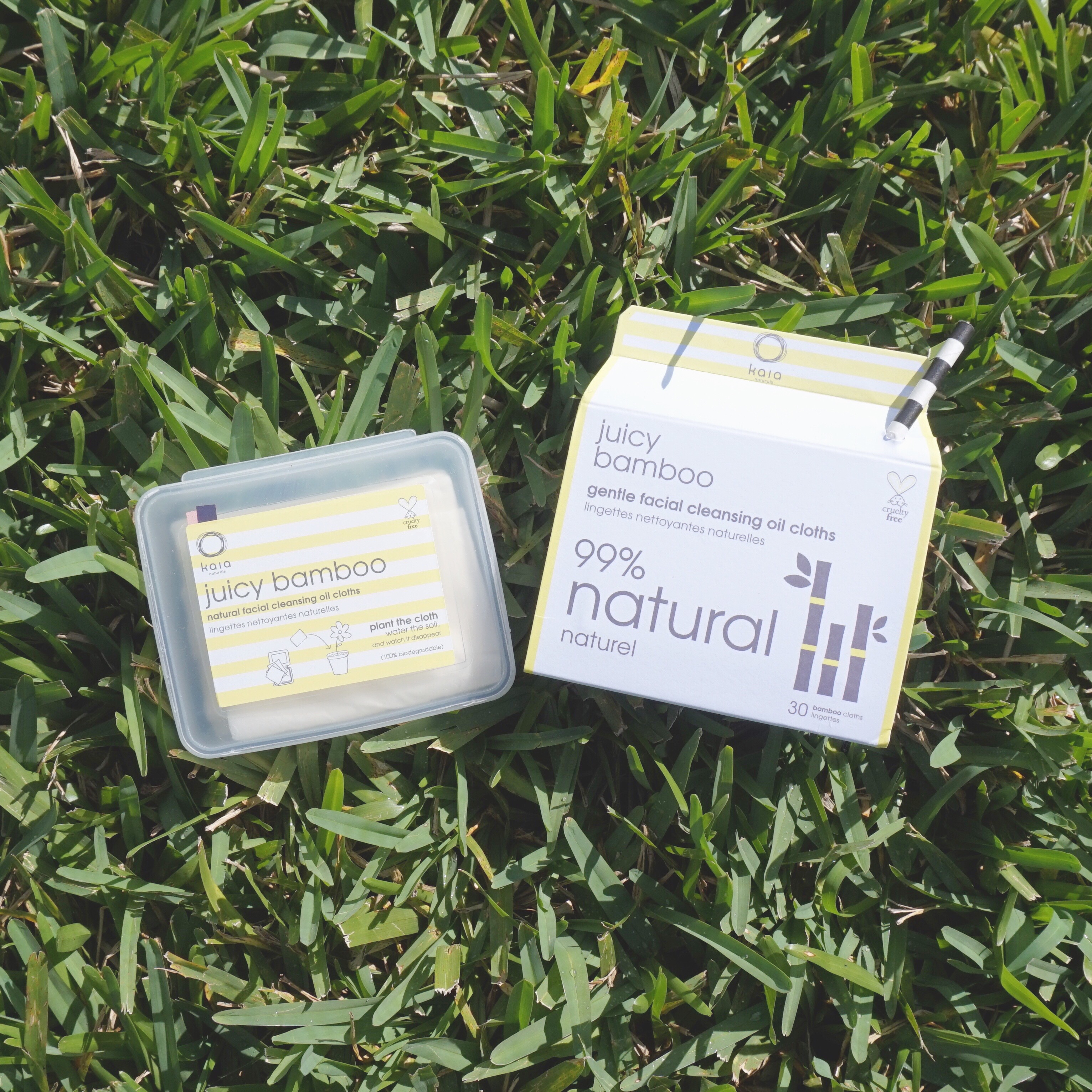 Here is the product info for these according to Kaia Naturals' website:
Product Description: Conventional makeup wipes do just that –  remove makeup. They don't cleanse the skin, but instead strip it of its natural oils which can leave it feeling dry. Juicy bamboo is not a makeup remover, but an actual cleanser.  Designed for the most sensitive skin and eyes, juicy bamboo cleansing cloths are gentle enough to be used with estheticians working with clients undergoing chemotherapy.  The 100% unbleached bamboo cloths are infused with vitamin C, E and B12 + jojoba oil, sunflower oil and organic honey.
Ingredients: agua/water, miel/honey, sorbitan laurate, helianthus annuus/sunflower seed oil, hydrolyzed jojoba esters, glycerin, decyl glucoside, polyglyceryl-4 laurate, dilauryl citrate, xanthan gum, citric acid, dehydroacetic acid, benzyl alcohol, potassium sorbate, sodium benzoatean, citrus tangerina, citrus aurantifolia, citrus grandis.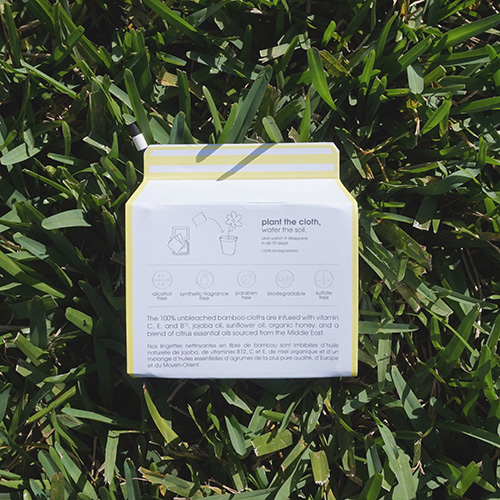 REVIEW:
I am obsessed with these! The actual cloths are slightly smaller than the makeup remover wipes that I used to buy from the drugstore, but they are so, so soft and smell AMAZING. I know that scents are super subjective, and I am doomed to keep learning this lesson over and over again as I keep trying new products based on others' recommendations and reviews. (For example, another blogger recommended a face spray recently by saying it smelled like peaches, and since truly almost everything I have tried so far has smelled strongly of herbs or overwhelming florals, I had to buy and try it. For $70. Let's just say it didn't smell anything even remotely like peaches, and I am grateful that the online store has a fair return policy!)
Anyway, back to the scent of these cleansing cloths which I love, love, love. They smell sweet and citrusy, very simple and fresh and not overwhelming at all. The scent also disappears quickly and doesn't compete/mix with other products you might apply afterwards. I sometimes still use conventional waterproof mascara, and no makeup remover wipe or cloth has ever been able to actually remove that mascara. These actually do remove all of my makeup! I have to use two or three cloths to remove a full face of makeup, but these truly remove it all. At the same time, they don't ever sting or irritate my skin or eyes no matter how much I rub. These cloths aren't soapy or sticky and they always stay moist down to the very last wipe. (Other face wipes often get dry by the time I reach the end of the package, and that never happens with these.) There is no need to rinse you face after using these since there is no residue left behind. My skin never feels tight or dry after using them either, just clean and refreshed.
Overall, I am super happy to give Kaia Naturals' Juicy Bamboo Gentle Facial Cleansing Oil Cloths my first 10/10 rating! I really can't say enough great things about these. Truly the only drawback I can think of is that there are only 30 per package (which is industry standard) and I find a way to use them almost every day so I have to reorder often. Also, some may find that $15.50 per package for face wipes is more expensive than they are used to, but these are truly worth it in every way: performance, scent, texture, convenience, ingredients, etc. These are great for men, women, teens (especially to keep in their locker or gym bags at/after school), and kids. They are so soft that they would be perfect for wiping sweet baby cheeks after messy meals, playing at the park, or one too many 'kisses' from family pets. I mean even the packaging is adorable. To try these for yourself, click here to buy!
As always, feel free to ask me any questions about my posts, featured products, and/or ingredients. I will always try to research and answer to the best of my knowledge and point you to additional resources if necessary. Please let me know if you try these face wipes; I'd love to hear what you think!
Xo, Edie