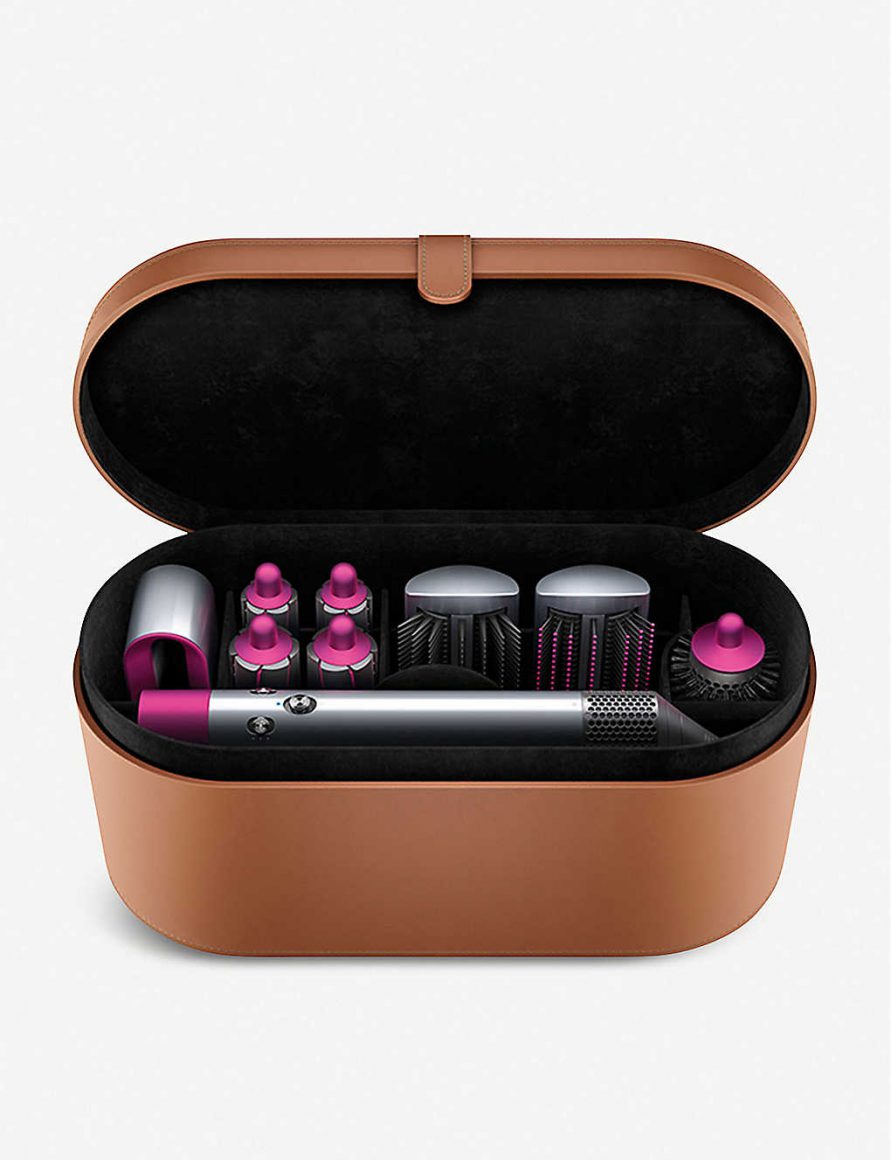 I had the Dyson Airwrap on my wish list pretty much since it first came out. I read & watched a few reviews after its release, and those combined with the $500+ price tag convinced me that I didn't *need* it. The reviews at the time were that it was good but not great. So I bought the affordable Revlon styler dupe, loved it but it definitely damaged my hair, and then I kind of forgot about the blow dryer brush category for awhile.

Well then 2020 happened, and I don't know what happened but EVERYONE is talking about the Dyson Airwrap again. I don't know if it's because we've all been trapped inside in pajamas and bedhead for so long, that we're so bored or finally have the time to try a new hair style, or that Dyson has ramped up influencer partnerships and advertising (especially around the holidays), but I cannot go online without seeing this product these days. And not just seeing it everywhere, but everyone completely raving about how incredible it is. (Marianna Hewitt and Julia Berolzheimer's recs sold me on it, but I'm pretty sure they both work with the brand and they also both already had gorgeous hair to begin with)
Anyway, when the Sephora VIB 20% off sale rolled around, I decided to check this off of my list and finally give it a try.
TL/DR: The Dyson Airwrap didn't fully meet my expectations or completely live up to the hype IMO, and I don't think you absolutely need it right now. I do really like it and use it often though! I recommend it for those who already have good to great hair and who have and extra $500 to spend. Those with curly or unruly hair who are looking for a smooth style might be disappointed. I'm excited to see more configurations and attachments from Dyson become available and think that they are close to making it really great. I'll keep you updated!
FIRST IMPRESSION: The case and packaging/design are clean and pretty. The box is heavy and well organized (the wand itself is a pleasant and balanced weight). The attachments seem practical and are fun to use, and it feels really well made.
Being completely honest though, I was disappointed after the first use. To be fair, my expectations were really high. I mean, the price, the hype, the design, it all seemed like it would be much better than it actually was the first time I used it.
It's well made and beautifully designed. It's really user friendly and easy to use as far as switching the attachments, handling it, and using it for however long it takes to do your hair. The weight and size are nice.
It dries hair incredibly fast, and I do think that there is some truth to it being less damaging than other heat tools (it's certainly less damaging than the Revlon styler which just gets way too hot and pulled my hair out a lot).
It's versitle. You can theoretically achieve multiple looks and style your hair many different ways just using this. I bought the volume set, and it comes with a dryer, flat brush, round brush, and two curling wands (L & R oriented).

There are multiple settings as far as heat (hot, warm, cool), and speed (high, medium, low).
This does potentially replace other tools and products in your beauty cabinet. It's a dryer, curler, and has a brush and round brush.

It's so fun and FAST to use! Clicking the attachments into place, choosing what to use, and the curling wands are almost magical how they suction and curl your hair with just air. It's so easy to do your hair quickly and have it look pretty styled and ready to go.
The Dyson Airwrap is undoubtedly a unique and innovative tool; the concept itself is genius and I think it's probably executed as well as it could be for the first of its kind. The best part about already owning the base unit is that I can now buy any additional attachments and accessories
This tool is LOUD. It isn't much of an issue when using most of the attachments, but using the round brush to get around my face and ears was uncomfortable for me (I have sensitive ears and actually chose to use earplugs at first).
The dryer is also so powerful that it blows hair around like crazy. It's almost impossible to get a truly smooth style with this (especially if you have frizzy hair or live in an area with crazy humidity and need some help) because the air is blowing so strongly while attempting to curl or brush at the same time. I can't imagine this being truly effective at smoothing hair that's actually curly or a little wild. A lower speed setting doesn't offer enough to dry and style; the high setting is basically just chaotic. My hair is much smoother using other tools (including the Revlon Dryer) and I'll share some of my fav alternatives.
The attachments aren't perfect. For my long, fine hair, the straightening/smoothing brush doesn't do much. My hair just kind of slips through and is (again) blown around like crazy. I think that both the flat and round brushes could use additional bristles (or add additional options with more soft bristles) to add some grab to the hair and prevent it from blowing wildly so much. The suction curlers are so fun, but the wands in my set were too short for my long hair and the barrels were too small. The result is a pretty but kind of outdated curl that is tighter at the bottom than the top, and the curls really do fall almost completely with how I use it (I don't like using a lot of product on the day I style my hair).
The price. I didn't place this at the top of the cons list because honestly, I have no idea how much research and design went into the making of this and $500 doesn't seem *insanely* ridiculous to me for a premium brand and how unique it is. But it's definitely expensive! As far as what it's worth to me compared to other hair tools and their prices, this is more comparable to a $300 tool in terms of performance. All of the extras like the box etc. seem luxurious, but they aren't that premium to add an additional couple of hundred dollars IMO. As someone who paid her own money for it, I can absolutely say that the price had an impact on my expectations and being let down a bit after my first time use. As someone who has also received free product for review, I can see how having gotten this for free (or with a paid partnership) would absolutely make it easier for me to overlook some of the cons and how it didn't necessarily match my expectations. It is fun, cool, fancy and works well! But it's not perfect.
Limited configurations. At the time I bought this, there were only 3 or 4 configurations available to buy the Airwrap and all of them are sets. There are the full sets, one for volume and one for straightening, I believe. The attachments were also limited in size and design. I have seen that in the weeks since I bought this, Dyson has released smaller flat brushes and longer curling wands. There is also a larger diameter wand that comes in longer length that I'm definitely buying! It would be nice to do something like the interchangeable T3 curling wands and have the basic body and attachments available to purchase individually. I think this would be much more appealing and affordable for the buyer and customizable to everyone's unique needs.
Size & portability. The wand and cord are bulky by themselves, and the attachments are even more to handle whether they're clicked onto the unit (making it super long) or are loose (making it a lot to keep track of). We recently stayed at a hotel nearby, and I would have taken this since it's so quick and easy but it's too bulky. I can't really imagine traveling with this (which is a shame because it is kind of the perfect travel tool in concept) and while the box is pretty and organized, it is also huge. I keep mine in a spare closet as there isn't room on my bathroom counter or under the sink to store it all. I did see that there's a travel bag available to purchase now, so I'll look into that and let you know what I think.
WHO WOULD THIS BE PERFECT FOR?
If you have relatively straight, non-frizzy hair that is usually easy to style and holds shape well, the Dyson Airwrap will be perfect for you. And I mean it might be life changing for you! If you wash and style your hair every day and use a lot of tools that take up a lot of time, this might be great for you as well. It makes the whole process so much quicker and more seamless.
If you find styling your own hair to be really challenging (like trying to give yourself a blowout using a dryer and round brush is frustrating), this is definitely easy & fun to use. And if you have a collection of great styling products that you enjoy using when styling your hair, those will definitely help your look last longer than mine.
Lastly, if you have $500 just burning a hole in your wallet or a gift card to somewhere that sells it, I don't think you'll regret buying it to play with and will maybe ending up loving it!
I always suggest buying beauty tools at Nordstrom because they truly have the best return policy possible. I bought a laser hair removal device in 2018 that didn't work for me and I was able to return it over a year later!
WHO WILL THIS LIKELY NOT WORK FOR?
Like I mentioned above, if you have super curly or frizz-prone hair, the Dyson Airwrap might not be the most effective one-stop styling tool for you. The dryer might be great for drying quickly, the round brush could add volume, but you might still need to use a straightener or styling iron to get a truly smooth look.
If you don't like using a lot of styling products (like me), your results might not be as dramatic as others and the style definitely won't last very long.
If the price is a substantial investment for you, I think there are plenty of other great options (and more being created by the day, it seems) that work as well and won't break your bank. Stay tuned for my alternate faves list in the next post!
Have you tried the Dyson Airwrap yet? I'd love to hear what your experience was and if you love it or not!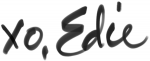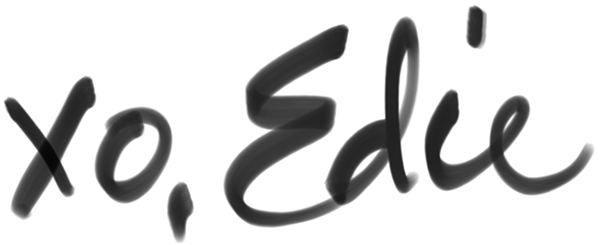 *this post contains affiliate links that can help support the blog. I'm not associated with Dyson in any way. I have a Shopstyle affiliate account that allows me to link to whatever products and retailers I choose. I chose to link through Nordstrom, which I think is the best place to buy because of their incredible return policy.