I love a great makeup collab/collection. I have also been wanting to try one of Vapour Organic Beauty's eye palettes, their lipgloss, and their highlighter ever since I started with clean beauty. Every girl also needs a good clean black pencil eyeliner, so this set seemed like a perfect choice!
I didn't know who Kimberly Snyder was prior to purchasing this collection, but she is a writer whose latest book, Radical Beauty: How to Transform Yourself from the Inside Out, was co-authored with Deepak Chopra. According to this collection's description, "Snyder's holistic approach to nutrition, wellness and skincare…dovetails seamlessly with Chopra's history as an advocate for alternative medicine and spiritual health. Radical Beauty takes the approach that your connection with your spiritual self is reflected as the glow and sparkle in your eyes and also the expression of joy in your face that would be a true transformation from the inside out." So there is a lovely sentiment to the book that inspired this collaboration, and I love collecting things that have meaning behind them.
Kimberly is a big fan of Vapour Organic Beauty, and she recommends many of their products on her personal website. This particular collection includes Vapour's Meditteranean Eye Palette, an Elixir Lip Gloss, the Halo Illuminator stick, and Mesmerize Eyeliner in Ink or Truffle. I chose Ink (black) but will probably also buy the Truffle (brown) eyeliner at some point!
Below are swatches of the collection on my arm with a flash (first) and in regular indoor light (second). From top to bottom are Halo Illuminator in Moonlight (hard to see except for subtle shimmer at top of picture), Elixir Lip Gloss in Delite, Mesmerize Eye Color in Sugar, Mesmerize Eye Color in Flash, Mesmerize Eye Color in Enigma, and Mesmerize Eyeliner in Ink.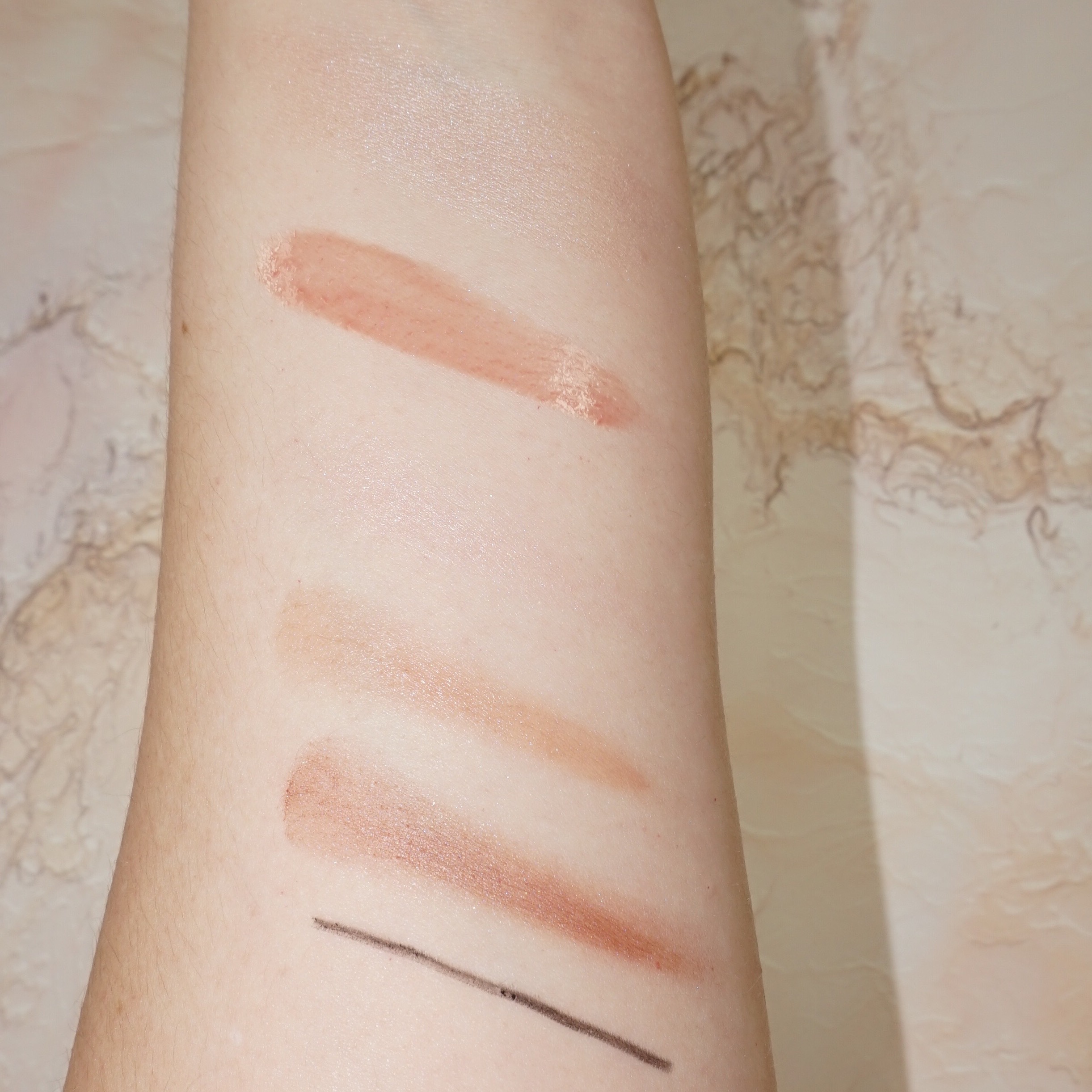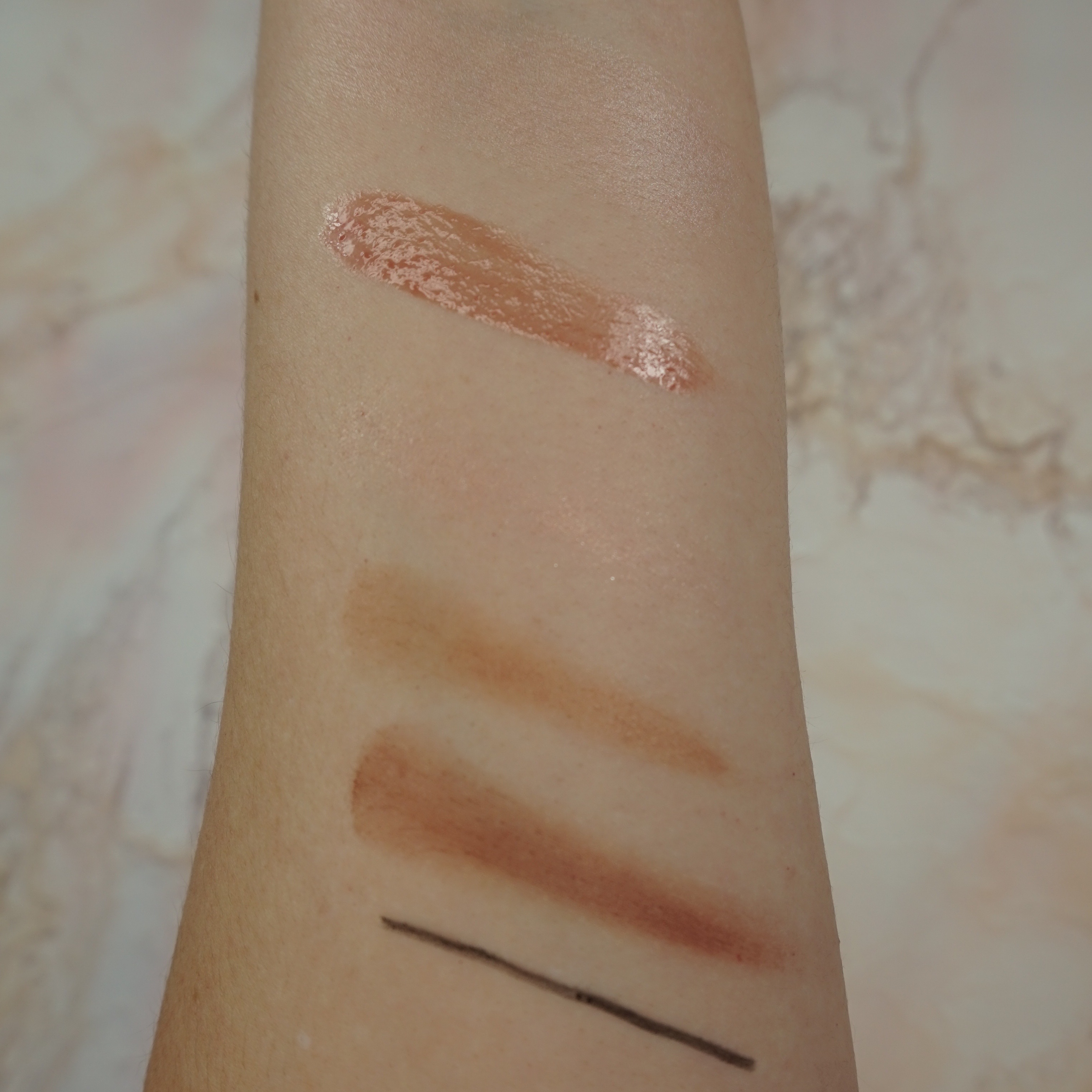 Review
This collection is priced at $126, which is exactly how much it would cost to buy each product individually. So there isn't really any added value to this collection other than the fact that it's a collaboration with Kimberly Snyder. Since this isn't a limited edition or even exclusive collection, I'm going to rate each product individually rather than as a whole and you can try any or all of the products included depending on what you decide!
First of all, I am going to personally give the Halo Illuminator in Moonlight a 7/10. This is a great subtle highlighter and the packaging is convenient. Stick-formulated makeup is usually either 1) creamy, thick, and soft (think opaque lipstick and certain concealers) or 2) thin, sheer, and hard (like sheer lipsticks and some stick blushes/multi-use sticks). This highlighter is definitely the latter. I prefer a creamier consistency to my highlighter since it is usually applied as one of the last steps in my makeup routine and I don't want to have to work hard applying and blending and risking disrupting my other makeup. This highlight is so pretty and subtle, though, that I do really like it for areas like under my eyebrow arch, down my nose and above my Cupid's bow where using a stiffer brush won't disrupt my makeup. I will be looking for something else to highlight my cheeks. Also, I had some trouble with the scent of Vapour's Multi-Use Stick, and this seems to have the same scent which is unpleasant to me. It isn't overwhelming or offensive at all; I just don't prefer it.
Second, I think that the Elixir Lip Gloss in Delite is an 8/10. I love the color, consistency, and shine. I don't mind the scent or flavor. The applicator is a little brush and I usually prefer a sponge tip wand for lipgloss.
Third, I think that the Artist Eye Palette in Mediterranean is an 8/10. I LOVE the Sugar shade, which Vapour describes as "golden peachy pink." It is a perfect highlight or sheer shimmer for around the eye. Flash is described as "mushroom taupe," which is so right up my alley with my coloring and eye color. I really like this shade as well. Enigma, described as a "luscious deep brown" was a little underwhelming to me. The formula is a little slippery and it creased almost immediately on my eyelids. The colors were also pretty sheer, which I don't necessarily mind. (I have hooded eyes, though, and most shadows eventually crease. I don't have a clean eyelid primer yet, and that will probably help with color intensity, blending and staying power.)
Finally, I give the Mesmerize Eye Liner in Ink a 10/10! It's a great black pencil eyeliner and has a handy smudge sponge on the other end. As I mentioned before, I will probably pick up the brown shade as well.
I am wearing all of the products in this collection below: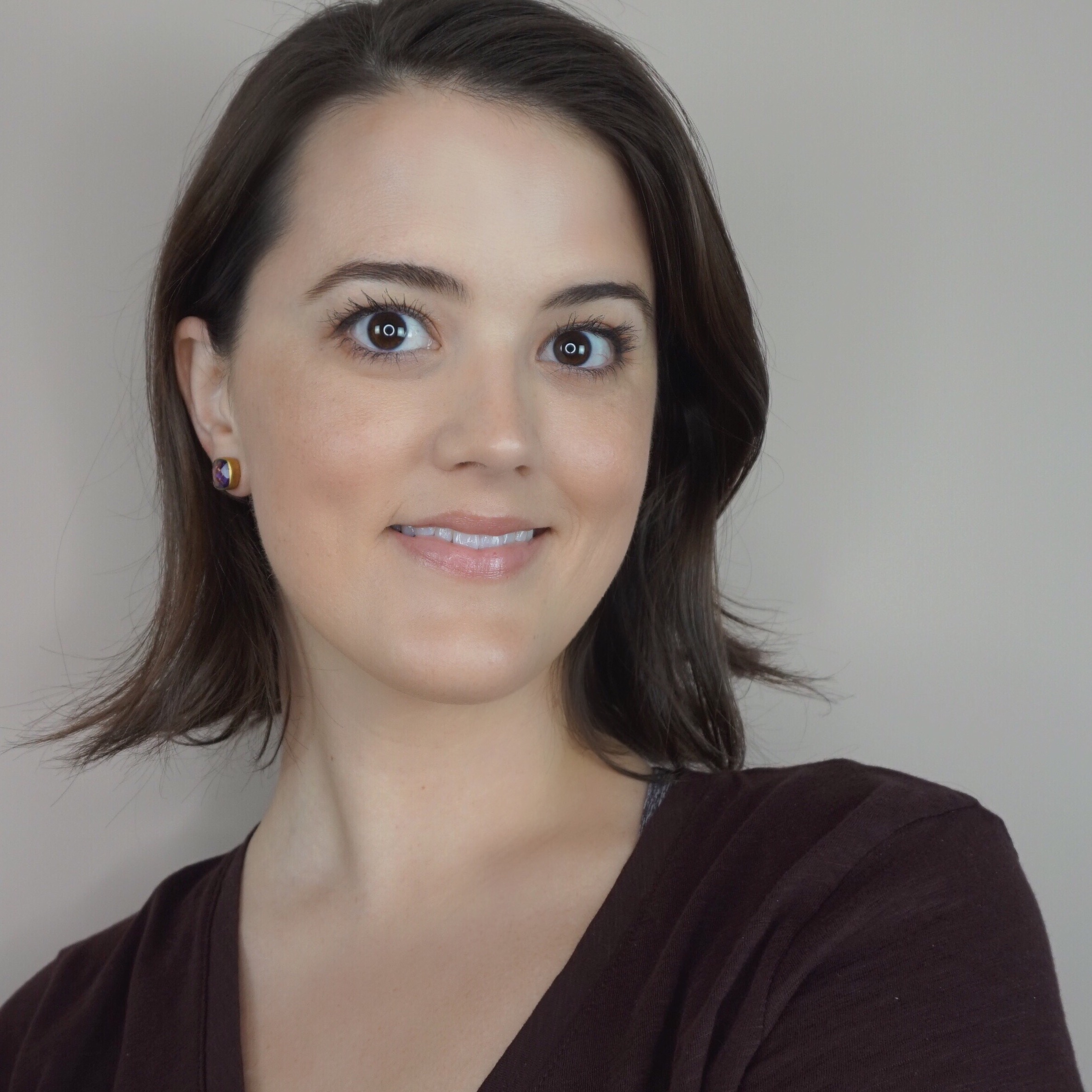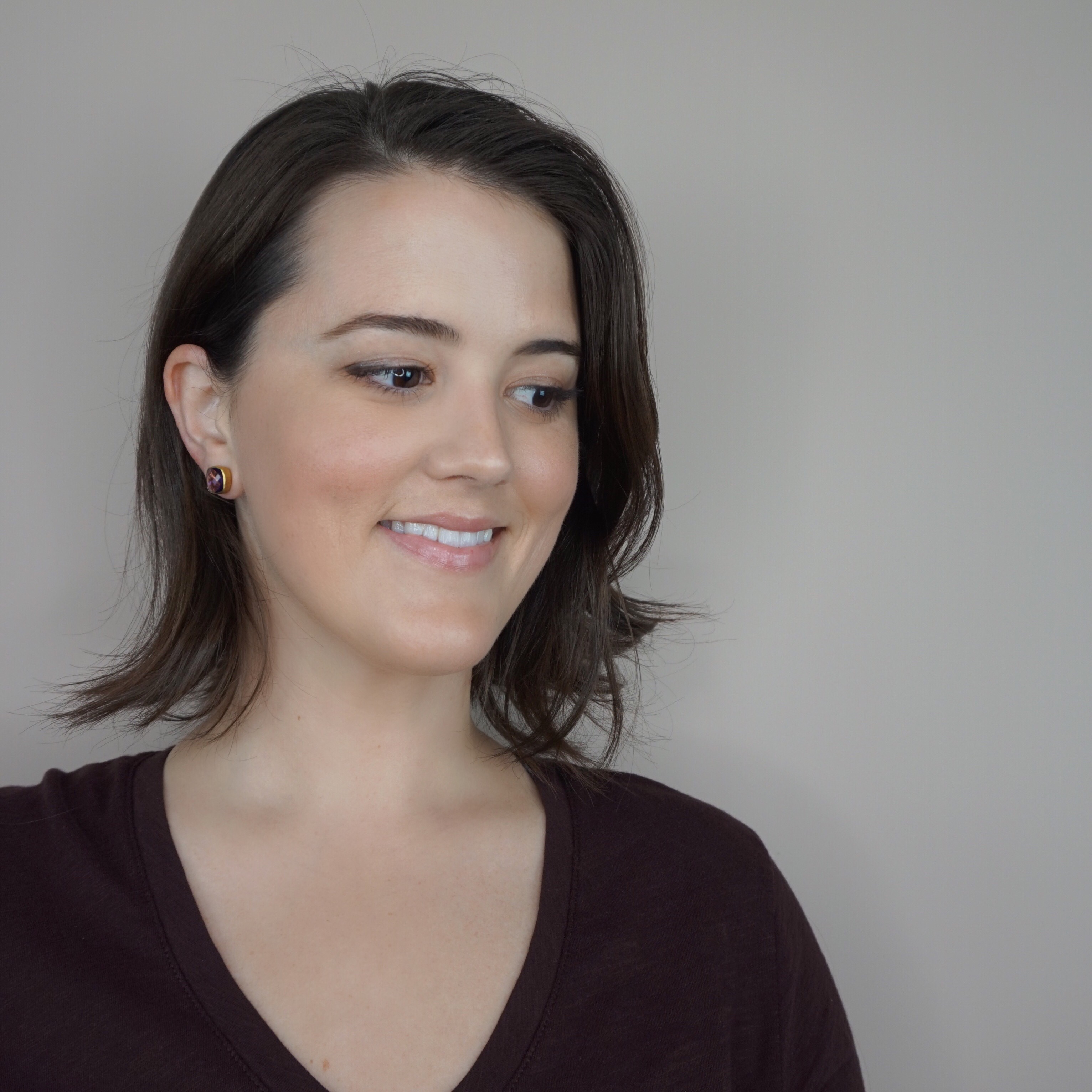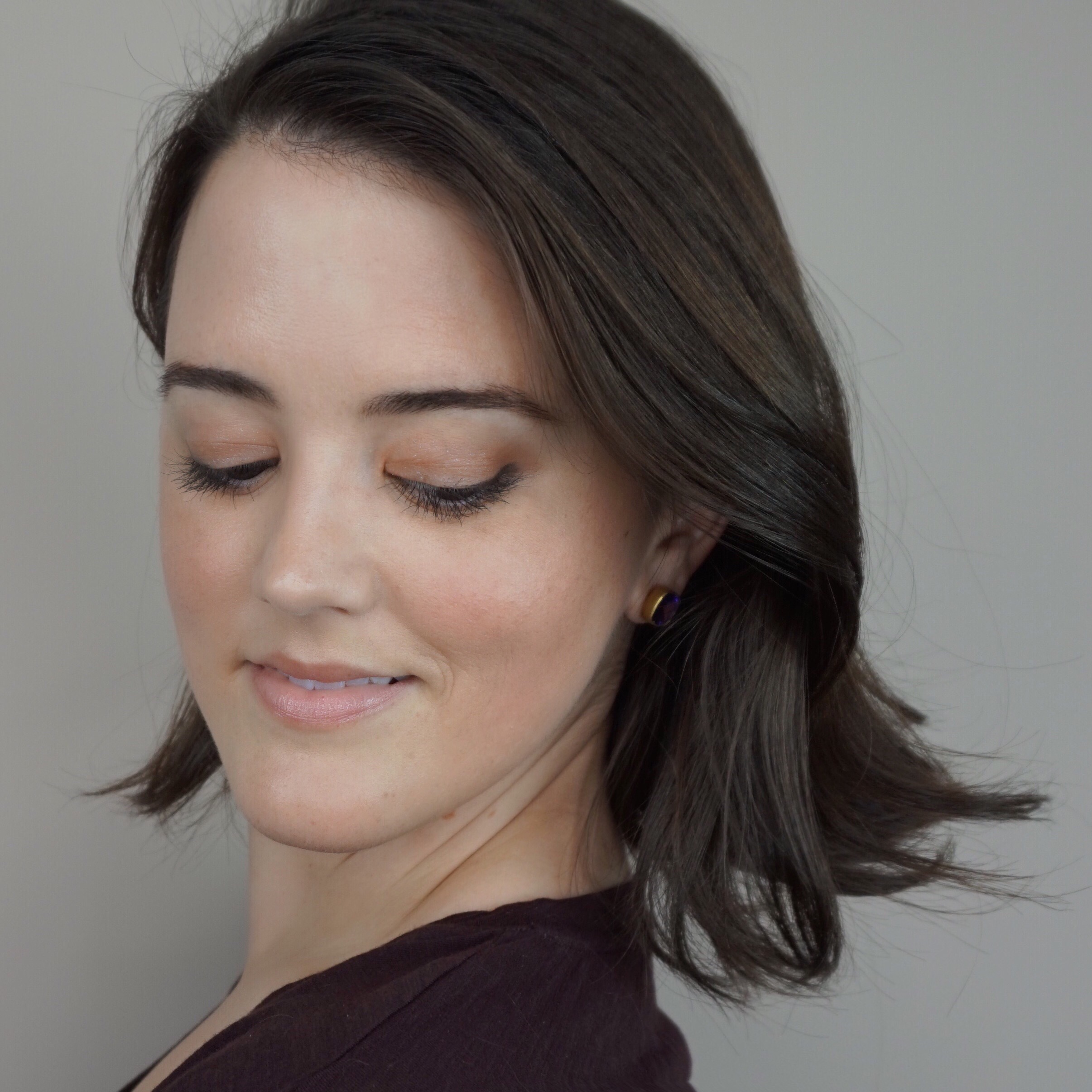 I recommend Vapour's Mesmerize Eyeliner and their Elixir Lip Gloss. If you are comfortable with/skilled at applying cream shadows, I would also recommend their Artist Eye Palettes! I want to try two other Artist Eye Palettes called Murmur and Soiree next. I definitely need to practice using and blending cream shadows, though!
Have any comments, suggestions or questions? Leave them below!
Xo, Edie