I am so excited that 100% Pure sent me a sneak peek of their Blood Orange Cleansing Balm that launches on February 21! This product is 100% natural, vegetarian, gluten-free, cruelty free, and USDA certified organic.
Product Description: This delicious orange-scented cleansing balm gently cleanses whole leaving skin soft and supple. Organic coconut and olive oils melt into a silky texture. Sweep away stubborn make up and impurities.
Directions: Warm up Cleansing Balm between fingertips and massage gently onto skin. Wipe away excess Balm with a warm damp cloth or konjac sponge and rinse with warm water.
Ingredients: Persea Gratissima (organic avocado) Oil, Cocos Nucifera (organic coconut) Oil, Olea Europaea (organic olive) Oil, Cera Alba (organic beeswax), Citrus Aurantium Dulcis (Blood orange essential oil), Polyglyceryl-3 Palmitate (derived from coconuts)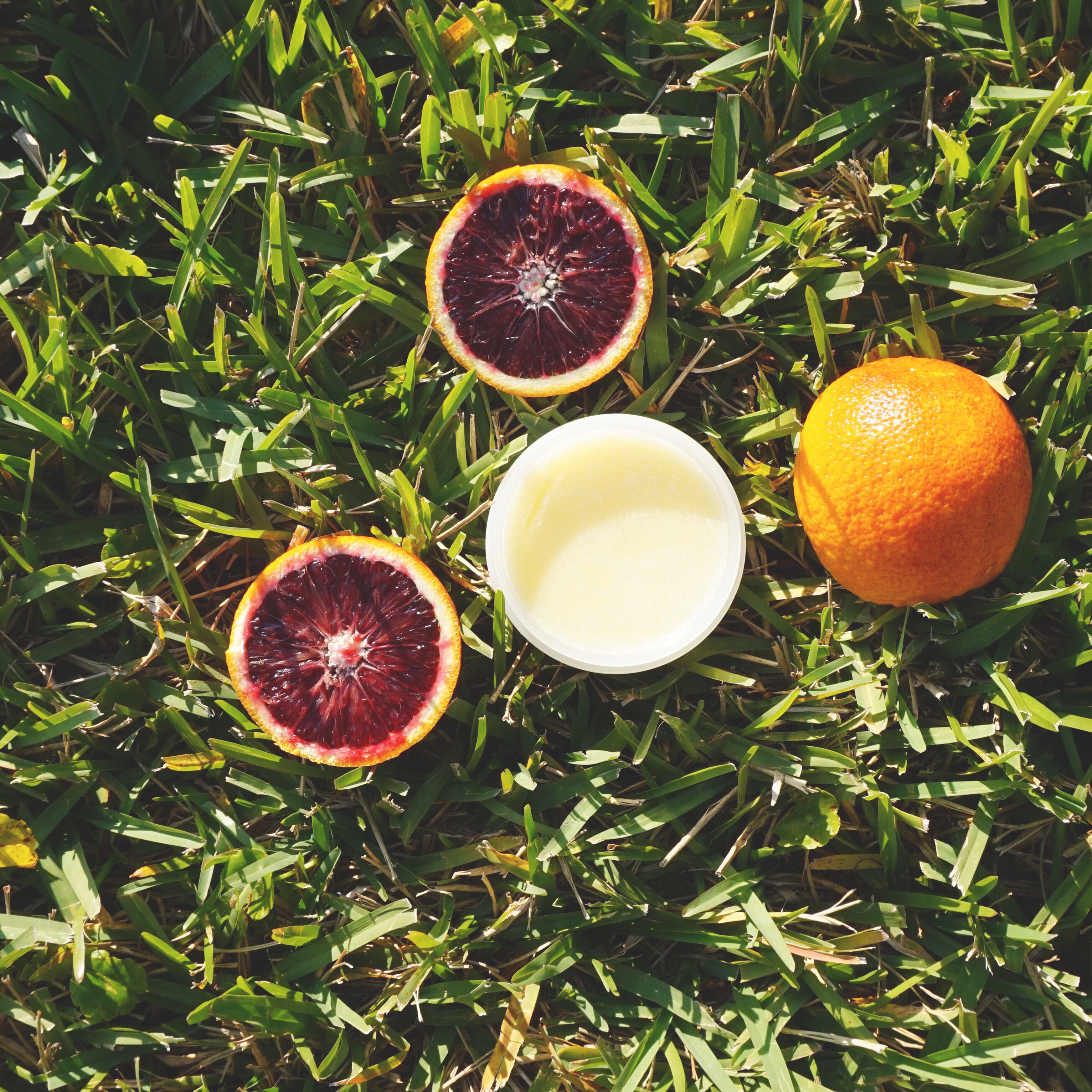 Review: First if all, this Cleansing Balm smells amazing! As you can see, I had some actual blood oranges around when I was photographing the product and the scent is spot on. I used the product as directed, and although it doesn't specify applying to wet or dry skin, I find it is best to apply oil-based cleansers and makeup removers directly to your skin without any water. That way, you can really feel the luxurious texture and literally see the makeup melting off! This product does exactly what it claims to do and is a pleasure to use. I have allergies right now and have been washing my hands a lot so they are so dry, and I actually just used this Balm on my hands (after washing them to not contaminate the product; always have clean hands before putting them into a jar product) and wiped off the excess and my hands and cuticles look and feel amazing. This balm is so soothing and moisturizing! I live in south Florida where temps are in the 80s and 90s regularly, and I honestly can't see myself using this every day especially during the summer (it would probably be awesome for removing sunscreen, though). I think this is a must have if you live somewhere that is cold right now and you have the heat on inside and your skin is super dry. Also, if you regularly wear a full face of full coverage makeup, this will be a super soothing and luxurious way to take it off without stripping your face of all moisture. I did need a little help from my eye makeup remover at the end to remove my conventional waterproof mascara, but this cleansing balm will definitely melt off any and all natural makeup for sure! Bottom line: if you have dry skin or are worried about stripping your face of oil and moisture during cleansing, love the smell of oranges, like cleansing balms, and/or oil cleansers, this product is a definite yes for you! 100% Pure is a super clean and awesome brand, so definitely check them out if you haven't already. I just placed my first order for a couple of different products and am so excited to try them out as well! I'll let you know how I like them.
Xo, Edie