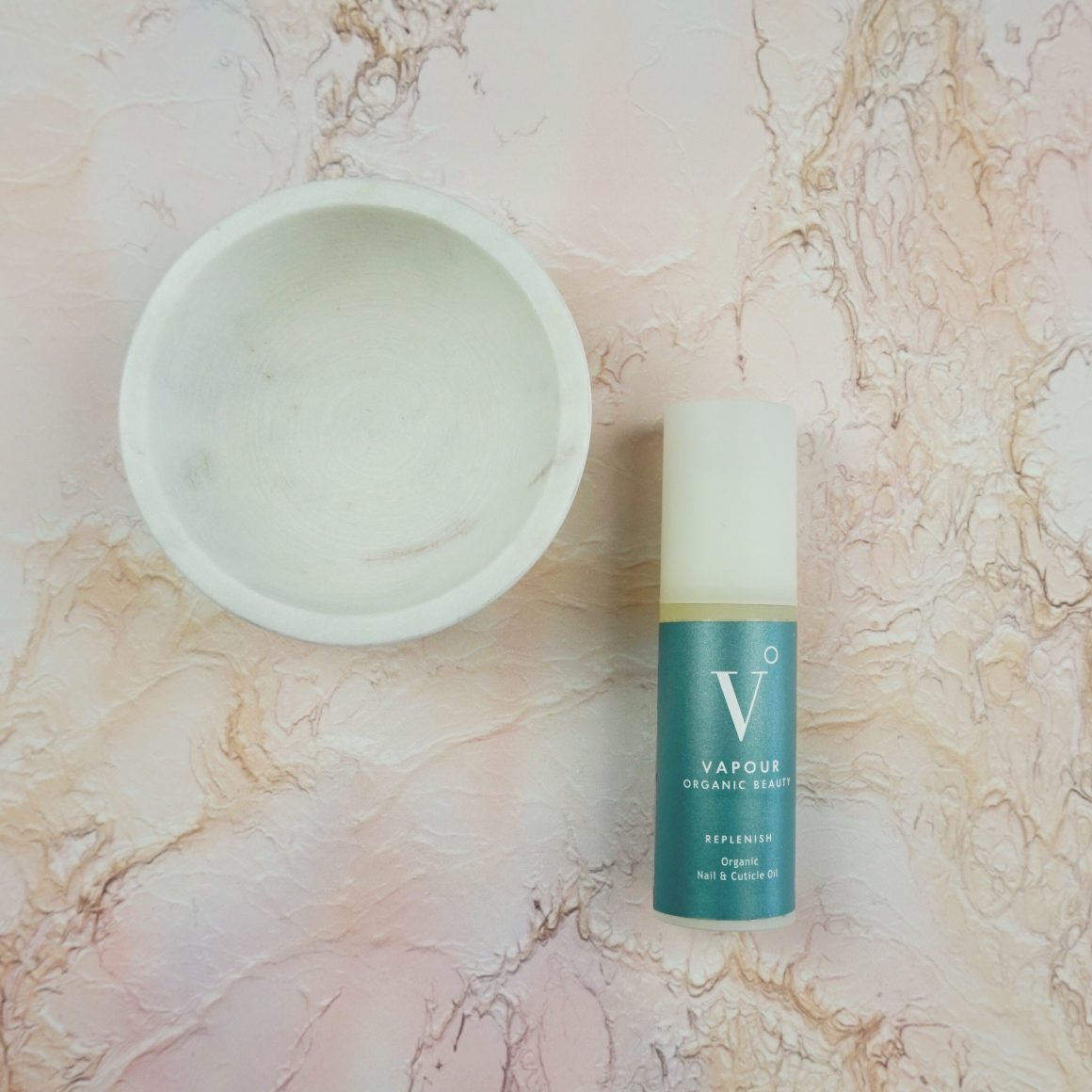 I bit my fingernails for years as a kid and teenager. My mom tried everything from spicy nail polish (that's a thing) to scary stories of how my nails would never grow if I kept biting them to eventually some basic bribery, haha. The only time I ever stopped was when I wore those awful fake acrylic nails for homecoming or some other event (and I went through that toxic process more than I'd like to admit). Anyway, one day in college I just stopped biting my nails for good! I barely even pay attention to my nails anymore, except to keep them trimmed very short and I always use a hand cream and some kind of cuticle oil.
I loved those cuticle oil click pens (they're so easy and portable!) until I discovered that many of them contain harsh and toxic chemicals like parabens, phenoxyethanol, and artificial dyes and fragrances. I knew I needed to find a cuticle oil asap when I started with clean beauty. Luckily I loved the first one I tried! Vapour Organic Beauty Replenish Organic Nail & Cuticle Oil is USDA certified 100% organic, comes in an easy and clean pump package, and smells like delicious oranges. It also dries/absorbs quickly and doesn't leave your fingertips oily for hours. And because the ingredients are so clean and good for your nails and skin, if you use too much product you can just rub it into your hands like a serum. I love everything about it except that the size is too big for me to carry around in my small crossbody bag.
Ingredients: Organic Helianthus Annuus (Sunflower) Seed Oil, Organic Simmondsia Chinensis (Jojoba) Seed Oil, Organic Oenothera Biennis (Evening Primrose) Oil, Organic Punica Granatum (Pomegranate) Seed Oil, Organic, Citrus Paradisi (Grapefruit) Essential Oil, Organic Citrus Sinensis (Sweet Orange) Essential Oil, Organic Citrus Limon (Lemon) Essential Oil, Organic Equisetum Arvense (Horsetail) Leaf Extract, Organic Ocimum Sanctum (Tulsi/Holy Basil) Leaf Extract, Organic Ganoderma Lucidum (Reishi) Mushroom Extract
*Every single ingredient is 100% natural and organic!
Other info: Chemical free, cruelty free, made with wind power, biodegradable ingredients, recyclable packaging, no nano-particles and no irradiation
Before and immediately after pics: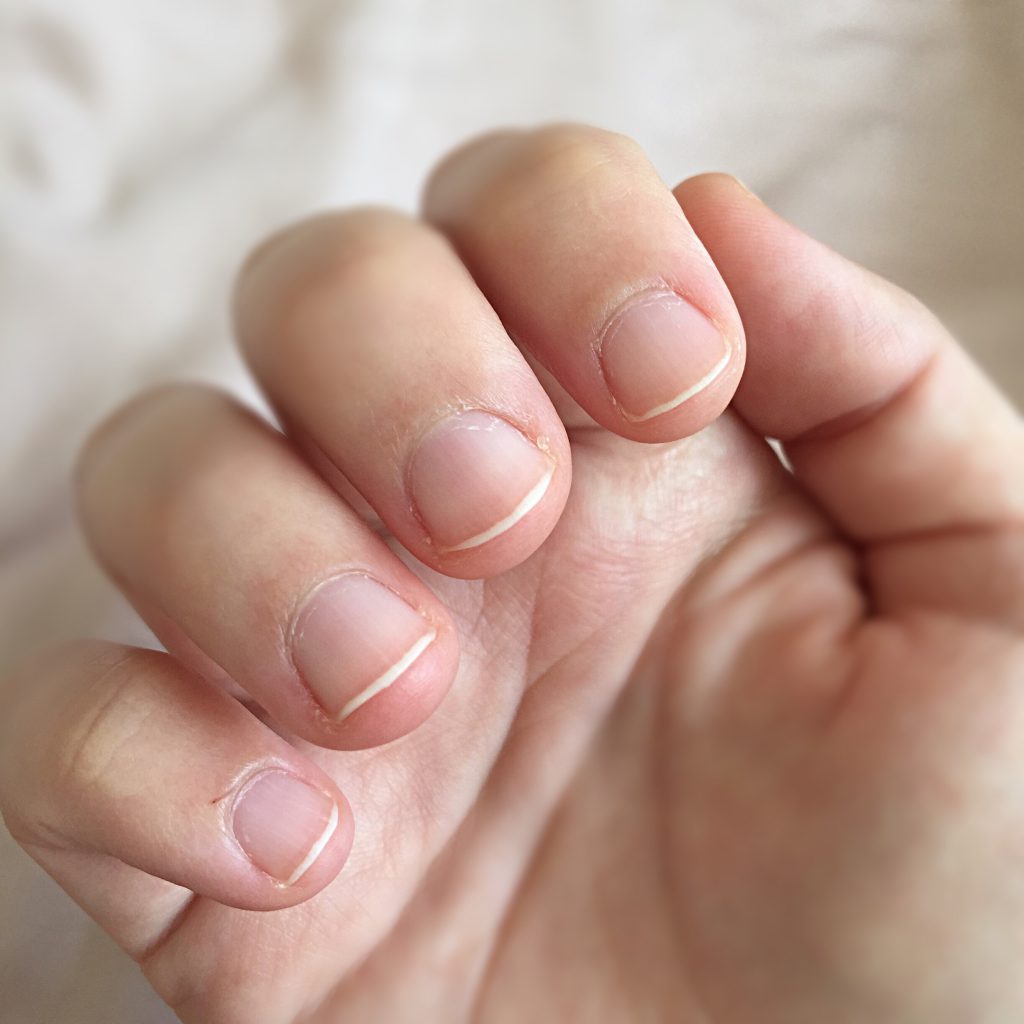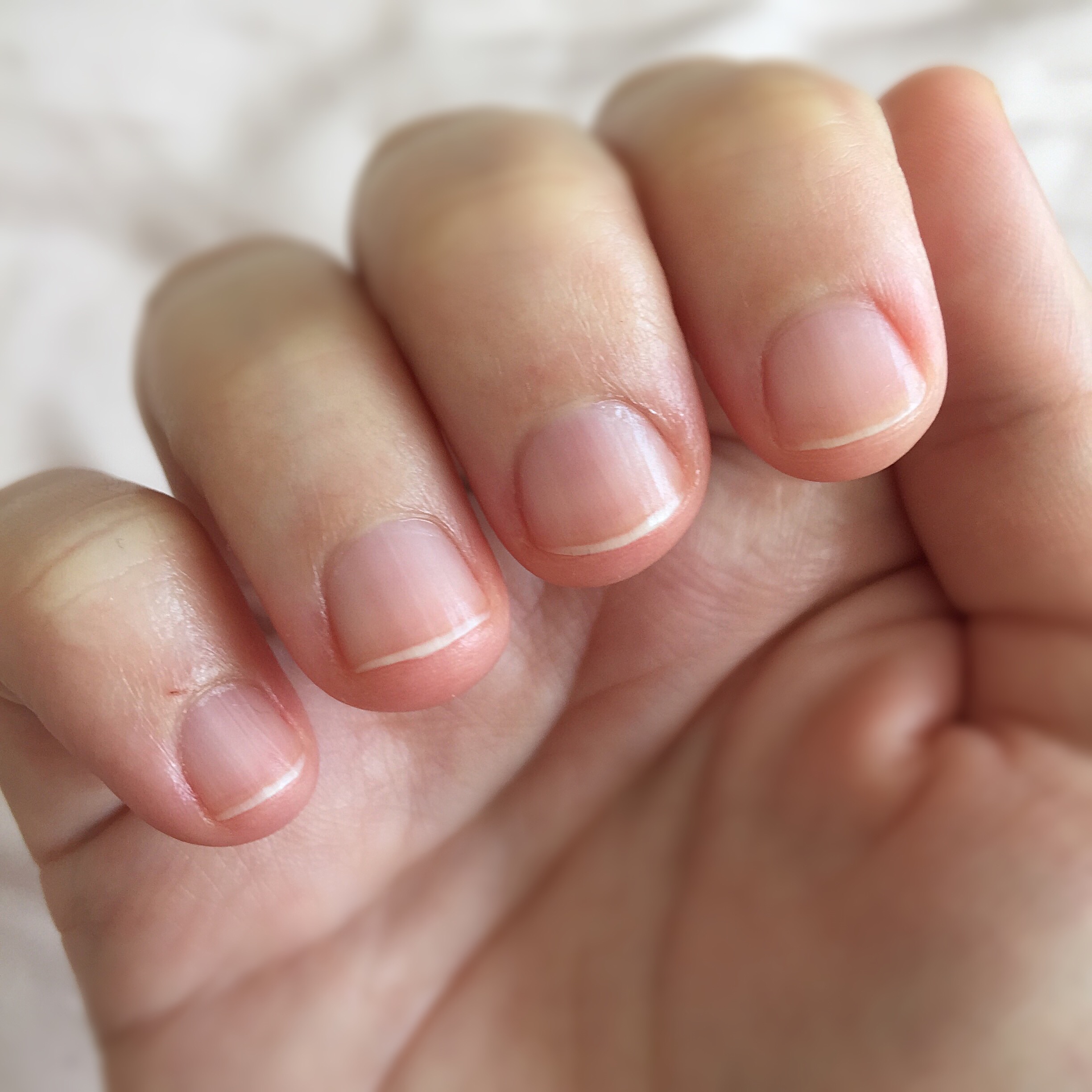 This stuff is amazing! If you are looking for a good, clean, organic, and effective cuticle oil that also happens to smell great, this is definitely for you. You can buy Vapour Replenish Organic Nail & Cuticle Oil  here. Let me know if you try it and how you like it!
Xo, Edie