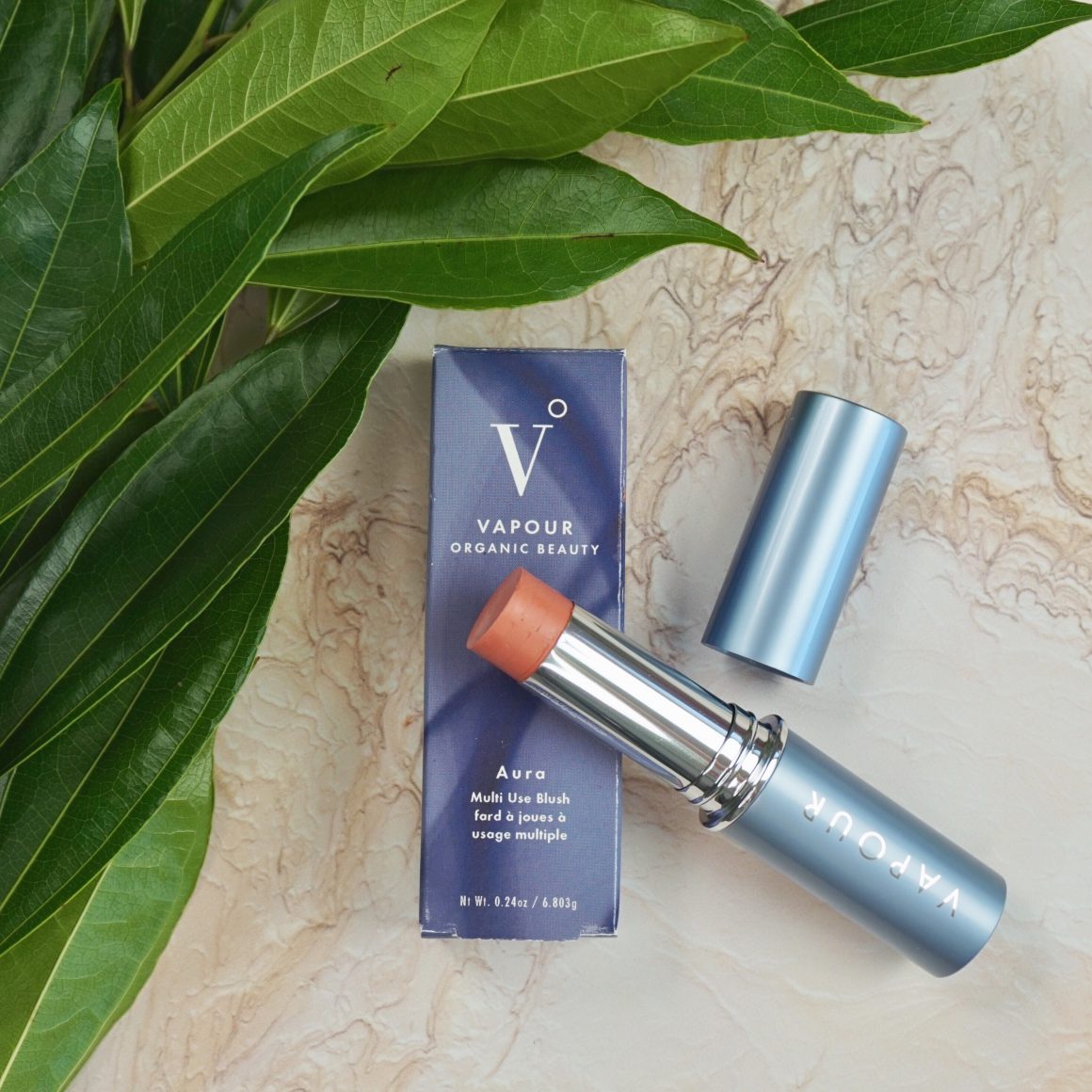 I love multi-use products. I especially love lip/cheek combo creams because 1) they are so easy to apply, 2) I think matching blush and lips creates a clean and uniform makeup look, and 3) cream based face products work best for me in my hot and humid environment (south Florida).
One of my favorite products in my makeup bag was the Stila convertible color compact in Peony, a nude rose cream blush that was the perfect color for my skin tone. I also used it on my lips. Well, once I got interested in examining the ingredients in my beauty products, that Stila cream blush was one of the first things to go!! First of all, it contains BHT which is a known skin, eye and lung irritant, can cause immune system and organ toxicity, and is linked to cancer. For more info, read my post on the ingredients BHA and BHT here.
My second concern about the Stila convertible color is all of the artificial dyes that it contains. These include Red 34 (CI 15880) which is classified as a medium human health priority (with moderate to high toxicity concerns) by Environment Canada Substance List (source), and Red 30 (CI 73360) which has shown to be bioaccumulative in animals (meaning the body absorbs something faster than it can process/get rid of it meaning toxic levels can be reached quickly), is linked to organ system toxicity and is suspected to be an envorinmental toxin (source). Scary!
Enter Vapour Organic Beauty's Aura Multi Use Classic which is 100% natural, made from 70% organic ingredients and 30% minerals and essential oils. This product is also cruelty free, made with wind power, made from biodegradable ingredients, and has no nano-particles (which can cross the skin barrier and absorb into your body) and no irradiation. This Aura Multi Use Stick gets its color from iron oxides, which are compounds formed from iron and oxygen. Iron oxides are one of the few cosmetic ingredients actually regulated by the FDA, and they are considered mostly safe and non irritating.
I chose Vapour's Aura Multi Use Stick Classic in Spark, a "sheer, pinky peach" according to their website. I am wearing it on my cheeks and lips in the pictures below. (Review under pictures)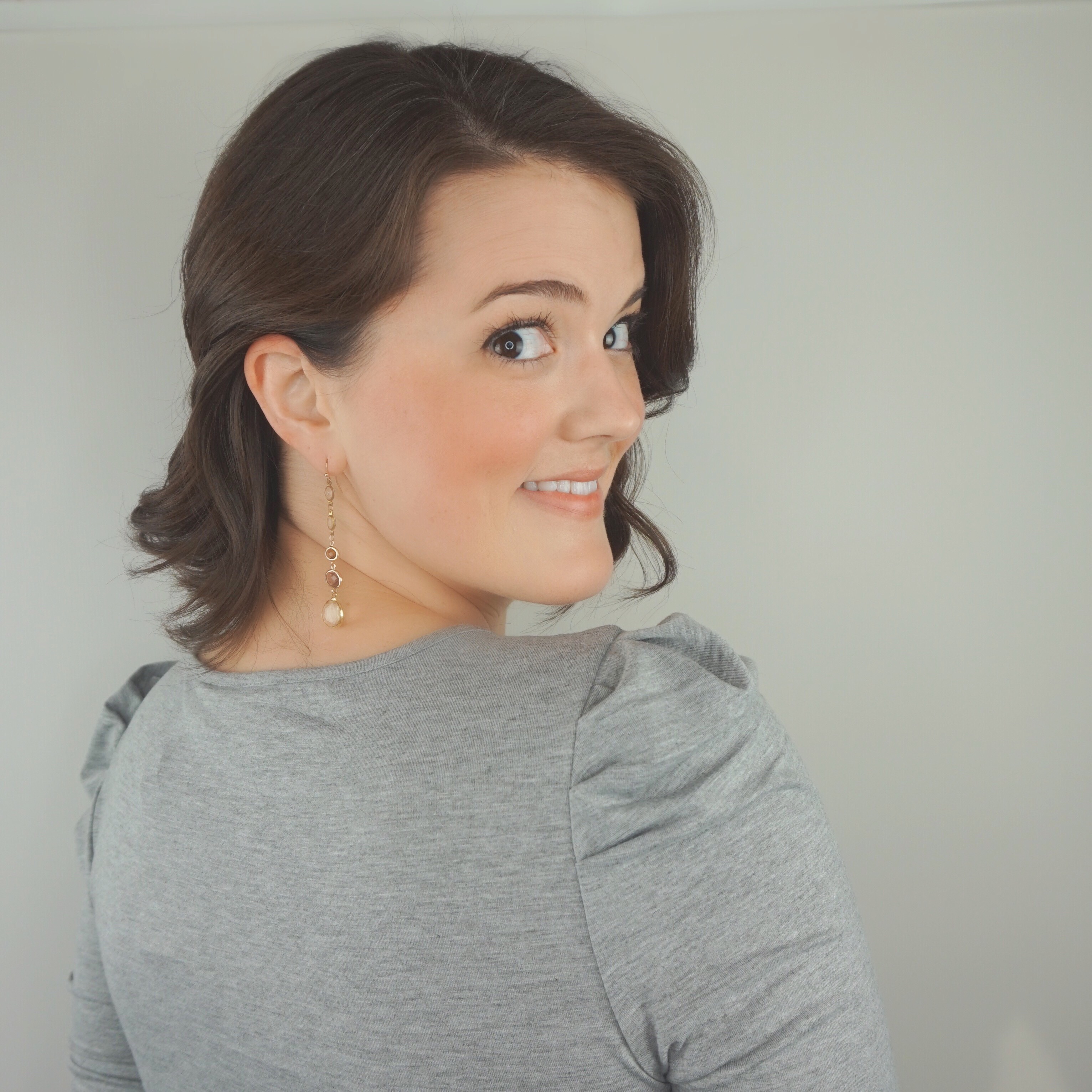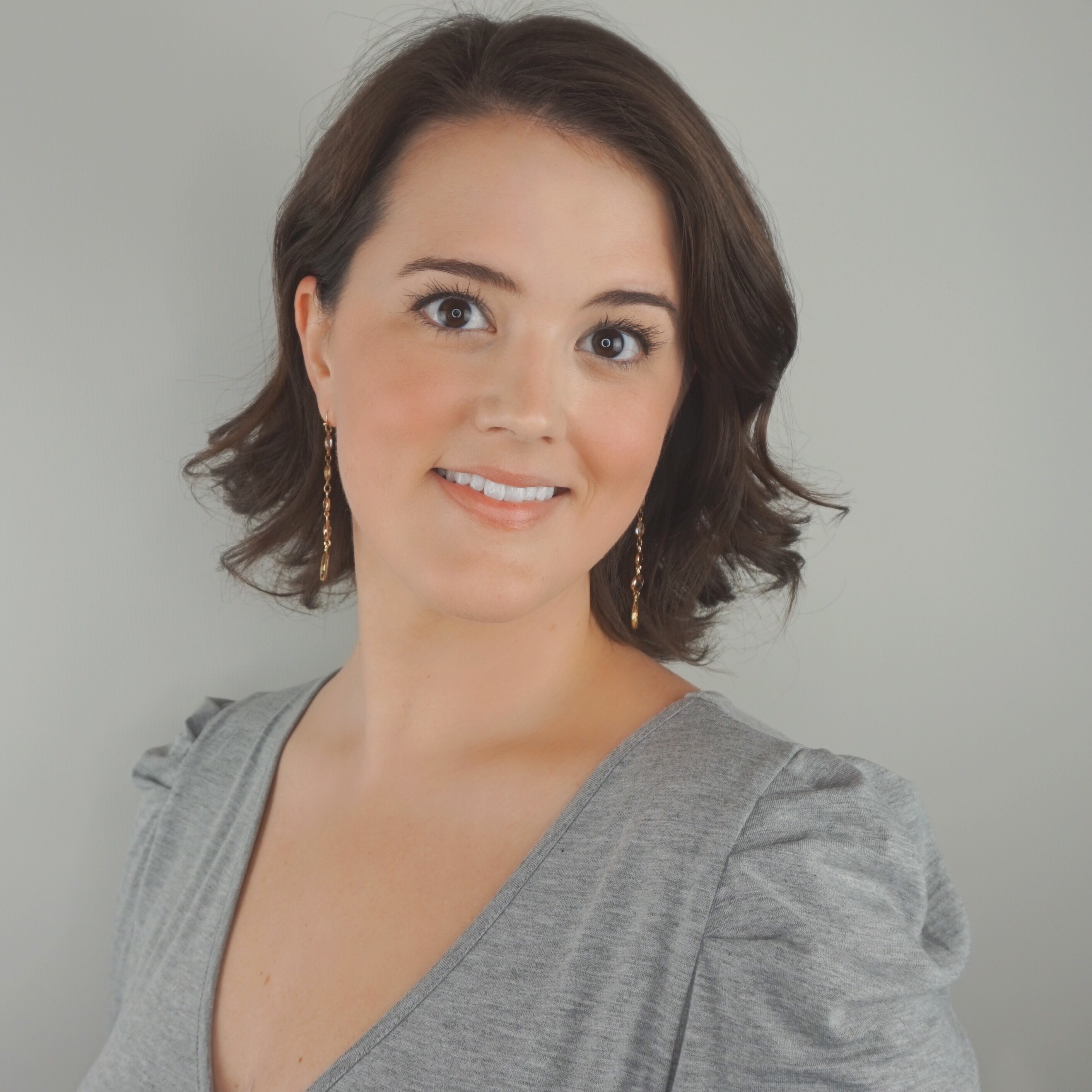 Review
I am going to give Vapour's Aura Multi Use Classic a 6/10. This is definitely a great multi-tasking product that is very convenient. I like the sleek packaging and the shade Spark that I chose. It took some work blending the cream into my cheeks, so the color placement wasn't as specific as I like. This did result in a nice overall flush on my cheeks, though. I tried applying with my fingers, a synthetic bristle blush brush and a Beauty Blender. I liked the brush application the best, and actually found it easiest to pick up and distribute pigment by tapping the brush into the product first and then onto my face (rather than swiping product on my cheeks and then blending with a brush). Once I was able to blend the product on my cheeks, I did like the finish of it as a cream blush. It does not exaggerate or settle in my expression lines and does not get blotchy or fade much when I sweat (which some powder blushes and more emollient/sheer cream blushes can do).
This stick applies really well on the lips since it is basically like a large lipstick in packaging and formula. The color did not last long at all on my lips, however, so it was more like a tinted balm. It lacks the moisture of a lip balm in my opinion, though, so it is basically a tinted lip product that fades quickly and doesn't really moisturize. Maybe in a more dramatic color this would leave a nice stain. Spark, however, is such a nude color on me that I couldn't really tell whether any color was left after my application wore off.
Another thing that I have to mention is that I really don't care for the scent of this product. It seems to be the same scent as at least some of Vapour's other products (notably the Atmosphere Soft Focus Foundation and Halo Illuminator). I am a bit hesitant to admit that I actually avoid using these products because of their smell because I know that they smell the way they do because they purposefully lack artificial and potentially toxic fragrances and fragrance masking chemicals. I am just really sensitive to and picky about scents, especially when they are on my face. This product absolutely does not smell bad, it just isn't my taste and is a little too strong for my liking.
Overall, Vapour Organic Beauty's Aura Multi Use Classic in Spark is a nice product. But at $36 I probably won't repurchase it or try any of the other colors I had my eye on. Vapour is a really great brand though with lots of clean products that are loved and used by basically every other clean beauty blogger and many makeup artists as well. Almost every single one of their products is available to order in a custom sample kit that costs only $15 for five different products to try (shop Vapour samples here). I highly recommend trying samples of any beauty products first whenever possible before buying the full size. I love Vapour's eyeliner so far (which unfortunately is the only product not available to sample I believe) and I will be trying out a lipgloss and eye palette for a review soon.
Until then, let me know if you have any questions and/or suggestions for other nontoxic cream blushes for me to try!
XO, Edie