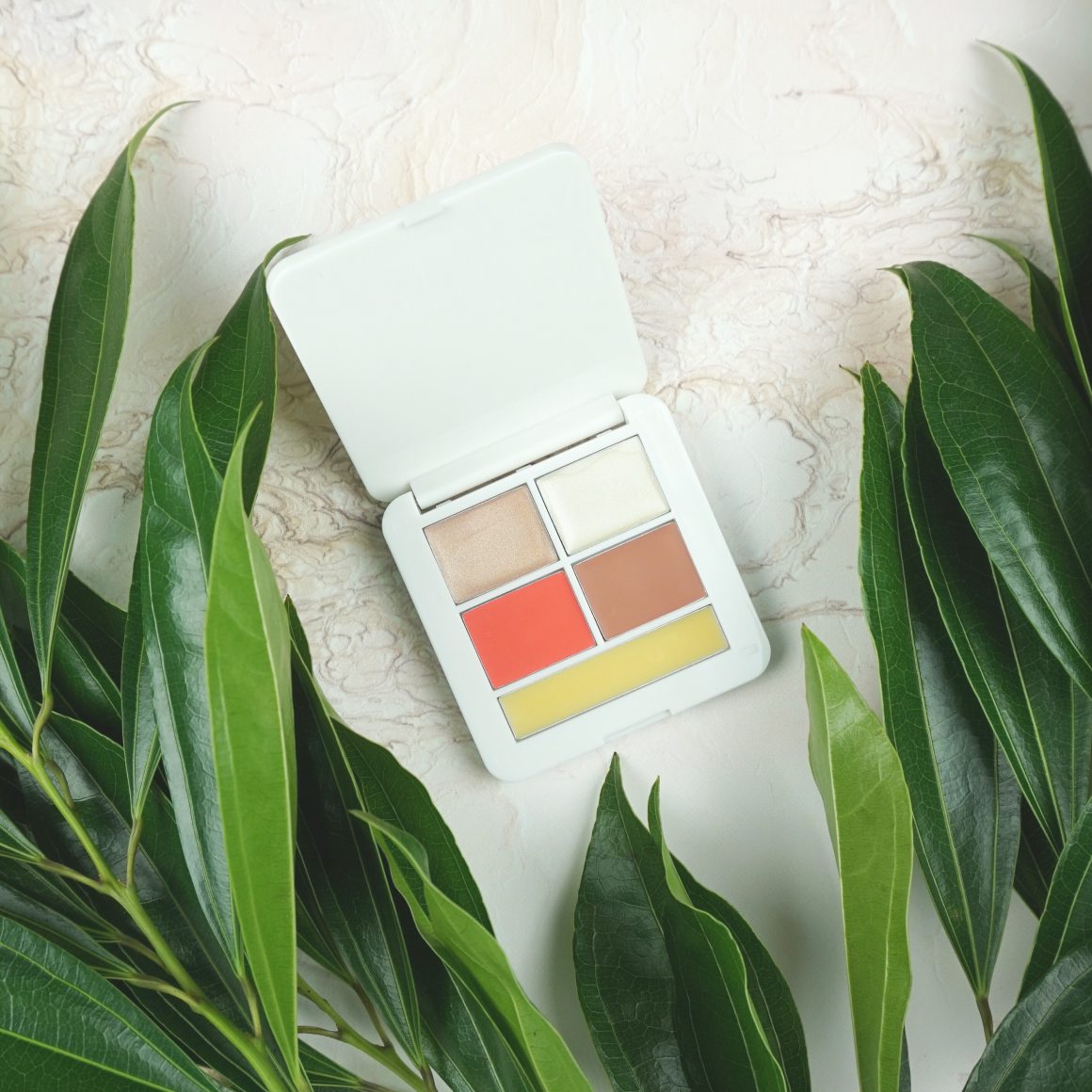 I have been a fan of RMS Beauty for a couple of years now. They have really lovely products that all have super clean and nontoxic ingredients. They just came out with their first makeup palettes, called Signature Sets, and are available in Mod Collection (warm peach and brown tones) and Pop Collection (cool pink and red tones). Both palettes contain a balm, two of RMS's popular Lip2Cheek tints as well as two of the brand's cult favorite highlighters/luminizers.
I chose the warm-toned Mod Collection, which features a cocoa balm, Master Mixer and Living Luminizer highlighters, and Lip2Cheek tints in Smile (coral) and Spell (neutral rose/brown).
Overall, I really like this palette and all of the products in it. I love the Spell Lip2Cheek so much for a natural look on both lips and cheeks. It is so flattering and one of my favorite colors. I love a good coral cream blush and Smile is just right for a bright peachy tint. The highlighters are pretty subtle but leave a lovely glow and are a great consistency. Very smooth and silky but not slippery or overly silicone-y feeling if that makes sense?
I think this product is a 9/10 for portability, color selection and product variability. I like that you kind of maybe just need mascara or eyeliner and can go! There is no scent of flavor to the products except for a very slight cocoa scent to the balm. If you have been wanting to try RMS's hilighters like I have, this is a great way to get more than one for a good price and in an adorable and functional package. On their own, each product isn't necessarily remarkable, but this collection is cute and fun for sure. The package isn't as air tight as the screw cap glass jars that they are sold in individually, but there is significantly less product in this palette which isn't meant to last as long as the full sizes. Considering that each individual product costs $36-$38 and this set sells for $44, I think it's a great deal as well!
In the picture below, I am wearing this palette on my lips, cheeks, and eyes! I have Smile on my lips, Smile and Spell blended on my cheeks, Master Mixer under my eyebrows and inner corners of my eyes, and the Living Luminizer down my nose and Cupid's bow.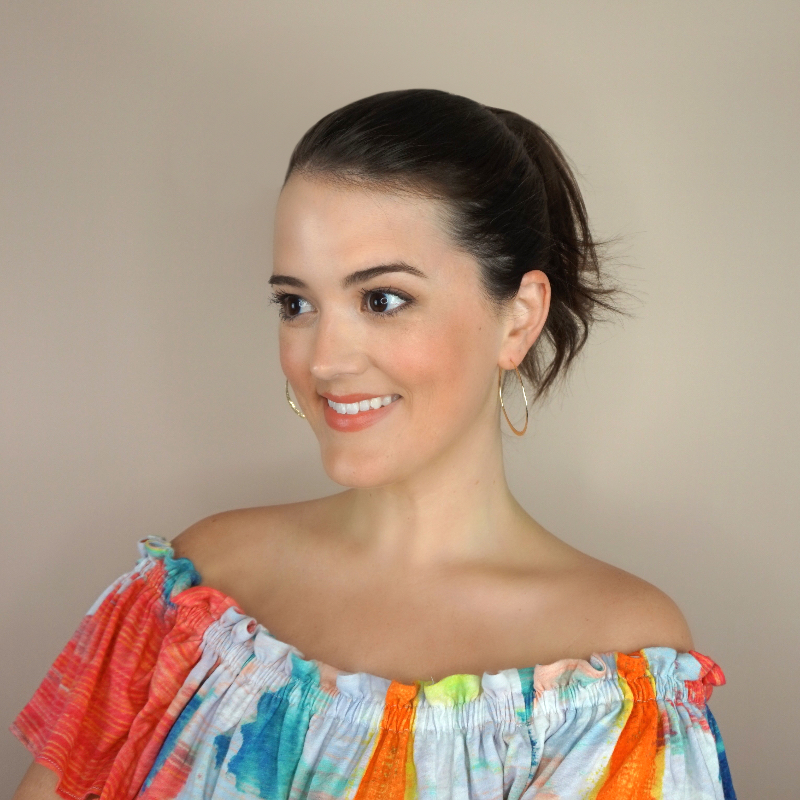 Let me know if any of you have tried RMS products and if so, what are your faves?
XO, Edie