Update 01/06/18: I'm now ok using a few products containing the preservative phenoxyethanol. While it does have some concerning side effects (especially for infants), it seems to mostly be a possible allergen/irritant and I haven't reacted badly to it so far. If you have any questions/comments about this ingredient, let me know!
This is my first makeup post! And just to go ahead and get it out of the way, the products in this review contain a controversial ingredient: phenoxyethanol. I bought these Rituel de Fille products from an online retailer I trust and briefly scanned the ingredients and didn't notice any red flags. About a week later, a blogger that I follow and respect pointed out that she won't use or recommend this brand because they use the preservative phenoxyethanol. After doing some research, I decided to go ahead and review the products but also link to some info about this ingredient and let you guys decide if it is right for you. I will probably keep looking for an everyday cream blush and sheer lipstick, but these are high preforming, super pigmented and really beautiful.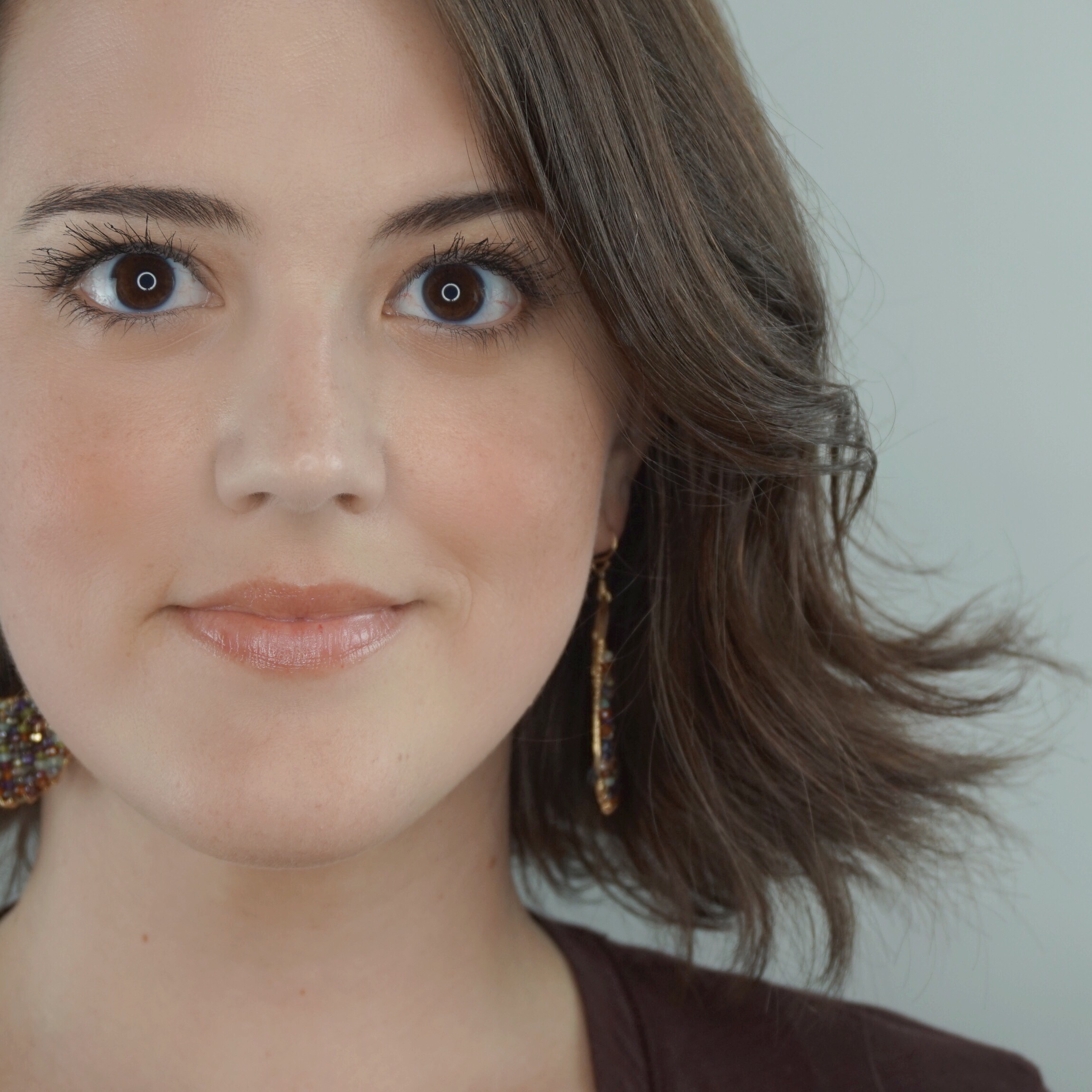 In this picture, I'm wearing Rituel de Fille Inner Glow Cream Blush in Lovesick and the Enchanted Lip Sheer in Whitethorn. I like wearing some kind of sheer color on my lips lately (though I am usually just a gloss girl) because I have been staying out of the sun more and have less natural color on my lips right now. I love cream blushes because I think the texture is very natural. I also live in south Florida where it is almost always 80 degrees and humid outside, so powder products usually don't last very long on me.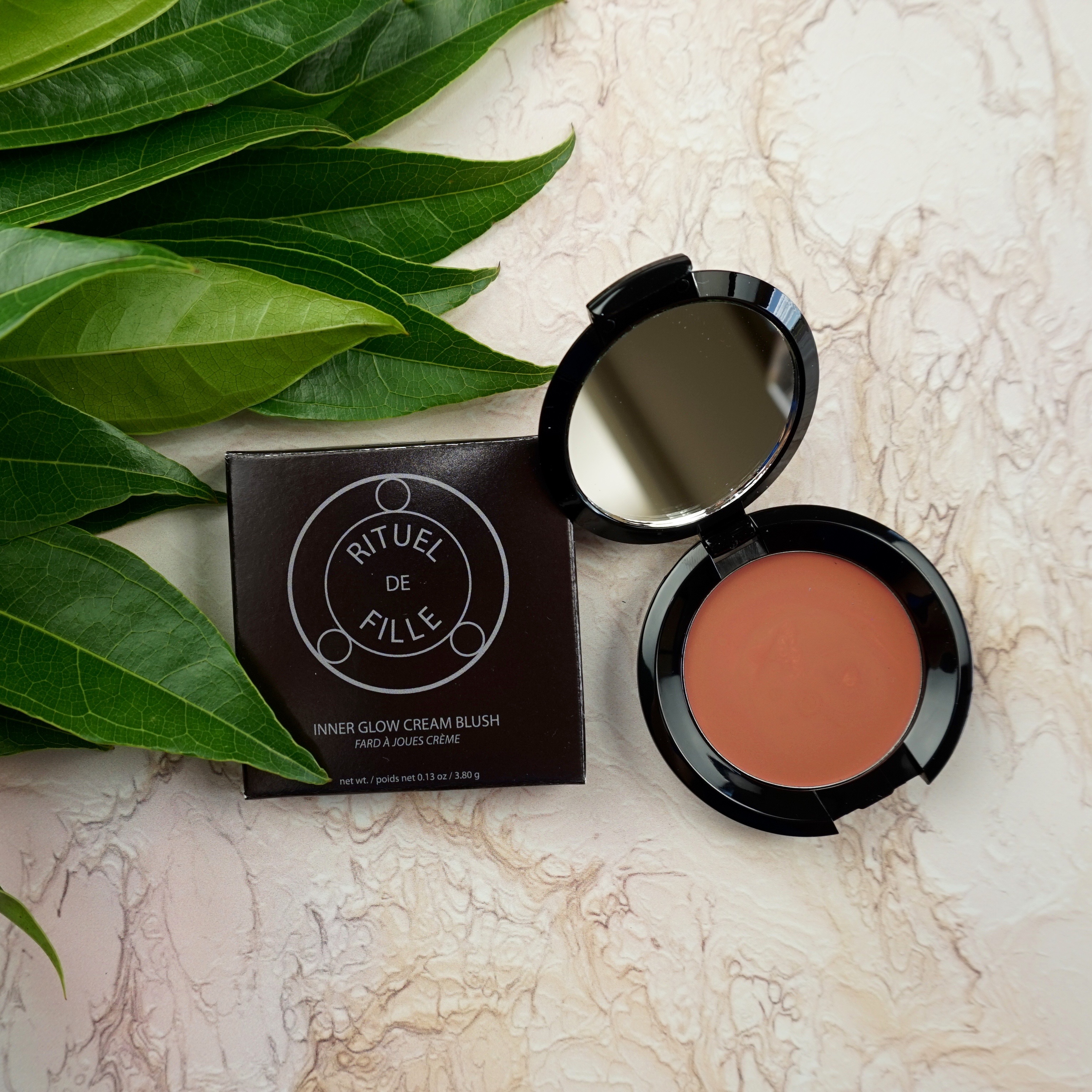 I chose this blush as a potential replacement for my favorite–but very toxic–cream blush, Stila's Convertible Color in Peony. Rituel de Fille's cream blush in Lovesick is such a pretty color! It is really pigmented and stays where you put it, so much so that applying it and blending with my fingers was difficult. I found it easiest to apply with a stiff, dense synthetic brush. A little goes a long way, and it blends out into the most beautiful and natural flushed color with a matte satin finish. It's a really, really great product.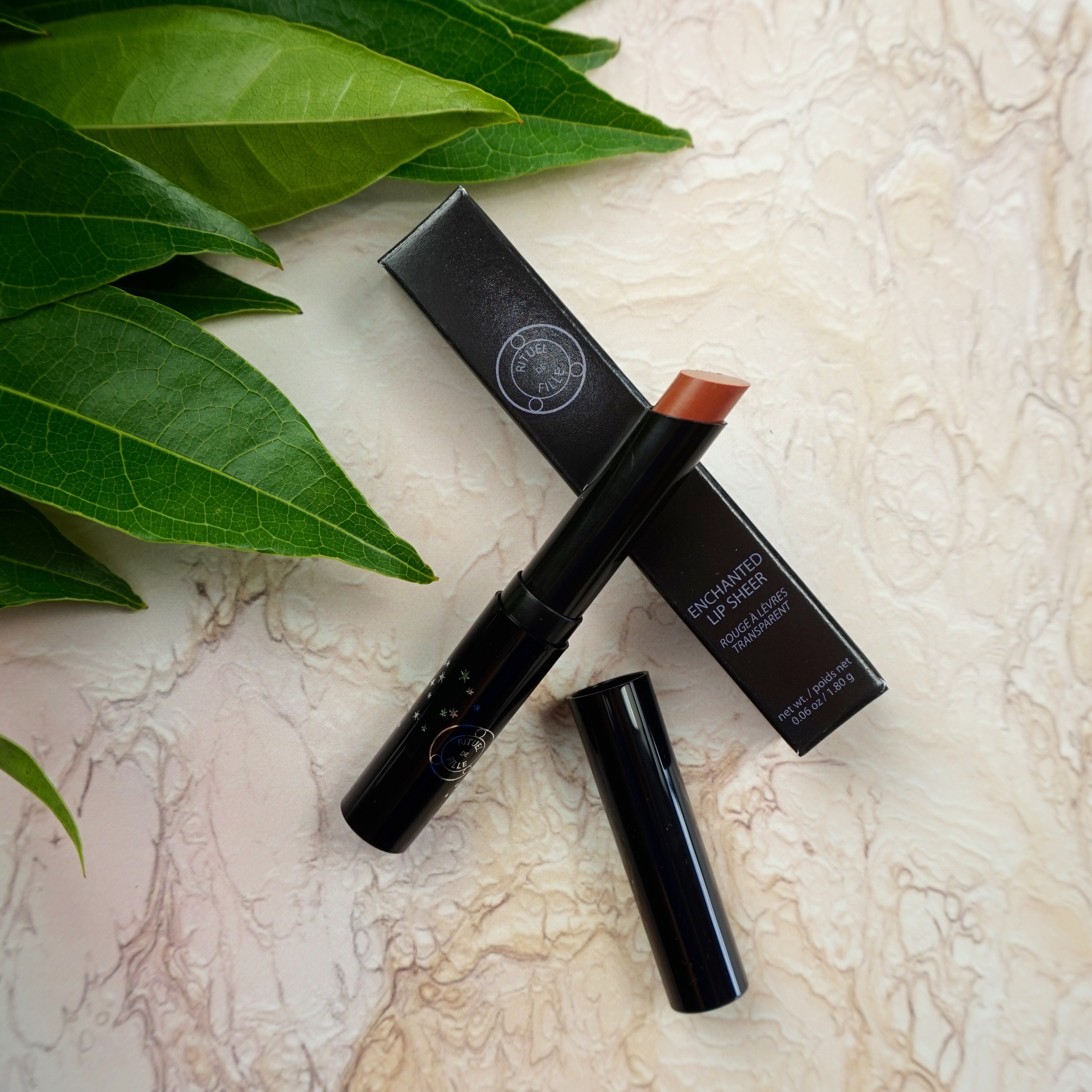 I chose the Enchanted Lip Sheer in Whitethorn because I have honestly been on a lifelong quest to find and duplicate the color of a Bobbi Brown lipgloss that I used in like middle school that was the perfect pinky rose brown that made my teeth look whiter, my lips look fuller, and my skin look like porcelain. (It existed. I promise. And this blog may or may not be a singular quest to find what it was and to then find a nontoxic version.) Anyway, Rituel de Fille's Enchanted Lip Sheer in Whitethorn is not so much a lip sheer, but more of a lightweight fully pigmented satin lipstick meets lip balm hybrid. The texture is really so light that it's surprising how much color payoff there is. I actually found the color to be too strong on my lips, so I muted it a bit with a layer of clear gloss to get the look I wanted. Again, a beautiful product that performs really well.
So the question is, are Rituel de Fille's products completely clean and 100% nontoxic? No. Why did I bother reviewing them? Well first, I think they are probably safer than a lot of conventional and mainstream beauty products and perform as well as (if not better than) some of the top makeup brands and products I have used. Second, I love the brand's vision and backstory: https://ritueldefille.com/about-the-brand. Third, if you read the brand bio, you will see that they are "99% natural, and handcrafted without parabens, phthalates, synthetic dyes or synthetic fragrances." They "never test on animals, and only source [their] raw materials from companies that are also 100% cruelty free." I am just getting started with my blog but I think that description fits with a big part of what I feel is important for the products I choose to use from now on.
So what's the problem? Phenoxyethanol. Rituel de Fille uses it in their products as a preservative.
According to A Consumer's Dictionary of Cosmetic Ingredients by Ruth Winter, M.S. (2009), the **CIR "concluded that [phenoxyethanol] is safe as a cosmetic ingredient". Well, the CIR is funded by the cosmetics/personal care industry, so conflict of interest is a warranted concern here.
The Campaign for Safe Cosmetics concludes that "phenoxyethanol is a relatively safe preservative in regard to chronic health effects," with two very serious exceptions: Individuals allergic to phenoxyethanol and breast-feeding infants. For those who may be allergic to phenoxyethanol, "skin exposure… has been linked to allergic reactions ranging from eczema and hives to anaphylaxis." For babies, exposure can cause "acute nervous system effects" ranging from "vomiting and diarrhea" to "difficulty waking [them], and limpness of extremities". Source link: http://www.safecosmetics.org/get-the-facts/chemicals-of-concern/phenoxyethanol
EWG's Skin Deep Cosmetics Database rates phenoxyethanol a 4 out of 10 (1 being safe, 10 being toxic), citing 'limited evidence of nervous [system] toxicity", and "classified as toxic or harmful only for products for use around the mouth; products for use on the lips." Source: https://www.ewg.org/skindeep/ingredient/704811/PHENOXYETHANOL
**(stands for Cosmetic Ingredient Review, an assessment system established by the trade organization Personal Care Products Council, or PCPC, that is supposed to regulate and enforce safety of cosmetic ingredients. From A Consumer's Dictionary of Cosmetic Ingredients, 2009)
So, I believe that phenoxyethanol has the potential to be harmful to certain individuals. If I had babies or was around them often I definitely would keep it away from them. As someone with a suppressed immune system and what feels like a different allergic reaction (to certain foods) every week, I am not stoked to take the chance that this might irritate my skin or worse. I do not think these are extremely toxic products or that they are even remotely harmful to a lot of people. Overall, I just think that there are safer alternatives to cream blush and lip color out there. If Rituel de Fille finds an alternate and cleaner preservative for their future products, though, I will be all over it.
I have learned to look more closely at labels and ingredients of products even from stores I trust. I have found a few more resources to research ingredients. I am learning that trying and writing about clean beauty products isn't as black and white or easy as I thought (and I didn't think it would be easy), and it isn't always fun. I've already spent money on more than a few products that I don't like, and it is sometimes sad to throw something out that I have loved and used for a long time to make myself feel beautiful. But this process is teaching me so much, and the more that I learn, the more that I know I can't go back to willingly or carelessly putting toxic chemicals in and on my body. I'm excited to learn more and actively take better care of myself. And I'm excited to keep sharing it all with you, even if 'you' = my mom and she is the only one reading this. Please comment with any feedback, advice, questions, info, etc. I'd love to hear from you, even if it's just to say hey! Mom, you can just text me.
Xo, Edie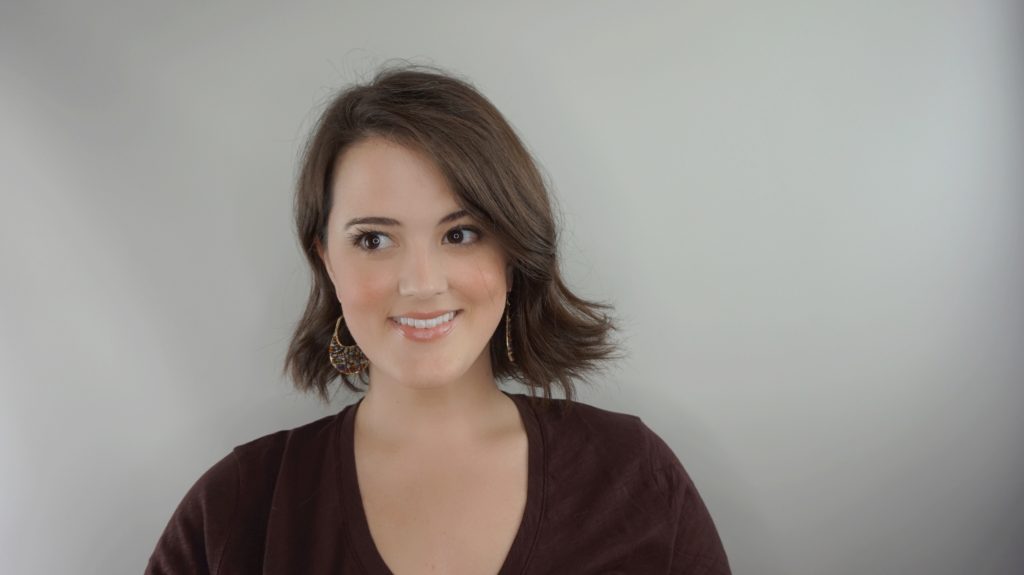 Other makeup I am wearing: Crunchi foundation in 02, *Cle de Peau concealer, Jane Iredale 'Daytime' eyeshadow palette as shadow, lower lash liner and eyebrow filler, *Armani mascara, and *Yves Saint Laurent lip gloss
*not green or clean!