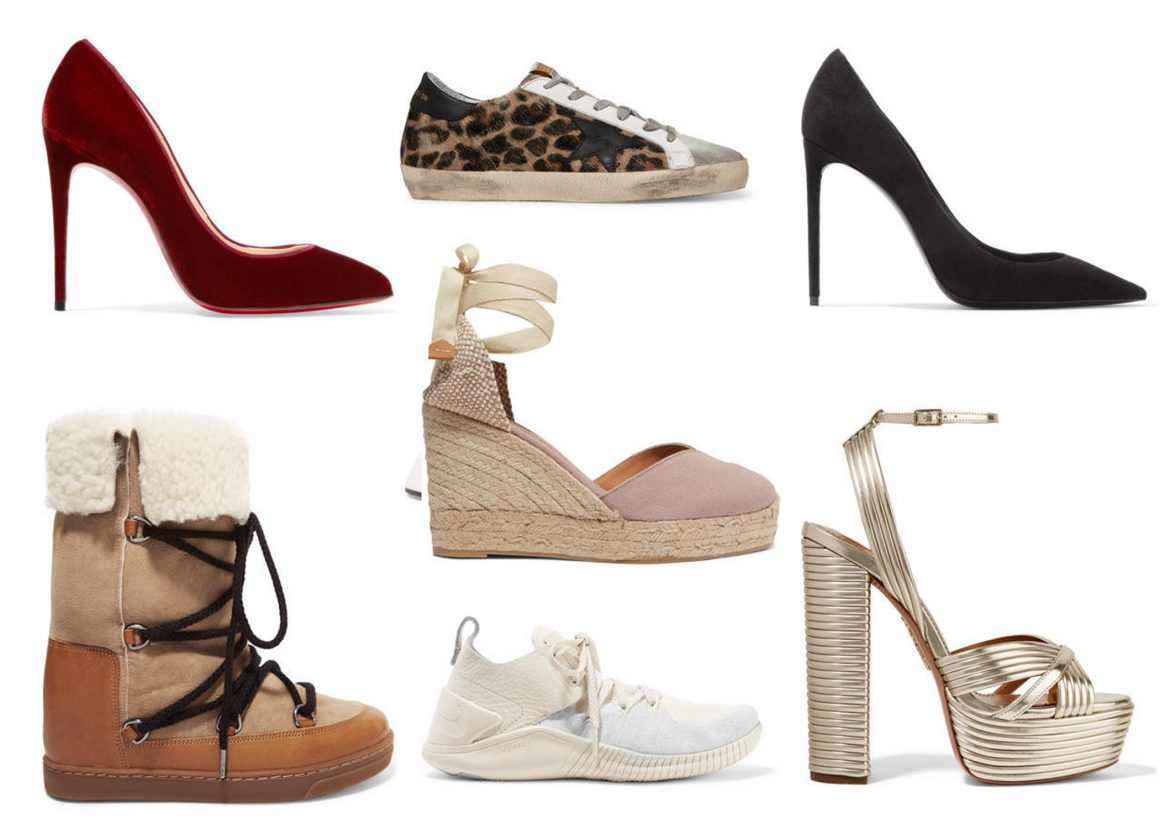 Until March 10, all shoes on Net-A-Porter are 15% off! Here are some of my $200 and under picks and don't forget the discount code below!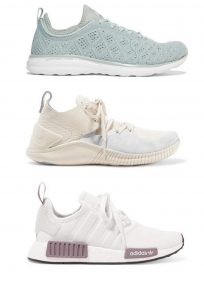 1. I'm pretty picky about sneakers and APL Tennis Shoes are extremely comfortable and good looking! They come in lots of colors, look great with athletic wear as well as jeans and I can truly walk in them all day long.
2. Nike Free TR3 Flyknit Sneakers with Leather Trim I thought these were really unique and cool. I also can never have enough neutral shoes, especially sneakers.
3. Like APL, Adidas NMD R1 Primeknit Sneakers are some of the most comfortable shoes. I have a green pair that I get compliments on every single time I wear them!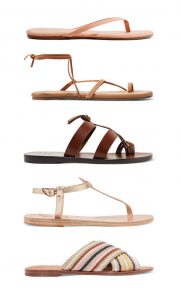 4. I've never had a pair of TKEES but they seem to be everywhere this season! I love these super simple and neutral flip flops.
5. Another pair of TKEES, these are more of a gladiator type and feature suede. They look so comfortable.
6. Another pair of neutral sandals, but with a twist—literally, a twisted toe loop and knot detail. Cute!
7. I remember when Ancient Greek Sandals launched and they were a made-to-order company that only worked in raw leather. It was so luxurious! I'm so happy this brand has become more popular and that they've incorporated more leather finishes to their shoes. These T-strap metallic sandals are adorable.
8. I've been into these wide crossed slides for a couple of years now and think they're so chic. I think this pair by Diane Von Furstenberg is cute with the stripe detail.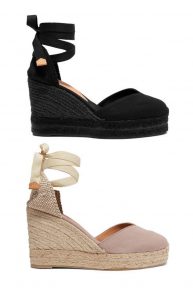 9 & 10. Espadrilles are staple late spring/summer shoes and so insanely comfortable to wear. I'm often picky about the pitch (height of wedge compared to height of platform under toes) and the rope detail, etc. I think these neutral ones are super classic and I've never seen a prettier black pair!
The sale also includes Golden Goose, Louboutin, Gucci, and literally every other shoe! Use code SHOPTSYLE15 at checkout, and let me know if you pick something up!

*Do you like sale posts with my picks like this or would you prefer that I post my wish lists/picks more on my own schedule? Obviously a sale is awesome but just trying to get a sense of what you prefer. Is there anything more or less you'd like to see form me this year? Any feedback &/or comments would be appreciated!