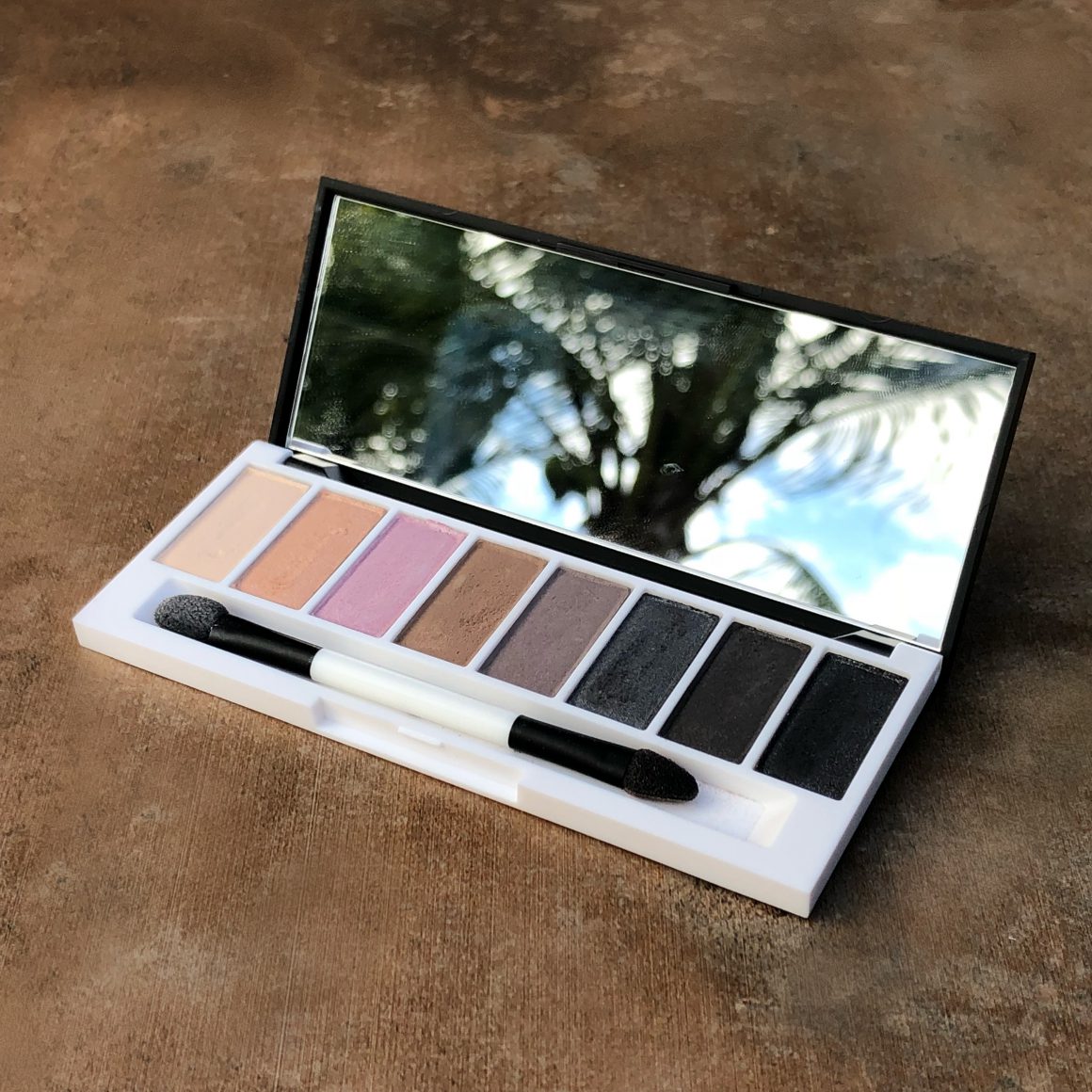 Ok, I adore Lily Lolo's ingredients, packaging, price and even the cute name! I think it's a particularly great brand for teens and younger girls; they have a great product range as well. 
If you're interested in performance and pigment though, I really don't recommend this palette. It takes a lot of work to get any color payoff, and what I did end up with wore off really quickly. The swatches in the pictures above took about five passes of really digging into the product and then layering until it showed up. The darker four shades look pretty similar in person/on the eye, which is a bit disappointing. I love a good smoky eye moment and palette, but this one just doesn't quite get it right.
When I shared about this on my insta page a few weeks ago, a couple of people who'd also tried it said they agreed. So it's definitely not just me disappointed with this one.
From the brand's product description: Vegan, Gluten-free, GMO free, fragrance free. A gentle formula with natural ingredients.
The search for the perfect smoky eye is over. This limited edition palette, 8 high-pigment, fine-textured shimmering and matte shadows, make building and blending a show-stopping, dramatic eye easy. The softer shades are great for day. It is easily blendable, and a lightweight long lasting wear. Colour can be built in light layers for a more intense look.
Bonus: I really appreciate the cool & modern shades and matte/shimmer selection here. It looks like a beautiful palette! The color payoff and formula just need work IMO.
Price: $34. Pretty affordable and I think a great price for the size and selection of shades. Again, if you have a tween/teen, are just getting started with makeup or really prefer a very light look, this might work for you!
Bottom line:

 Didn't like and won't repurchase. Natural beauty is growing so quickly though and when these formulas get an upgrade I would love to retry!  

2/5