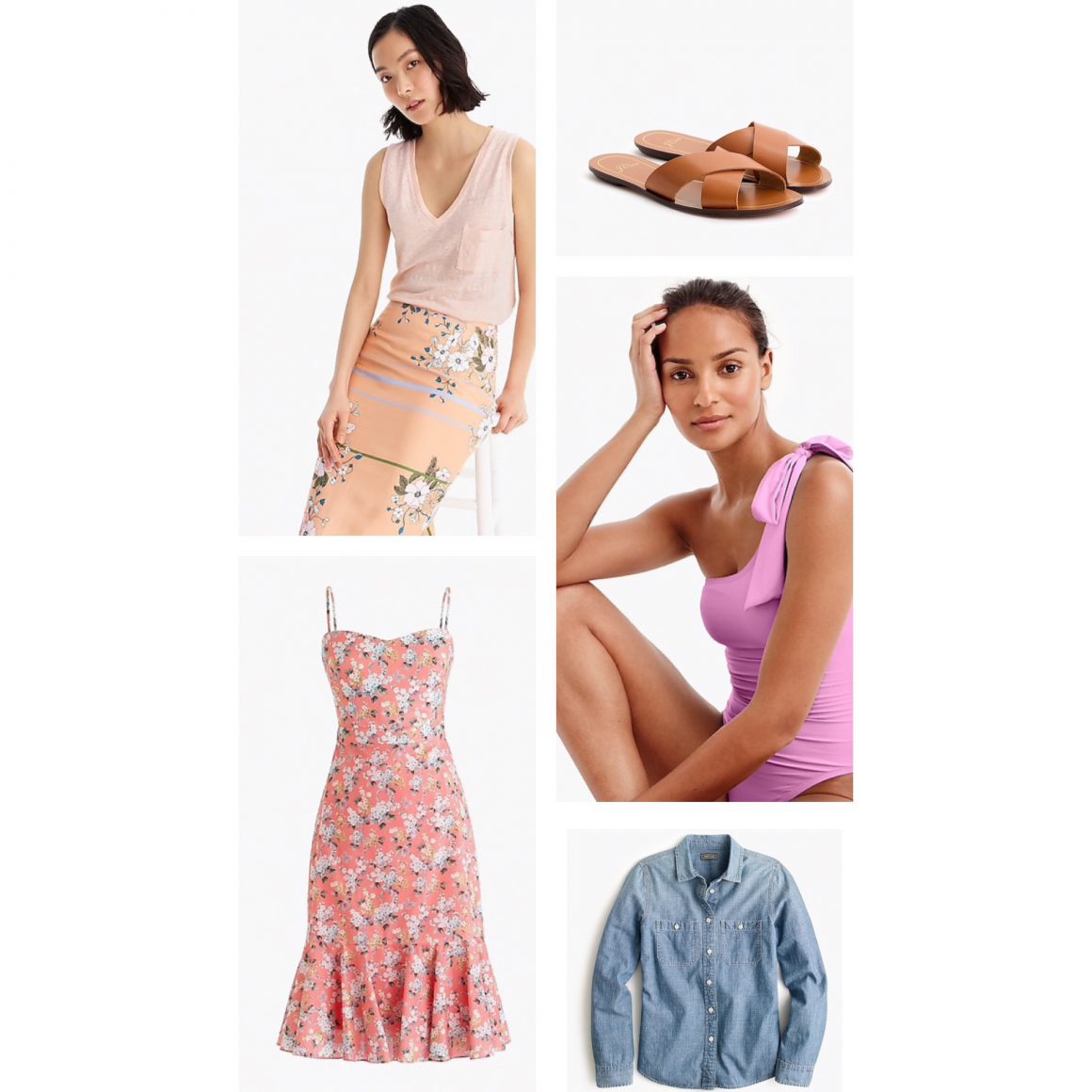 I'm already in full-on summer mode down here, so I was shopping around for some cute warm weather clothes and found a major sale at Jcrew! Up to 50% off summer styles and an additional 15% off your order! Discount code included below. I've always LOVED Jcrew swimsuits in particular because they're so flattering and in so many classic silhouettes but updated styles/colors. Here are some of my faves!
SWIM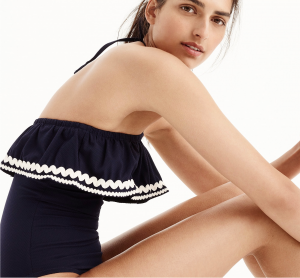 This chic and simple bandeau one piece in a luxe pique material. 50% off! $59 instead of $118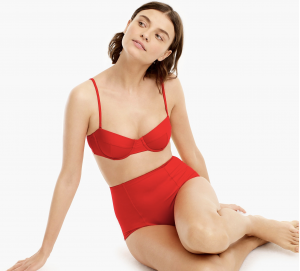 If you love a structured bikini top (great support and shaping), this is a classic one that looks modern as well! Lots of colors to choose from too. $28!!!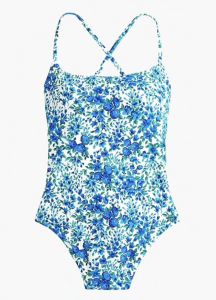 I love this pattern and the cut of this suit! And at 50% off it's a total steal! (it's only $59!!)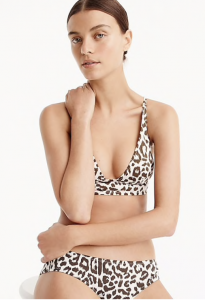 Another 50% off! Only $31 for the top. Animal prints aren't going anywhere and I think this is so chic for the beach because of the neutral tones.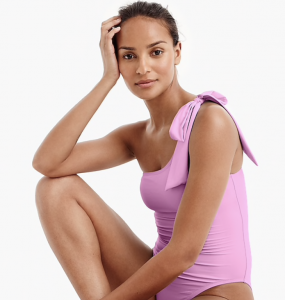 I CANNOT RESIST a one shoulder piece. How beautiful is this and especially in this color?? Normally $110 but only $55 for this sale!
There are so many more options, styles, colors on super discount so click here to browse more swim!
Clothes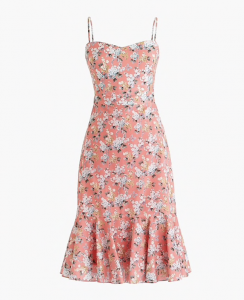 This Liberty print coral dress is so beautiful! I'm loving this midi length lately and think it's so fresh but also classic and modest. This would be so gorgeous for a spring/summer wedding or graduation, baby shower etc! Espadrilles, heels, or flip flops, this could go dressy to casual in a second. Also only $125 (was $228!).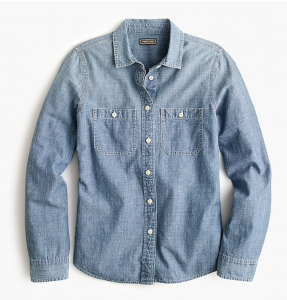 I don't know what Japanese denim is, but I'm learning that no closet is complete without a great chambray and/or denim shirt. They can often easily go "cowboy/western" depending on the finishing details and while that's also a cute look, the basics are well, more essential IMO. Jcrew does some nice tailoring and they also hold up well to additional tailoring if you want to have the perfect fit! $50 is an amazing price for this shirt that's usually about $100!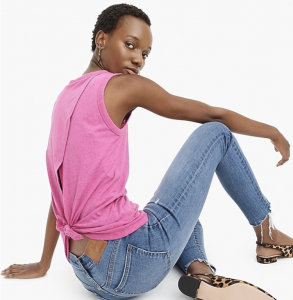 This tie-back tank top is so fresh and fun! It's a basic tank from the front and the little back detail screams summer to me. It also comes in some gorgeous colors like a lilac, gold, and light blue. $19!!!!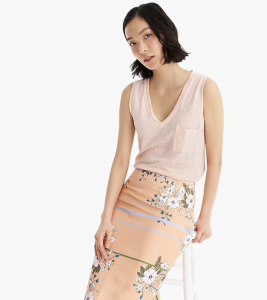 A great linen v-neck pocket tee is also a summer essential. I love how they styled it with a more polished skirt here to show how versatile it can be! I'd wear it with shorts or jeans to run errands as well. Beautiful color choices again! $25.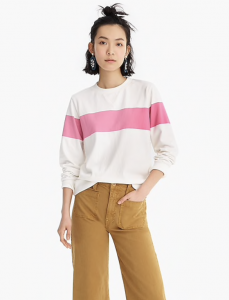 Chilly summer nights are so cozy, and no summer wardrobe is complete without stripes! I love the nautical feel of this one but it also looks young, modern, and not too "sailor-y" to me. Love the pink and white! $48.
Accessories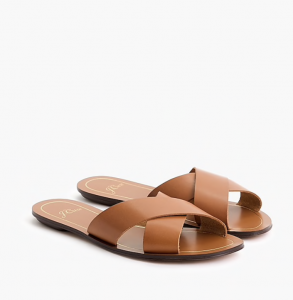 Hermes H sandals, anyone? These are so chic, simple and the price is bananas. Under $70!!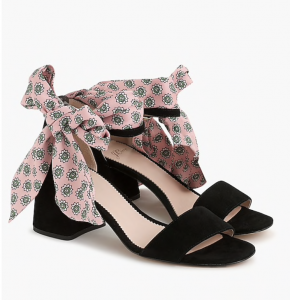 I love a fun sandal but since I rarely wear heels, it's hard for me to justify the usually pretty steep price for something unique and still good looking. These are so cute and also come in a gold metallic with polka dot bow! Previously $178 but under $100 for now.
I'm usually against wearing lots of jewelry and makeup in super hot weather and/or on vacation, but whenever I see layered necklaces styled with swimwear and summer dresses I always think it looks so beautiful! For $20.50, I would 100% support wearing this all summer long!
There are so many other options and amazing deals, so click here to check out the whole sale! Don't forget to use code HEYSUMMER for an extra discount! Happy hunting and I hope you find something you love for a great price!