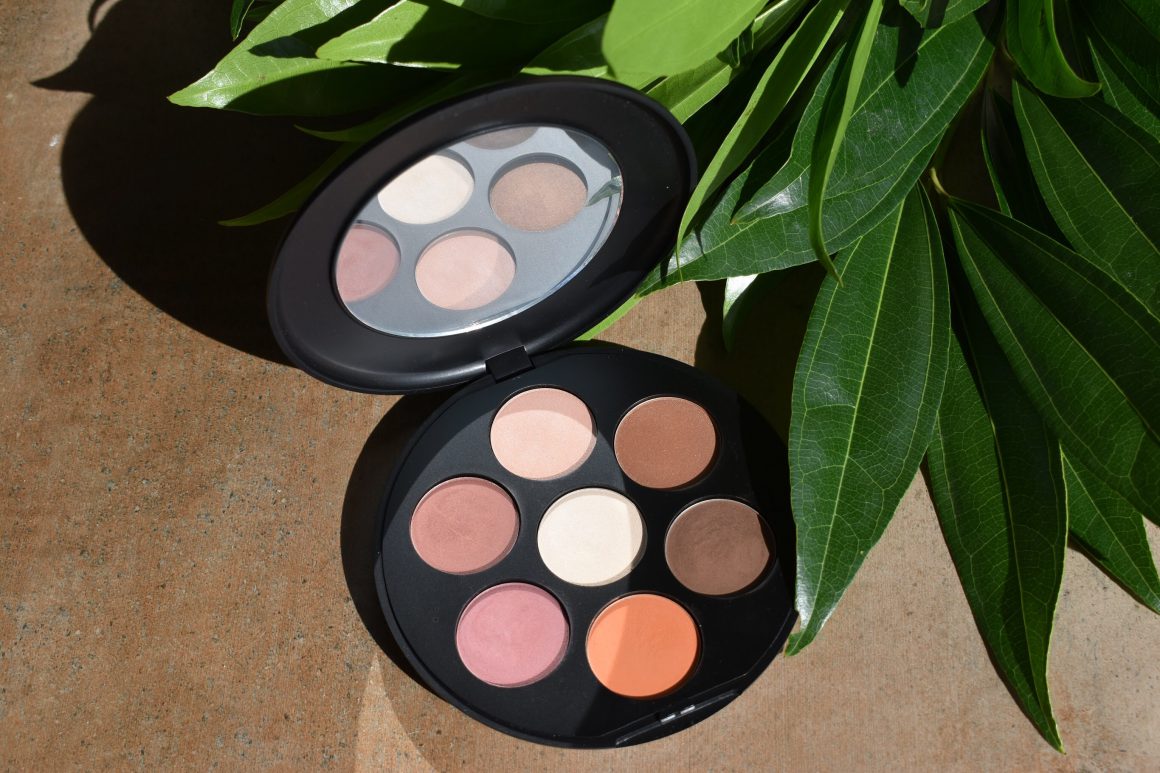 I got the Inika Organic Day to Night eyeshadow palette over the holidays, and I've been so excited to use it! I have a few neutral and brown eyeshadows in my collection already, but I was really looking forward to playing with the orange and pink shades in this one.
At first, these shadows were honestly just not my favorite formula. They're pretty chalky and sheer and they smell a bit like cinnamon. After multiple tries using the brighter shades and not seeing much color payoff, I decided to wet my brushes with Lily Lolo's Makeup Mist and that made all the difference! Sometimes you just need to play with natural formulas a bit to find out how they work best for you.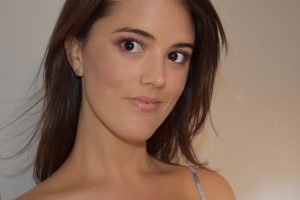 Below is how I got this look!
First, I applied Bite Beauty's Agave Lip Balm and prepped my skin with Inika's Certified Organic Pure Primer. This contains aloe vera, jojoba and apricot oils as well as hyaluronic acid which is amazing for moisturizing skin. It is so lightweight and absorbs quickly; I really feel like my makeup sits better on my skin after using it and that it helps makeup wear longer!
Next, I applied a few drops of my current go-to foundation: Gressa's Minimalist Corrective Serum Foundation. This product is so unique and my skin has been loving it lately. It's really  lightweight but offers such great coverage.  You really only need a couple of drops for your entire face and the finish is so incredibly natural looking.
After foundation, I applied Clove and Hallow concealer under my eyes and around my nose. Then, I used my new fav powder blush from Kosas in Contrachroma on my cheeks and nose. Those three steps were all I did for my skin with this look. On my moisturized (and combo-type so sometimes slightly oily) skin, the Gressa foundation settles into a dewy finish. When I want more of a matte look, I add finishing powder over it. I skipped that this time.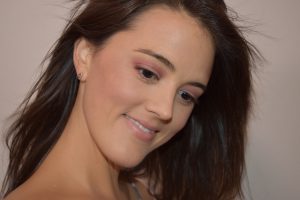 For my eyes, I used Alima Pure's eye primer first over my whole lid up to my eyebrows. This helps eyeshadow last longer and wear better without moving as much as it usually does on my hooded eyes. Next, I used Sparkle, the center color of the palette, over my entire lid again. I then thoroughly wet my brush with Lily Lolo's Makeup Mist and applied the bright fuchsia shade, Dahlia, over my mobile lid and up into and slightly above my crease. I also applied it along my lower lash line on the outer corners. I used the darker pink, Dusty Pink, on the outer corners and crease of my eyelids. Finally, I applied a bit of Pink Pearl, the top shade of the palette, to my lash line for a little added depth. I blended all of these with a clean fluffy brush using sweeping and circular motions.
I used a little bit of Ecobrow in Penelope on my brows, curled my lashes and added a couple of coats of Fitglow GoodLash + Mascara. Finally, I used my finger to apply a bit of RMS Lip2Cheek in Spell on my lips and topped it off with the tiniest bit of Fitglow Lip Color Serum in Bliss.
That's it! This was my first time using Inika's color products and like I said, I didn't love this palette at first. The powder doesn't apply very evenly and I really prefer smoother and more pigmented formulas. That being said, this palette is huge and there is so much product and a great variety of shades. If you don't mind playing around with the formula to find how it works best for you, this might be a great product to travel with and/or to use as your every day eye makeup for sure. The lightest shades could work as highlight and the pinks could probably work as blush! So overall, I think this is a pretty cute and fun palette.
What do you think about this look? I don't think I've ever worn bright pink eyeshadow like this before! What are some of your favorite unexpected makeup colors to wear? Let me know in the comments below or come find me and chat on Instagram @xo_edie!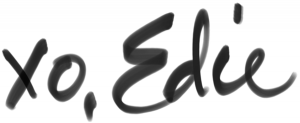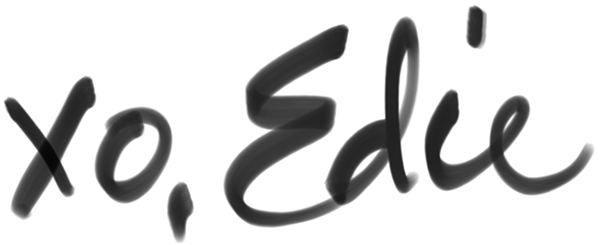 SaveSave
SaveSave
SaveSave
SaveSave
SaveSave
SaveSave
SaveSave
SaveSave
SaveSave
SaveSave
SaveSave
SaveSave
SaveSave
SaveSave