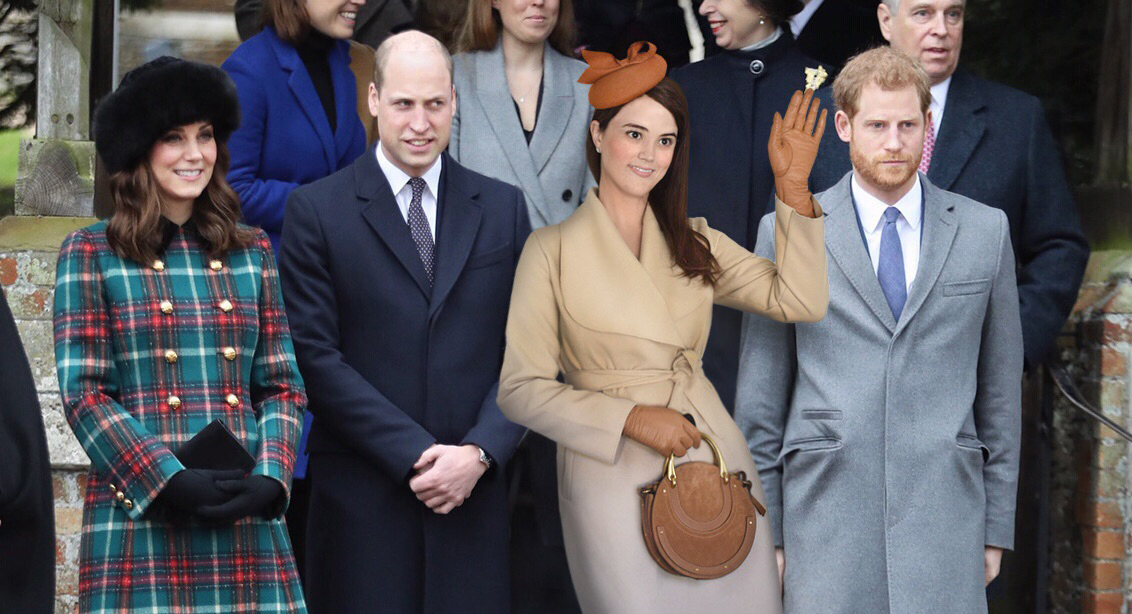 This might be my favorite Halloween costume yet! 👸🏻 I have the same Chloe bag (well, slightly different) that Megan Markle carried at Christmas last year and realized it was the perfect prop to dress up as her for Halloween. I got the gloves and hat on Etsy and the jacket was a lucky super cheap find that isn't particularly well made but served its purpose perfectly.
I had such a fun time planning and putting this together, and I also have to thank Rob for his help with the photoshop work (although I did a lot of it myself! and have been happily learning to edit my photos better lately). Ps, if you look closely, you can see the corner of the camera remote in my right hand.
The original photo (shared from Vanity Fair) is below, and while I absolutely loved her hat and considered trying to make my own swirl, I found the cutest hat shop on Etsy and the owner made one for me to match my bag. It apparently took her a couple of weeks (it has to be shaped and then set for many days) so I'm very happy I didn't attempt a DIY this time.
*I tried to get Rob into a suit and redhead wig/beard, but he "already had his own idea" this year, haha. I'll try to share his outfit on my Instagram stories later today!
Going to the pumpkin patch and getting crafty are my other favorite things this time of year (although my palm tree pumpkin is already rotten thanks to a billion degree humidity). We found this cute gourd that I thought would be perfect as a snake to hide in our walkway for kids when they come by tonight!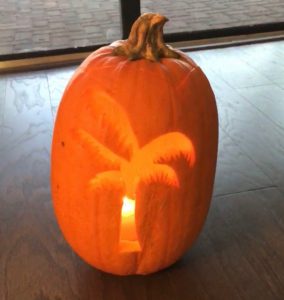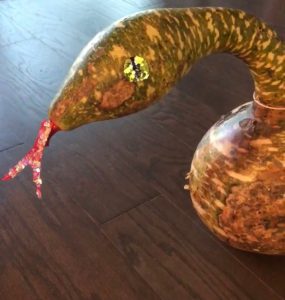 I hope you're all having a great week and get some adorable trick or treaters! Do you have any Halloween traditions or favorite activities, costumes, etc? Let me know in the comments below!