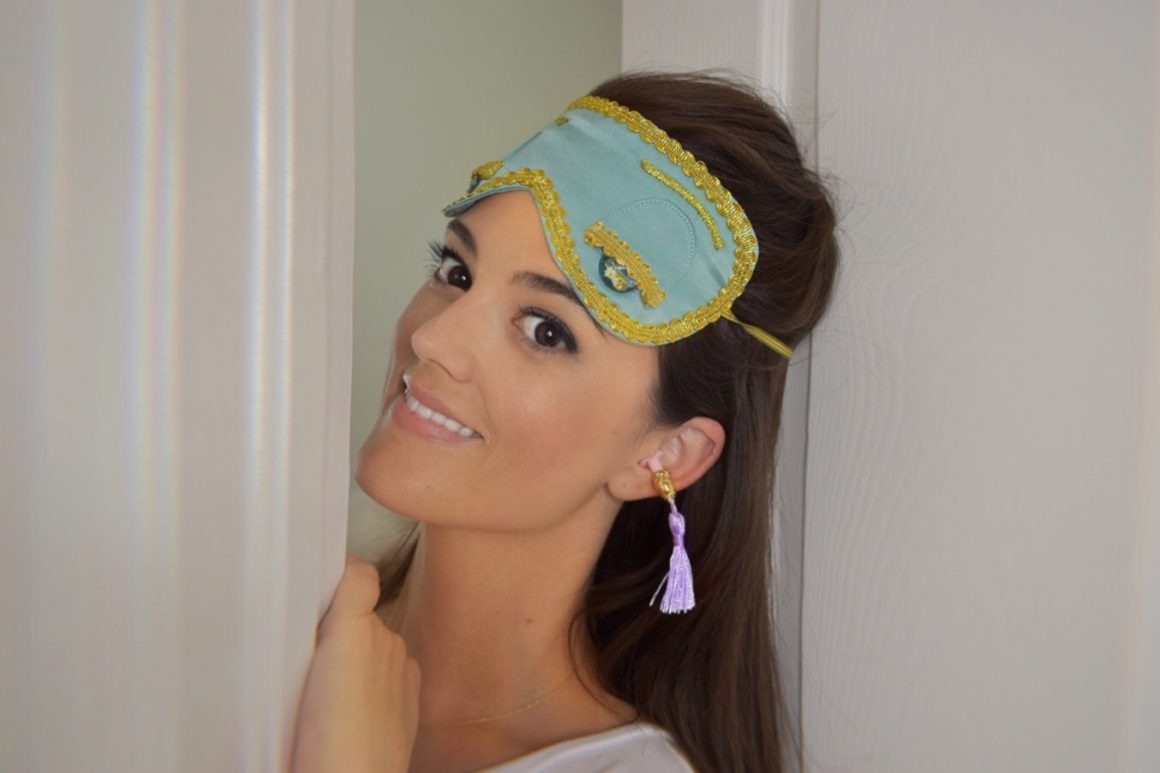 So, my big costume this year may or may not actually arrive in time for Halloween. If you know me at all, though, that just means I had to have a backup, haha! Enter this easy and adorable Holly Golightly costume.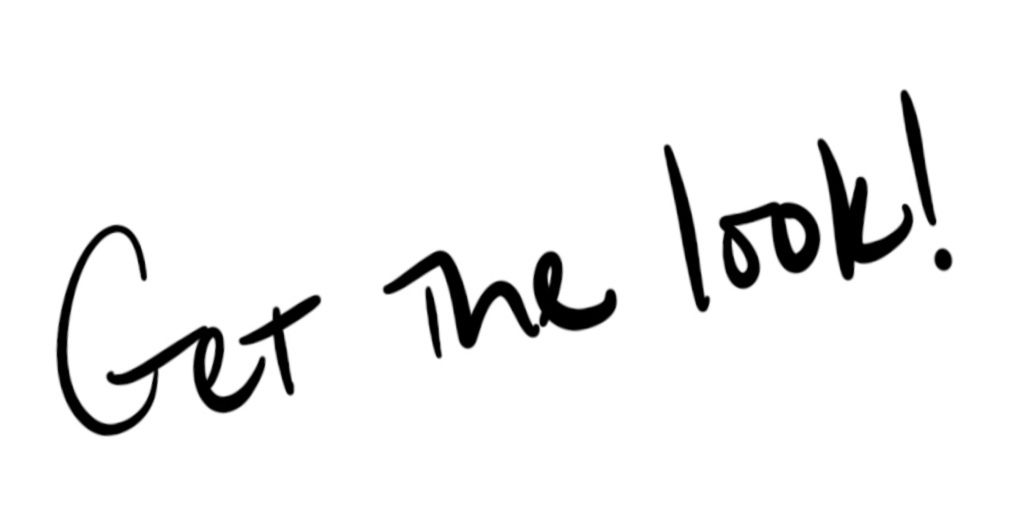 1. Audrey Hepburn/Holly Golightly definitely rocked some dramatic false lashes in the movie, but with Fitglow's new Goodlash Mascara there's no need for that extra step! (And if you're a falsies newbie like me, you end up worrying if they're drooping or falling off of your face the whole night anyway.) This mascara might be the best nontoxic formula I've found so far, and depending on how many coats you're bold enough to go for, it gives MAJOR volume.
Also, according to Fitglow's description, "The multitasking mascara/serum/conditioner enhances the look of lashes on a day-to-day basis plus provides potent vitamins and antioxidants to help lashes grow thicker, denser and fuller. Frail and brittle lashes are strengthened and protected by organic emulsion which prevents breakage and leaves lashes looking rich and full." Yes, please!
It's a pretty dry formula that doesn't flake or smudge, which is perfect for my stick-straight lashes that need some help holding a curl. This is my new go-to and an awesome clean replacement for my all-time favorite Lancôme Hypnose Waterproof mascara that was starting to irritate my eyes. No more redness and itchy eyes here!
2. I wanted to go for the same peachy flushed look from the movie, so I used Lily Lolo's matte powder blush in Just Peachy. Since Audrey has those killer cheekbones, I tried to keep the color on my upper cheeks and blended toward my ear instead of on the apples which can make my face look younger and rounder. This is a pretty "subtle" shade (aka not much color payoff), so I kind of piled it on to show up on camera.
3. Kjaer Weis Lip Tint in Dream State was the obvious choice from my current collection of lip colors, and this muted peachy nude balm-lipstick hybrid wears so nicely without even needing a lip pencil beforehand. Many tinted lip balms tend to bleed because they're so emollient, but not this one. I have noticed a bit of rough texture and almost pilling in the formula after using it a couple of times, so keep that in mind before you decide to drop $50 on a lip tint (even though it is really pretty).
4. This Kjaer Weis foundation in Paper Thin is about as full-coverage as I've found in clean beauty so far. It's super creamy and blendable but needs a pretty good moisturizer or some seriously well-prepped skin beforehand. I did a sheet mask before this look, and the foundation looked great held up beautifully all day even after I was done shooting.
5. Lily Lolo's Smoke and Mirrors Eye Palette isn't the most pigmented of formulas either, but I used the lightest two colors as base shades and highlight and the darkest four as my shadows and top/bottom liners. Nothing says Old Hollywood like a softly smudged out smoky eye and big lashes. To get the shadows to show up like I wanted them to, I wet my brush before applying the product and got a better result.
6. Finally, the simple little accessories that make the whole thing! You can get the same Holly Golightly eyemask and earplugs here, and they're surprisingly well made and look great even up close. I did trim the ear tassels at Rob's suggestion, and they look much better shorter to me. Throw on any white shirt and you're ready to go! Bonus for a glass of champagne and a cat that's willing to play along. Double bonus if you can play the ukulele.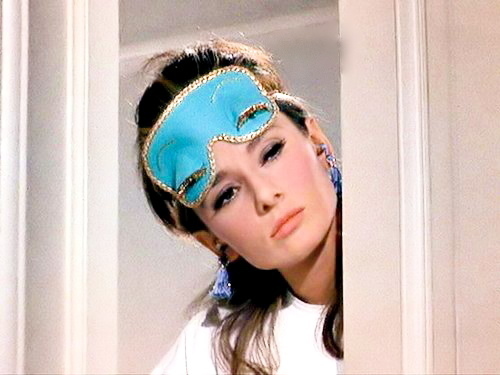 What are you doing/wearing for Halloween this year? I'm always SO excited for trick-or-treaters; we get some of the cutest kids and costumes and it's just such a fun night. I hope you have a great time with friends and family, and eat some chocolate for me!