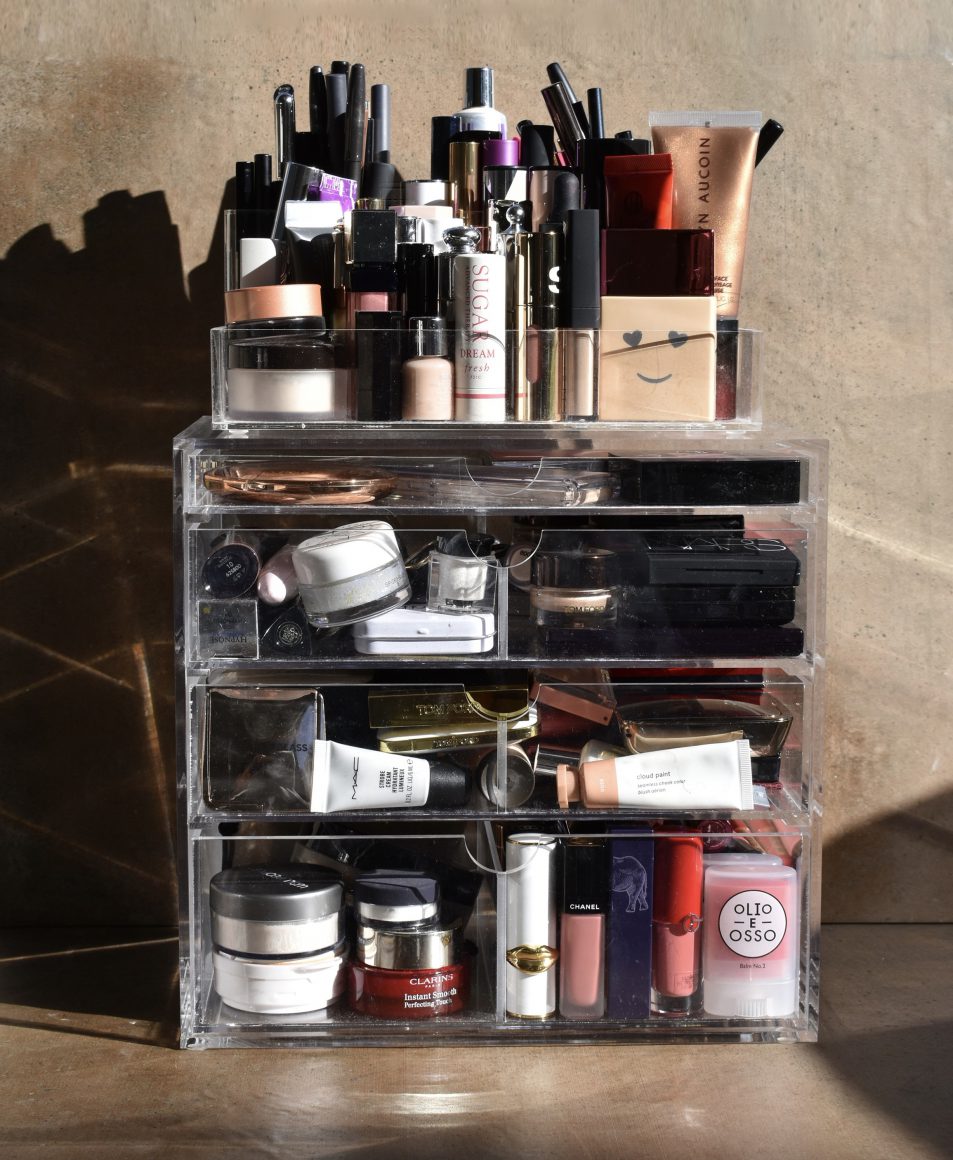 For years I was so against New Year's Resolutions because I think I took them too seriously, but I've decided to do a fun challenge this year instead. I have so much makeup that I've bought over the past few years, and since I rarely wear it day-to-day anymore, I almost never get to actually finish a product before it expires.
For at least the first six months of 2020, I'm not going to buy a single makeup product! It's not so much about limiting makeup (since I really do have so much), but more about challenging myself to not buy things that I don't need and limiting useless waste. I also want to really use more of my products so that I can give better reviews and recommendations for all of you.
Though lack of variety certainly won't be a problem for me, shopping for makeup is just so fun and something that I've regularly done since I was a teenager (so half my life now!). I think this will inspire me to be a little less impulsive and wasteful with makeup, and will also hopefully inspire some creativity and re-inspiration to play with it more and enjoy what I have.
I'm hoping that this challenge will also help me help you more, since I'm planning to use the same products constantly instead of trying new ones for now. For example, in the past, I haven't often tried wearing the same foundation for various periods of time, in lots of different situations, over a long period of time (so learning if it applies/wears differently new vs months later after consistent use), etc. My ideal goal would be to completely use up as many products as possible, but I don't know how realistic that is since I just don't do a full face everyday. I hope this experiment will help me really decide which products are stand-outs and which ones I won't need to repurchase. And of course I'll share everything here!
I'm actually going to post a makeup inventory to keep me accountable and to let you guys know everything that I have, so please let me know which products you'd like to know more about, see me use, see comparisons photos, swatches, in-depth reviews, etc.
I'm almost done cataloging everything I own, so stay tuned to see my lists (there are 5!) and quick swatches of everything. I'm also going to try and share more makeup pics and videos, so be sure to send any requests or suggestions to me here or on my Instagram.
This should be fun! Although I have already experienced a bit of FOMO since brands release so many new products this time of year. I might have to limit my exposure to certain social accounts, apps and websites (*cough* Sephora) to avoid extra temptation (and a wish list that I'm sure will be five pages long by July). Wish me luck!
Do you have any NY Resolutions this year? I'm also working on some personal goals and think this is going to be a great year for all of us!