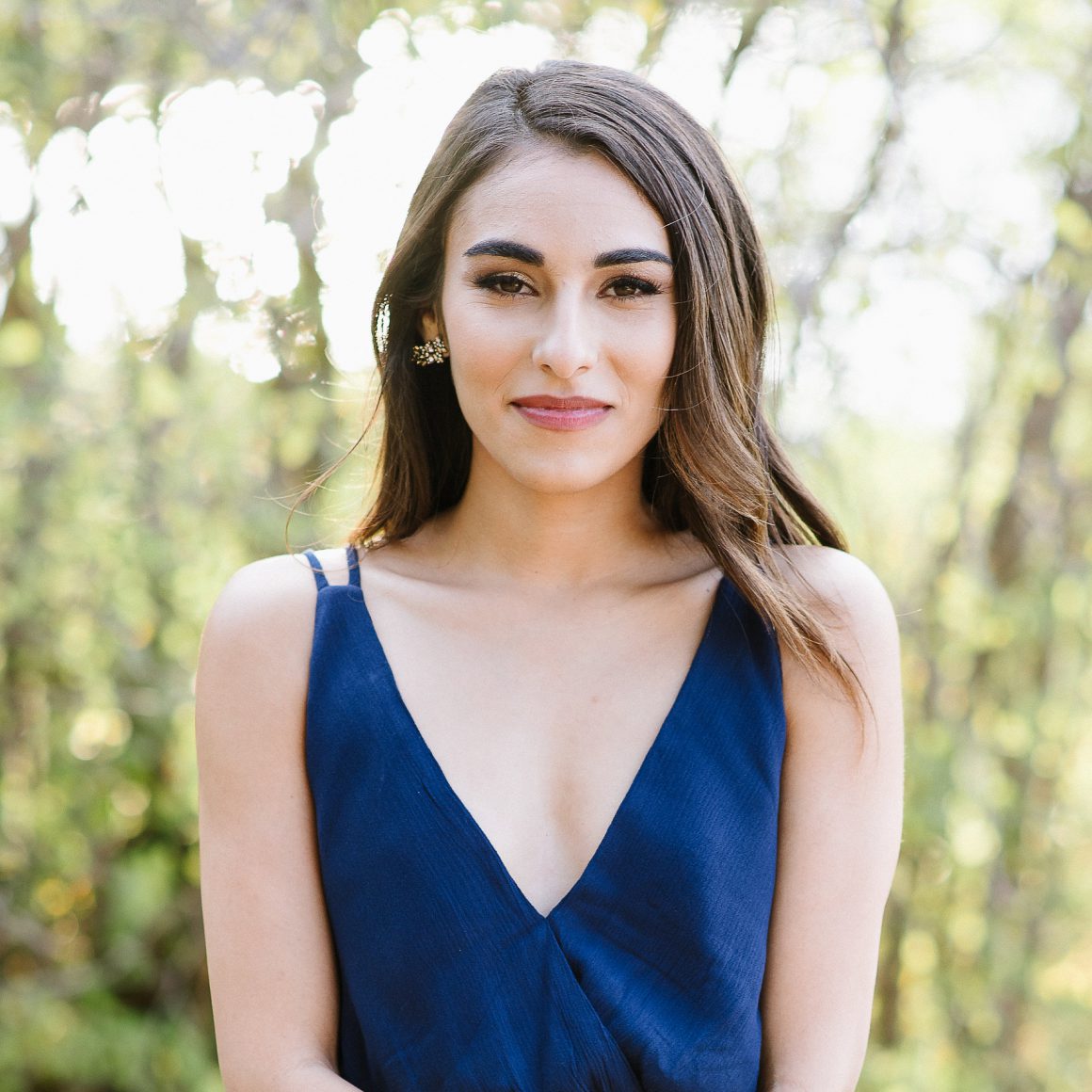 I recently met Krystina via Instagram, and we connected over our mutual interest in creating a less toxic home. I then found out that her husband is actually a craftsman and nontoxic furniture maker! See out interview below to find out what Krystina's priorities are for clean living, and some of her tips for creating a more natural home environment!
Edie: What is your blog Adorned With about and what made you want to start it?
Krystina Ham: When I reached out to a friend about acne and started asking her questions about her skincare regimen, she began telling me about a nontoxic brand that she loved and a bit about the ingredients in most personal care products. To say I was shocked and intrigued would be an understatement. I began researching, watching documentaries, and learning about ingredients in products and the laws that regulate them.  I became very passionate about the topic and began sharing with family and mostly with women in my life. They started encouraging me to create a place where they could go back and read a more condensed version of all of this research (information overload) so that they could begin to understand and put these things into practice for themselves. That's where my blog really began, as a resource for them to look back on, to find brands that I recommended, for recipes, and workouts. All because of their constant nudge! 
Adorned With means "clothed in" – clothed in health, beauty, and strength. To me, healthy living is sort of like a bar stool with 3 legs and if one of the legs is wobbly, the whole stool can't stand. If you are exercising consistently and putting great products on your body, yet eating junk food 80% of the time, your body is still going to have a hard time functioning at its best. Health, beauty, and strength are states of being that we should strive for. Now that doesn't mean perfection, it just means an ongoing progressive state of well-being. These three areas are all affected by what we put in and, on our bodies, – skincare, makeup and food, our emotional and spiritual state, what we listen to or watch, and our priority to keep our bodies strong and useful for as long as possible. 
E: What do you think the most important clean-living choices you've made are and why?
KH: My approach to making the switch to cleaner living was by prioritizing those things that I come into contact with most often. For example, the beauty products I use every single day: deodorant, cleanser, moisturizer, and foundation, our bed sheets that we sleep in for 8 hours, what we use to clean our home, and the food that our household is consuming. I could easily spend money on those things that would be great for our home like an easier way to make homemade almond milk or that air filtration device that I've been eyeing, but for our season of life, those things just don't make the cut for a real necessity. Decide what is realistic for you and your family, be patient with your body, start small and slow, and decide on your non-negotiables.
E: What are your priorities for the products that you use?
KH: For all products that I buy for the house, myself, or my husband, I start by first and foremost looking over the ingredients on the back. I check for ingredients that are known to cause toxicity, hormone disruption, are carcinogens, and most importantly FRAGRANCE that is not sourced from essential oils. I will say that most of the personal care products that we use are not organic and that's okay. I'd say affordability is the next highest priority for us. I honestly won't even purchase a sample of a product, if I don't feel comfortable with the cost of the full size, because if I fall in love with it, then I'm kind of in a tough place. I know…that sounds crazy doesn't it?! It works for me well though because I want to respect our household budget and steward our finances well! Last, I want my products that actually work well for my skin and body. I have to love something to re-purchase it and I want to see results from it as well! We had to find another pomade for my husband because it didn't have a strong enough hold, even though it is a great brand. I've switched moisturizers because I didn't feel that my face was getting what it needed. 
I want to sum this up though by saying that no matter how fantastic the products are that you're using, you need to remember that it starts from the inside out. I've been dealing with hormonal acne for a few months now and while yes there are products that I use to minimize the acne and help with scarring, the acne is there because my body is telling me that my hormones are off balance and unfortunately no skincare product will fix that. I have to start from the inside out by helping my body balance, while using amazing non-toxic products alongside that. 
E: What are 5 of your favorite tips/products/etc. you've discovered since switching to a more conscious lifestyle?
KH: Oh, wow just 5?! That's tough to narrow down because there are so many things! 
1. The most fascinating topic that I've been learning about is women's hormones and the Fertility Awareness Method of birth control. I can't recommend the book Women Code enough to every female that I know that is living! It truly teaches you about your body in a way that we've been neglected of being taught as women whose bodies are constantly going through different phases. I spent years thinking that symptoms around "that time of the month" were normal, but the truth is that they're called symptoms for a reason. They're the flashing red light that something is off! I've been able to hone in on that and take note of what changes happen in my body during each month to see where I then need to make an adjustment. It has been enlightening, shocking, and downright empowering! 
2. After watching a documentary called Pet Fooled and doing my own research we decided to gradually switch our dog off of kibble and onto raw feeding. It was something that I was nervous about at first, but I've seen her health change drastically since then and I only wish that I had known about it sooner. Some of the best information on this topic is from Dr. Karen Becker. She is where I have learned all about switching to raw and how important the details of a pet's diet really are. 
3. When it comes to food, I think diets can make eating much more complicated than it should be. I think if you can aim to eat real whole foods: meats, veggies and fruits, white and wild rice, fish, healthy fats like avocado, coconut, and olive oil, then you're doing well! In our household we have our grain free/dairy free snack foods that fall outside of that realm but not to go overboard. They fit into a balanced selection of the 20% of the entirety of what we eat throughout the week. While I don't believe in restriction, I do believe in listening to your own body with food. I've noticed that the more I pay attention, the more I realize that dairy and wheat really affect me negatively, but I also don't feel restricted by that. I've learned that I would rather feel well than continue to indulge in those things and suffer. Plus…grain free and dairy free options are so delicious now that I don't feel like I'm missing out! 
4. Green beauty and green skincare do NOT mean that you're missing out on quality! I think that there is a belief that if something is better for you than it must not work as well and that could not be further from the truth! I am so impressed by the amazing brands in clean beauty and how they've made their mark in the industry. 
Some of my absolute favorite brands that I've discovered are Salt & C and Leahlani for skincare, Inika Organic, Antonym Cosmetics, Hynt Beauty and Root Pretty, for makeup, and Innersense Beauty and Captain Blankenship for haircare. There are many more but it's too many to name! 
My favorite places to shop for green beauty are in store at Credo Beauty, online at theorganicbunny.com, thechoosychick.com, and thedetoxmarket.com.   
 5. My favorite tip would have to be: one at a time. One product at a time. When people dive in and start learning about cleaner living it can feel overwhelming for most. I like to share that you don't have to throw everything you own away and start new. Just start with one thing and as soon as that thing is about to run out, then replace it with a clean swap! This makes the whole process much easier on the bank and much less stressful on the person. 
E: What are some of your husband's priorities when creating his pieces and what input did you have on his furniture making process?
KH: Chad designs and builds fine furniture from solid wood. He sources his lumber from Urban Timber Harvest, who works in conjunction with tree service companies, cities, and developers and together they are able to harvest those trees that are already being removed and give them new life. His top priority is quality when it comes to the lumber and the build. He uses traditional joinery in his construction because wooden joints paired together maintain the natural integrity of a piece and allow it to last for generations to come. 
He gracefully allowed me to give my input into the products he uses to finish his pieces. Not only does he now provide his clients with "green" or non-toxic furniture made with the highest of standards, but most importantly, his health is not affected in the process. For almost a year now, he has been using finishing products made from non-toxic oils and zero VOC's. Just know that if you are looking for bespoke furniture that is built with these aspects in mind, it is going to come with a higher price tag due to the high cost of these non-toxic finishes. This is something that we discussed and decided was a small disadvantage, but not enough to outweigh the benefits of pieces that never need be off-gas! 
E: What are some common examples of toxins in our furniture and how can they affect us?
KH: Here are a few examples:
VOC's or Volatile Organic Compounds are toxic gases that pollute the air (hence off-gassing) and can cause liver toxicity, kidney, neurotoxicity, and cancer.

 

Formaldehyde – can be found in wood glue, wood veneering, plywood, and MDF.

 

Formaldehyde is a known carcinogen that is also linked to asthma, neurotoxicity, and developmental toxicity.

 

Flame retardant can refer to a combination of chemicals that are added to different materials to prevent or limit the spread of fire.

 

Flame retardants are a known carcinogen and can be linked to numerous health risks.

 

Toluene – Toluene is a chemical found in lacquer finishes, paints, and paint thinners. It has already been restricted from the EU yet can still be found on an ingredient list in the US. Toluene has been linked to hormone disruption and immunotoxicity.

 

Benzene – used as a solvent waxes, resins, and plastics. Benzene causes reproductive toxicity and is a known carcinogen.

 

Phthalates – can be found in carpet backing and upholstery. Phthalates have been found to be endocrine disruptors that mimic hormones and interrupt their production in both males and females.

 
E: What are some things to look for/ask about when trying to buy safer home furniture and decor?
KH: The most ideal furniture would be made from solid wood. Many store-bought pieces of furniture are made using wood veneering and/or plywood. With furniture bought from a woodworker, you always want to make sure that it hasn't been treated with flame retardants or finished with stains or sealants that contain any of these chemicals or VOC's as they can cause so many health issues when breathed in.
E: If truly nontoxic furniture isn't my taste, in budget or available near me, do you have any advice for helping lessen the toxic load of regular/conventional furniture?
KH:
One option is letting your furniture off-gas for as long as you feel necessary.

 

I've heard of people allowing pieces to sit in their garage for at least 6 months, which may not be convenient, but at least they will get rid of the majority of the VOC's.

 

If you're able to find an antique or an older piece that you want to re-finish, it most likely would be done off-gassing by now (unless it was recently re-done). This would allow you to sand it down and seal it with a natural oil finish or non-toxic paint. Also, the advantage to older furniture or antique pieces is that because they were built decades ago, they were made with solid wood and techniques that make durable.

 

If you're purchasing from a woodworker, just ask what they are using and if they would be willing to buy something different for your pieces.
One last option that I have heard about from a Green builder is a product called Safecoat Safe Seal. This is a water-based sealer that works on particleboard, plywood, processed wood, and even porous concreate to help reduce toxic off-gassing. I have not personally used this product, but I would be very curious to hear how it works!

 
E: What are some of your other interests?
KH: I love fitness! It's the one aspect that is harder to visually show on Instagram and my blog, but it is another one of my passions. Muscle is so underestimated in all of the ways that it benefits our day to day functions and the part it plays in our health! I could talk about muscle for hours and will be writing a blog post about it very soon 😉 
I also am a huge animal lover…maybe to a fault, who knows? I take my Cavalier King Charles Spaniel almost everywhere that the world will allow: trips, restaurant patios, my in-laws home. My parents would joke and tell you that she is my best friend and comfort dog, but I won't deny it. 
My husband and I also really love to travel. I think that if we could take a year off and ski in the mountains of Colorado, visit friends and hike the PNW, and then hit up the beaches of Hawaii, we would be living the dream. Although, we both enjoy being around family too much to be gone for that long! 
E: What are some dreams and goals you have for yourself?
KH: My husband and I have this dream of living on a decent sized piece of land here in Texas, in a home that he built and together we designed, with some chickens out back, maybe a horse or two, a woodshop and lumber yard for him, and a metal building outfitted into a gym. My dream would be to train people in that gym, while helping him build his business, and raising a family together. We've even talked about one day opening up a small café that serves adaptogenic drinks, almond milk matcha lattes, and dairy/gluten free goodies for those that are looking for  options that fit a more refined diet similar to a café that would be found in California.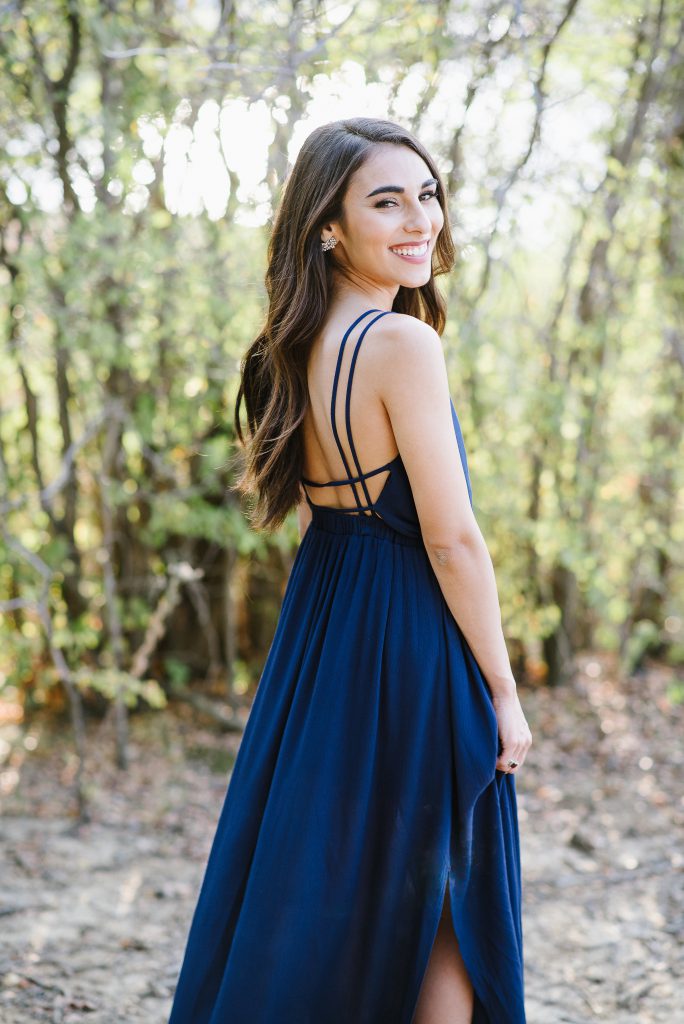 Krystina is a 26-year-old, Believer, living in Grapevine, TX with her husband and Cavalier pup. 
She
 studied Business Management at the University of Oklahoma and works at Gateway Church in Southlake, TX. She's currently in the process of obtaining her certification for CSCS – Certified Strength and Conditioning Specialist. For more from Krystina, visit her blog,
Adorned With
, and find her on
Instagram
!
To see some of Chad's beautiful designs and even purchase some of his work, visit his website here!
I loved getting to chat with Krystina and hope you enjoyed our interview as well!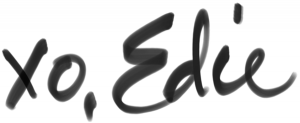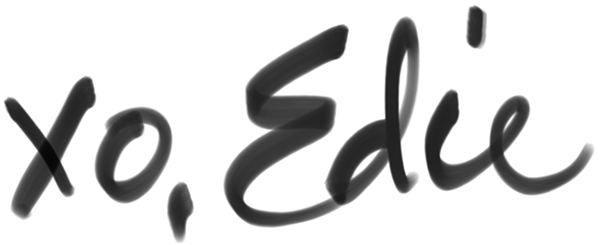 SaveSave
SaveSave
SaveSave