Hey guys! Today's toxic chemical(s) are the butylated compounds BHA and BHT. Butylated compounds are found in all of the products pictured below.
BHA (butylated hydroxyanisole) is a preservative, antioxidant and fragrance ingredient used in personal care products.

The U.S. National Toxicology Program, a part of the National Institutes of Health, classifies BHA as "reasonably anticipated to be a human carcinogen" based on evidence of carcinogenicity in experimental animals (source). The State of California lists it as a carcinogen (source).
The European Commission on Endocrine Disruption has determined that there is strong evidence that BHA is a human endocrine disruptor (source).
Environment Canada Domestic Substance List has classified BHA as a high human health priority (source).
BHT (butylated hydroxytoluene) is a toluene-based chemical also used as an antioxidant, fragrance masking ingredient and preservative in food and personal care products (toluene is an ingredient in paint thinners and other glues/solvents and has potential to cause severe neurological damage). BHT is also used to make rubber, embalming fluid, and as an additive in hydraulic fluids and jet fuel (source).

It is a known skin, eye, and lung irritant and there is strong evidence linking it to organ, skin, and immune toxicity (source).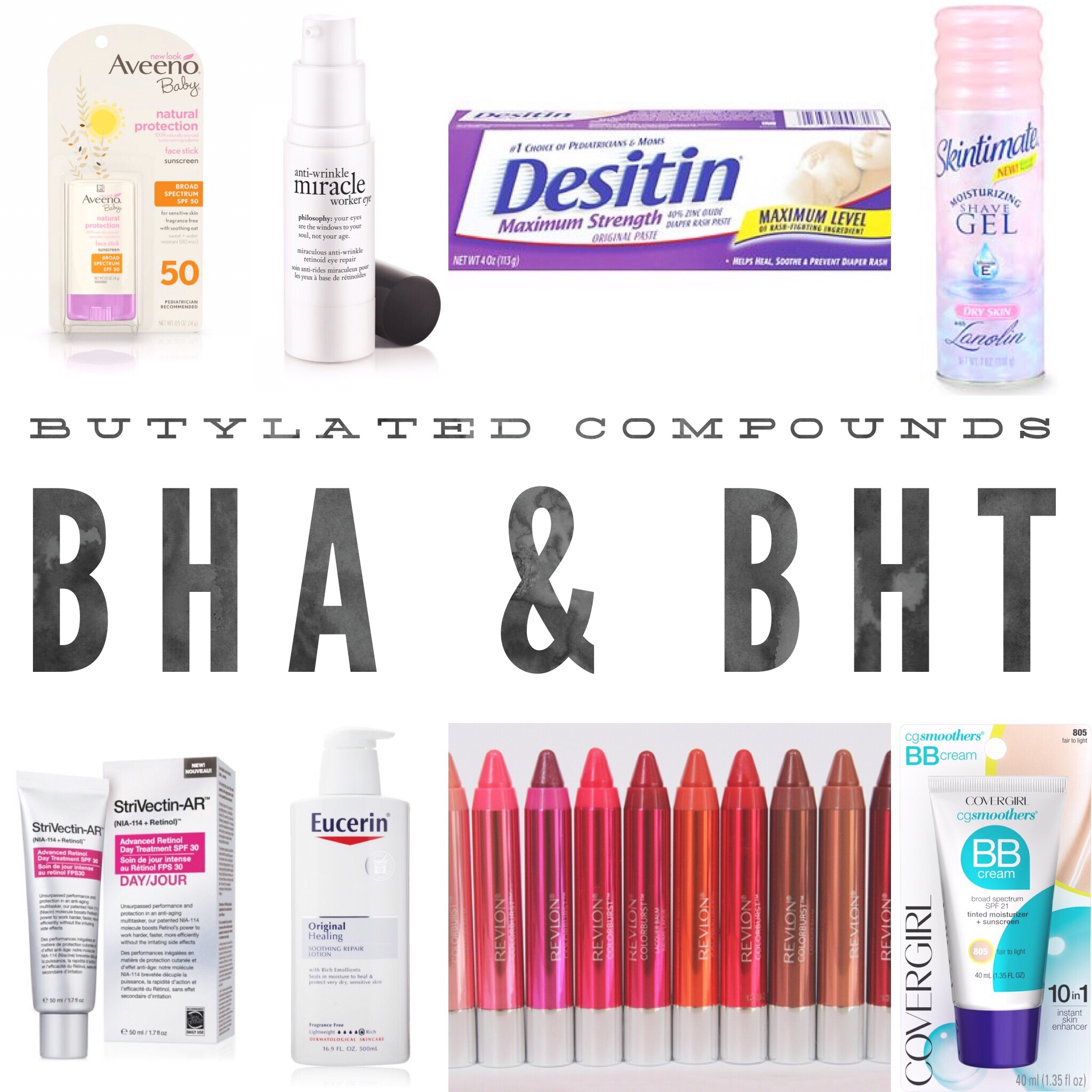 Products that commonly contain these ingredients: lip products, hair products, makeup/sunscreen, antiperspirant/deodorants, fragrances (not just perfumes, any product with "fragrance" (or aroma, scent, flavor) listed as an ingredient
What to look for on the label: BHA or BHT
Health Concerns: Cancer, endocrine disruption, organ system toxicity, developmental and reproductive toxicity, irritation and more
Regulations: BHT is forbidden as food additive in Japan (since 1958), Romania, Sweden, and Australia (source). Health Canada classifies BHA as a "high human health priority" on the basis of carcinogenicity and BHT as a "moderate human health priority". EU regulations prohibit the use of BHA as fragrance ingredient in cosmetics. The State of California requires warning labels on products containing BHA notifying consumers that this ingredient may cause cancer (source).
Format and info adapted from Campaign for Safe Cosmetics website.
I absolutely will not use any products that list BHA and/or BHT on their labels.
Here are some safer suggestions for the products pictured above!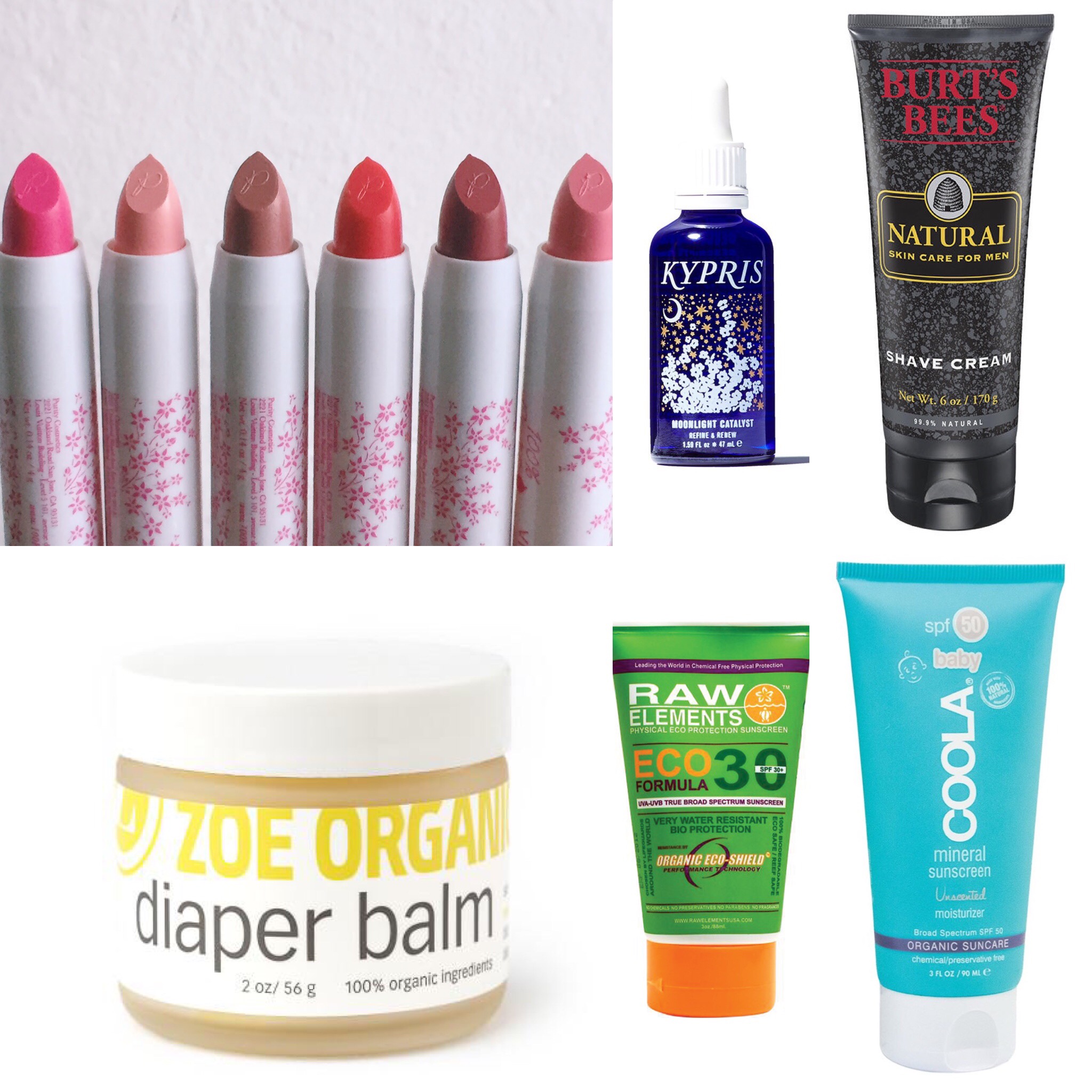 As always, feel free to comment or contact me with any questions, suggestions, recommendations or advice!
Xo, Edie