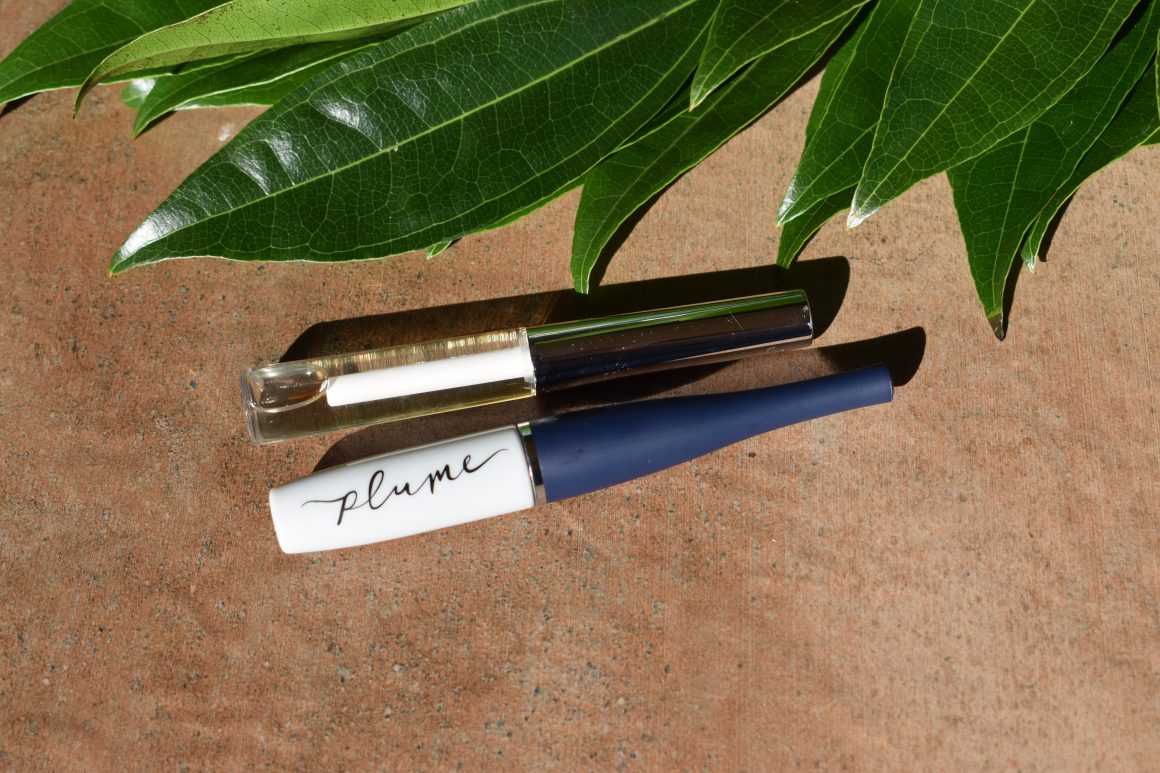 Ok, the experiment is on!
This Black Friday I finally bought Plume, clean beauty's most popular and raved about eyelash/eyebrow serum. I used Latisse (a prescription eyelash growth serum) before my wedding last year, and feel in love with how long and full my eyelashes and brows were after using it. Unfortunately, Latisse also has many potential side effects—from irritation to lid and eye discoloration to changes in vision. I began having some blotchy vision after using it for a couple of months and stopped immediately after that began. Thankfully my vision returned to normal, and eventually my brows and lashes returned to normal as well.
I have dark eyes and hair, and I've never been disappointed by or unhappy with my natural features. I do have very straight eyelashes that almost point down, but that's usually pretty easily addressed with an eyelash curler and some mascara. As I've struggled with my thyroid and hormone levels lately, though, I've experienced some hair loss and thinning of my lashes and brows. I began looking for safer and less toxic alternatives to Latisse, and I saw almost every other clean beauty blogger raving about Plume. At a retail price of $95, though, I was hesitant to buy. Black Friday finally rolled around and with it a rare discount, so I decided to take the plunge and give it a try!
You can check out Plume's full website with tips, study claims, reviews and directions here. According to the brand, their formula is free from toxic ingredients of any kind, including gluten, parabens, phthalates, hormones, artificial fragrances & dyes. Here's a full list of ingredients for Plume's Lash & Brow Enhancing Serum:
Organic Aloe Barbadensis Leaf Juice, Organic Ricinus Communis (Castor) Seed Oil, Tussilago Farfara (Coltsfoot) Flower Extract, Achillea Millefolium (Yarrow) Extract, Cinchona Succirubra Bark Extract, Water, Tocopheryl Acetate (Vitamin E), Glycerin, Honey Extract, Prunus Amygdalus (Sweet Almond) Oil, Sucrose Laurate, Sodium Stearoyl Lactylate, Nasturtium Officinale (Watercress) Extract, Tropaeolium Majus (Indian Cress) Extract, Xanthan Gum, Coleus Forskohlii Root Oil, Carya Ovata (Hickory) Bark Extract
This list includes so many nourishing and moisturizing ingredients that are sure to benefit the health of your eyebrows and lashes regardless of how effectively or dramatically it actually encourages growth. (And it should be noted that results will absolutely vary depending on your hair type, age, possible sensitivities to ingredients, and more. The company advertises a generous satisfaction guarantee and offers replacements or refunds to those who might not be happy with their results, though).
At its current price point, Plume sits at the very top of clean beauty's long list of luxury products—and therefore is not the most practical or accessible product to everyone who might be interested in using it. I'm definitely no stranger to occasionally splurging on little luxuries, but this still felt pretty expensive for what it is and how much product you actually get (0.3 ounces). When I shared these thoughts with friends and followers on Instagram, a few suggested that using plain castor oil might offer similar benefits for a fraction of the price. You'll notice that Plume includes castor oil, and its placement second on the ingredient list suggests that it's used in higher concentration. So the question is, do Plume's additional ingredients add significant enough value and effectiveness over plain castor oil to justify the difference in price?
Well, I've decided to do an experiment for you using Plume on one side of my face and castor oil on the other
I picked up a 1 ounce bottle of USDA certified organic 100% pure Castor Oil on Amazon, and the price including a little kit with 4 plastic funnels and applicators was about $20 total. I'm going to apply both at the same time, with the same frequency and try to use the same amount each time. My results and experiences will obviously be personal and specific to my many different qualities (age, hair growth cycle, hormones, etc.), and I'm not interested in telling you that one product is definitively or conclusively better than the other. I really just think this will be a fun test, and I'm also hoping to see some results with the length and quality of my lashes from either/both serums.
*Disclaimer: I am going to keep tweezing and shaping my eyebrows, because I have a lot of little hairs that grow in randomly and outside of my desired eyebrow shape. For evaluation and comparison, I'll mostly be looking at the sparser areas of my inner eyebrows and arches.
Here are the products I'm using: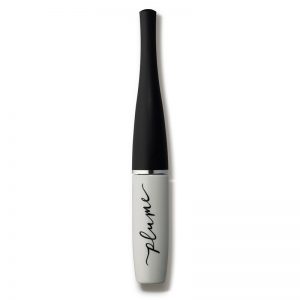 Plume Lash and Brow Enhancing Serum ($95) from The Detox Market
USDA Organic Castor Oil ($11.95) & Empty Mascara Tube Set ($9.99) from Amazon
You can follow along with the progress pics I'll post and update below!
BEFORE
Here are my bare eyelashes and eyebrows having not used any growth or enhancing serum since 2016:
2 WEEKS
It's officially been two weeks since I began my experiment! I haven't noticed any dramatic results yet but am definitely seeing some growth happening. You'll notice in the pictures above that my lashes look a tiny bit thicker already and my brows have fewer sparse spots as well (notice the inner corners of brows in the last set of pictures and the arches/outer thirds in the first set).
THOUGHTS SO FAR: 
As I've mentioned before, Plume has a much thinner consistency than the pure castor oil, which is a very thick and almost sticky texture. I tweezed my eyebrows at the same time (obvi) about a week ago, and you can see on the castor oil side that I'm already having some stray hairs growing back. I think that's probably because the castor oil kind of sticks to my face a little better than the Plume which seems to dry/absorb pretty quickly.
Speaking of the textures, I'm a little worried about the castor oil possibly contributing to those little firm bumps that can form on/around eyelids. No issue with that so far, though they can take a while to form (and forever to go away, so I hope they don't appear!).  It's nice that Plume dries quickly but I have noticed that side has a little more crusting in the inner corner in the morning.
When I was wearing mascara over the weekend, I noticed that my eyelashes on the Plume side were already starting to touch my glasses when I wore them!
 I haven't had ANY issues with irritation, discomfort, sensitivity, etc. with either product so far.
And finally, FYI: I'm learning that it's pretty hard to take before/after pictures that are weeks apart, haha! I use a tripod and remote for all of my self-portraits and had to take a million pictures to get ones that looked similar to my before shots. So I'm sorry if the lighting and positioning isn't always a perfect match, but I think these look pretty good! I hope to be able to keep getting some good shots for you guys for better before/afters as I keep going.
4 WEEKS
Four weeks in! After looking at the first two before/afters, I was honestly a little discouraged–but then I looked at the last set (looking up) and can definitely see a difference! My lashes are absolutely longer and thicker on both eyes. I've got to say that the outer part of my upper lashes on the Plume side is definitely filling in well. The castor oil side looks really good also; I'm happy that Rob's prediction of there being a big difference between the two isn't coming true, haha.
THOUGHTS AT WEEK 4:
My lashes of both eyes definitely feel and look a lot longer in person and they are noticeably longer when I wear mascara (yay!)
I think my thoughts about the stickiness of castor oil at week 2 are pretty accurate. It's so sticky that it really stays on the brows well and I've seen some kind of crazy rogue brow hairs that have gotten super long on that side of my face. If you're interested in a brow serum specifically, I'd recommend the plain castor oil so far! (remember that it only enhances your natural growth patterns and cycles; it won't grow hair where you've never had any before. But if you've over plucked or are just looking for more length and thickness, this stuff works!)
When rubbing my eyes to remove makeup, I'm noticing more lash fallout on both eyes since using both serums. I don't know why–maybe more lashes means more fallout? But it makes no difference in how many lashes look or feel and I'm still seeing longer and thicker growth overall. I've seen reviews of castor oil and lash serums that claim that it made someone's lashes "fall out", and I think they're just experiencing this.*
*(Of course everyone's experience with these products will differ, and it could be possible to have an allergy or other adverse reaction to almost any ingredient. But I highly doubt either of these products would actually cause a loss of lashes.)
I've still got what feels like a lot of Plume left in the tube, so stick with me! I'll keep you updated and should see even more difference the longer that I use these.
I'll keep updating this post with pictures and my thoughts every few weeks, and I plan to continue my experiment until I reach the end of my Plume serum. Stay tuned, and feel free to leave any comments or questions below or find me on Instagram (@xo_edie)!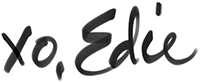 SaveSaveSaveSave
SaveSave
SaveSave
SaveSave