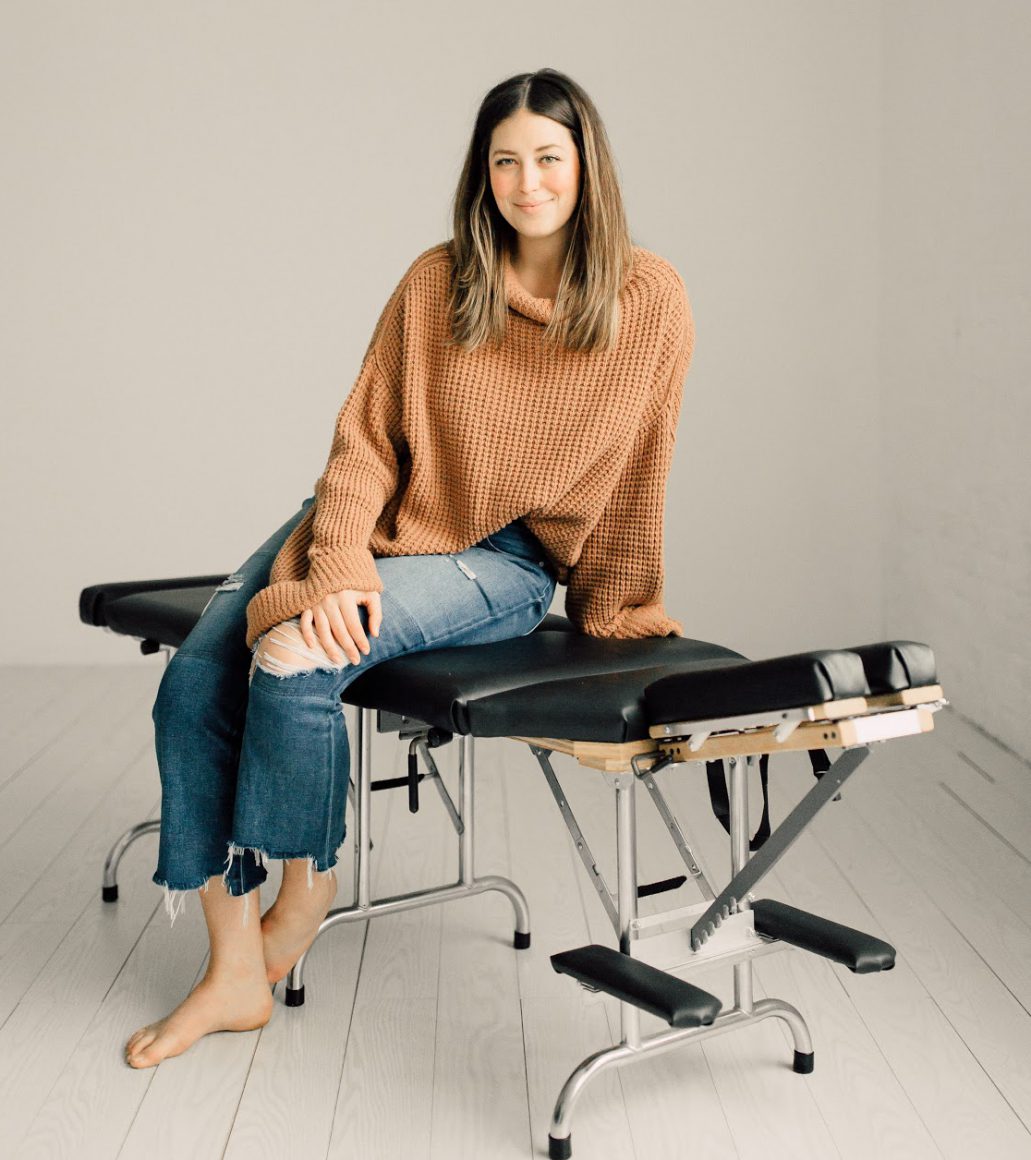 I met Courtney a few months ago via Instagram and was immediately drawn to her openness and big beautiful smile! Being from Louisiana, I can always find my Texas girls in a crowd and Courtney definitely embodies that warm and friendly southern charm. I quickly learned that she is also so passionate about her interests and is incredibly kind and helpful to everyone around her. Even with everything she has on her plate—her upcoming graduation from chiropractic school, starting a new job, balancing her other passions of clean living and her holistic skincare brand Pure + Radiant, and somehow even finding the time and emotional strength to foster the occasional Great Dane—Courtney is always there for her readers, friends, and followers. She has personally helped me look for a chiropractor in my area, answered many of my questions, and always has sweet and supportive words to say whenever we connect. Keep reading for a Q&A on all things chiropractic with the very soon-to-be Dr. Kahla. We discuss everything from the *many* benefits of chiropractic care to what to look for in a chiropractor to what makes the popping sound during adjustments!
EDIE: What is a chiropractor?
COURTNEY KAHLA: A chiropractor works with the nervous system via gentle spinal adjustments. All the systems of the body — circulatory, digestive, eliminatory, hormonal, glandular, immunological, muscular, reproductive, respiratory, and skeletal — depend on the optimal function of the nervous system.
The purpose of chiropractic care is not for the treatment of conditions or disease; rather, it is the restoration of normal body function. We reduce stress related interference to the nervous system, thereby enhancing overall body function.
Our conventional healthcare system is mechanistic in that it views the body broken down into its distinct mechanical parts and there's a specialist responsible for caring for each individual system. A healing model based on vitalism, however, believes that the body is a dynamic, ever-changing organism, continuously changing and adapting to its needs and desires. Vitalism also assumes that there is an intelligence and order within the organism that is designed to heal the body, and every system in the body coordinates functions with each other system.
Chiropractic is designed on the concept of vitalism. It is believed that the body has an Innate Intelligence to healing, and disease occurs when the body's natural ability to adapt to life's forces (stress, environmental toxins, traumatic events) is interrupted. The thing that disrupts this communication pathway is called a subluxation, which is a mechanical dysfunction of the vertebrae that interferes with the normal function of the nervous system. By removing subluxations through a very safe, specific, and controlled force applied to a joint, the interference is removed and the body's nervous system is able to function fully and properly. In essence, with chiropractic, true healing is coming from within the body rather than from the chiropractor's adjustment. Overall, conventional medicine is based on an outside-in approach where healing comes from something being added to the body, such as medicine or surgery, while chiropractic is based on an inside-out approach where healing occurs when the body's own healing powers are activated.
E: What made you want to become a chiropractor?
CK: I firmly believe that chiropractic found me and by that, I mean that God called me to become a chiropractor. From the time I was a child, I had a firm belief that the body was self-healing and self-regulating. This was expressed in various ways growing up but one of my most annoying habits was that I refused to pop my pimples. I knew that my body would extract the zit and heal itself! This drove my mother crazy!
I am a chiropractor to my core. The entire philosophy of chiropractic, explained above, also explains me. I was always known as the "weird healthy one" within my circles of friends because I had the skincare products made from fruits and vegetables and was putting egg yolks and other oils in my hair. My parents lovingly call me their granola child. In college, I was playing collegiate volleyball and studying business because my father is a very inspirational businessman. After a career-ending shoulder injury that led to a transfer to Abilene Christian University, I realized that I didn't want to sit at a desk and wear pencil skirts all day. At this time, I was already working at the Student Recreation and Wellness Center on campus while personal training a few of my friends, so they encouraged me to pursue kinesiology as a major. I had no idea that you could major in health!
It was through this program that I got connected with a local chiropractor who had just graduated from Parker University (where I will be graduating from in less than a month) and she needed a chiropractic assistant to help her open her new practice. I started her practice with her and she ultimately taught me what chiropractic philosophy is. I remember thinking, "Wait, you're explaining chiropractic philosophy? No, you're explaining me. This is also my philosophy!"
I changed my major from health promotion to pre-chiropractic, which wasn't even a path but my advisor allowed me to modify my schedule so I didn't have to take any unnecessary credits. I got accepted into chiropractic school at Parker University at the beginning of my senior year of college and started my first trimester (out of ten) in September of 2014.
Thank goodness for Jesus and his sacrifice to wash away my sins because I made a lot of mistakes growing up. I was and always will be far from perfect. I had a really ugly streak during my senior year of high school that went into my freshman year of college and while I often wish I had never gone down that destructive path, I am forever grateful for those experiences and life lessons because they brought me to where I am today. I am honored that God allows me to serve his people in this capacity. Your job is simply your vessel to carry out your calling so my mission always will be to serve as many people to bring glory to God.
E: What is your chiropractic specialty?
CK: I specialize in pediatric and prenatal chiropractic care! I have taken additional classes and certifications, such as Webster Technique, through the International Chiropractic Pediatric Association (ICPA) which allows me to serve this population with gentle and specific chiropractic care. People often ask me if they can come see me even if they aren't pregnant and the answer is yes! I serve people of all ages and from all walks of life.
E: I used to think chiropractic care was just about the spine and only for people with spinal injuries. But you've adjusted babies! Who is chiropractic care for and is there anyone who shouldn't see a chiropractor?
CK: My mission on social media is CHIROPRACTIC CARE FOR THE WORLD!!! I love when people ask for chiropractic referrals and then tell me about their experiences. I love when people love their chiropractors! I absolutely believe that everyone should be under chiropractic care. Regardless of the choices you make, the chiropractic approach will improve your inherent ability to function. Doesn't it make sense to have your body functioning at an optimal level for healing no matter how (or if) you choose to treat various symptoms?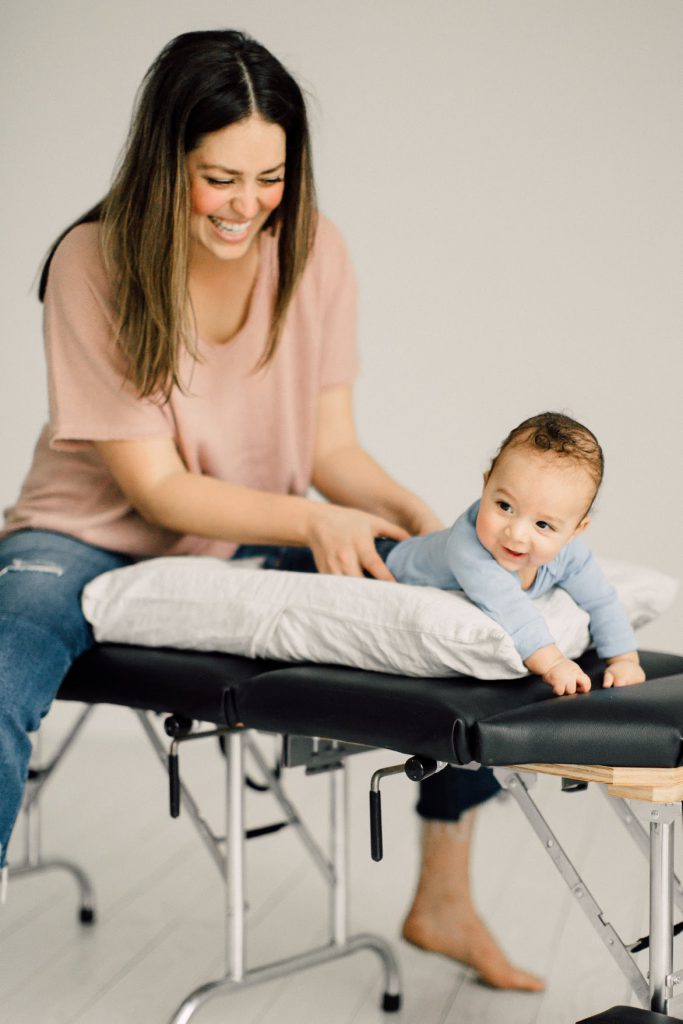 E: What are some things to look for when trying to find a chiropractor?
CK: The #1 thing you should look for in a chiropractor is someone who talks about your nervous system. If you go to your chiropractor just for pain relief, it's like robbing a bank and only stealing the pens. A side effect of removing interference to your body's nervous system which allows your body to heal itself is that your pain will go away. Chiropractic is so much more than pain relief — but we're also really freaking good at getting you out of pain. Heck, that's at least what medical doctors acknowledge us for (low back pain and headaches) so you know it's got to be true!
I honestly wish more chiropractors would offer only what we truly specialize in which is the chiropractic adjustment. Chiropractic is always enough. Other therapies such as acupuncture, massage, nutrition, etc. are incredibly healing! I love referring to other practitioners in the area who offer those services that work synergistically with chiropractic care. We begin to see not just an increase in that patient's ability to adapt to their environment, but also how their environment evolves and better supports their overall healthy lifestyle.
For example, if I had a muscle spasm or other muscular dysfunction and I wanted to facilitate my own body's natural healing process, I would get a chiropractic adjustment to make sure my nervous system is functioning optimally and without interference and I would go to a massage therapist or physical therapist because that muscle spasm is their area of expertise.
We take two classes on physiotherapy in chiropractic school. There are some amazing additional certifications that chiropractors can receive to specialize in muscle work, for this specific example, but it never replaces chiropractic care. Chiropractic care is the foundation for true healing because it unleashes your body's innate ability to heal itself.
The only weird machine I have in my future office is an INSiGHT System from Chiropractic Leadership Alliance. It's an 8-minute scan of your nervous system that can detect hidden areas of stress and tension, measure the tone of muscles along the entire spine, pinpoint overactive and exhausted neuromuscular areas, measures spinal nerve control of organs and glands, identifies areas with poor autonomic regulation, and scans heart rate, temperature and anxiety simultaneously to calculate heart rate variability (HRV).
E: Is it effective to be adjusted the same way every time and should every adjustment include the whole body?
CK: It honestly just depends on what your body needs. I do a thorough analysis of the nervous system every visit. I am constantly asking the body for neurological feedback to determine where there is interference and what type of adjustment your body needs to clear that interference. Sometimes that means you're only receiving one adjustment for that day! Sometimes it's 4 or 5! I do exactly what your body needs, nothing less, nothing more.
E: I've worked with one doctor whose goal for me was to see him less often. I started with a new doctor who actually wants to see me multiple times a week now. Can you be adjusted too often / too infrequently?
CK: We ultimately have to refer back to the purpose of chiropractic care, which is not for the treatment of conditions or disease; rather, it is the restoration of normal body function. Can one adjustment heal your pain? Absolutely! But not always. Our body likes to heal in layers and that's why consistent chiropractic care is key.
I recommend to check the people that I serve for nervous system interference on a weekly basis. Does this mean that they'll need an adjustment each visit? Nope! The goal is that with consistent chiropractic care, it increases your body's ability to adapt to life's stressors and forces. When someone comes in and I check them for interference and they don't have any, we celebrate that!
It's important to always stay proactive because the last sign of nervous system interference is pain. There's dysfunction long before you even feel it. This is also why we don't judge our health based on how we feel — you can't feel heart disease and cancer — but we judge our health based on how we function. How is your digestion? How are you sleeping?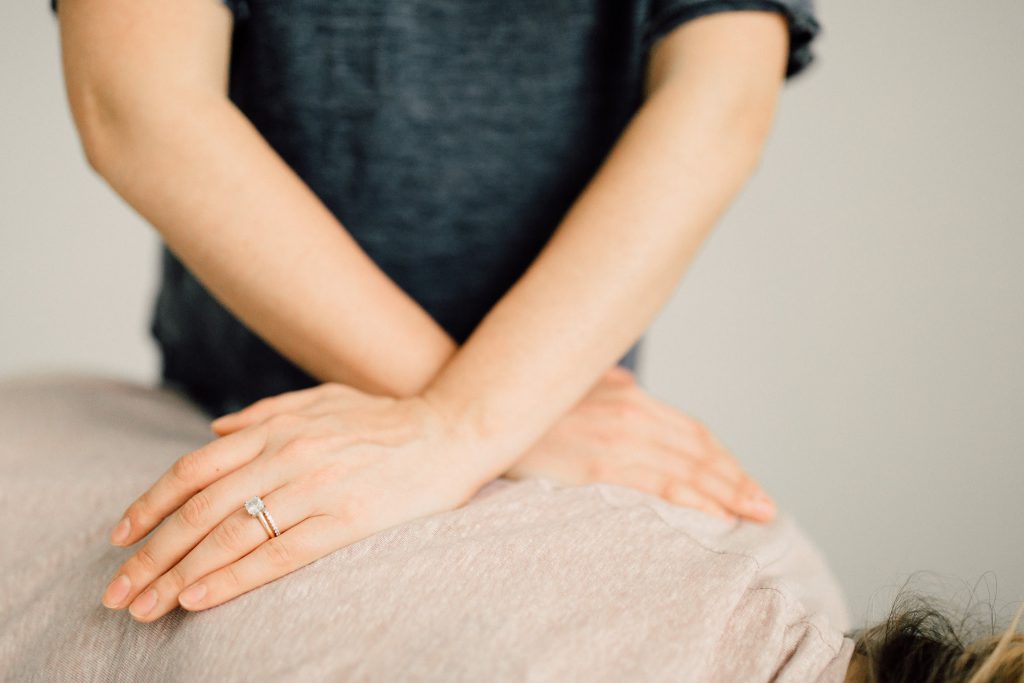 E: What makes the popping sound during adjustments and do you have to hear / feel it for it to work?
CK: What makes the "crack" when you receive an osseous adjustment is actually called a cavitation! It's the release of gas from the joint that makes that popping sound. There is absolutely a time and place for osseous adjustments that "pop" which is why I'm always receiving neurological feedback from the body, but no, it does not have to make that sound in order for an adjustment to be made. It's about applying a force at the right place, right time, and in the right direction that allows the body to adapt that force and make the adjustment to remove interference to the nervous system.
E: Thoughts on cracking your own back and neck?
CK: Please don't! When you feel the need to crack your own neck, it's because you have interference to your nervous system and a vertebra is not moving like it should. Your body is intelligent and you're an intuitive being so you instinctively know that this isn't normal! But when you crack it yourself, you're actually cavitating the joint above or below the one that is fixated. Sure, you'll feel relief for about 5 minutes or so, but it's not removing the interference and is actually causing hypermobility at the joints above or below. This hypermobility can cause your body to not hold specific chiropractic adjustments as well.
E: What does wellness mean to you?
CK: To be expressing wellness, I believe that your body is able to adapt to the environment around it. For example, your body is able to adapt gluten. You can eat gluten and it won't destroy your bowels. Of course, there are always limitations of matter but I firmly believe that the body is a gift uniquely designed by our Creator.
The body is self-healing and self-regulating and as a whole, is one organism. The body's systems are one integrated and balanced whole. All the component parts are interconnected and symptoms are the body's way of communicating to us.
In fact, symptoms are simply a call for attention and are not what need fixing — rather, understanding. Suppressing symptoms is like suppressing one of the only communication lines between you and your body.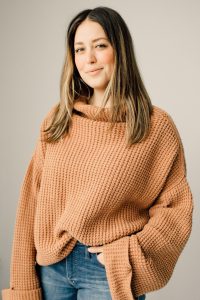 Courtney Kahla is a 26-year-old follower of Jesus, wife, Great Dana mama, and almost Doctor of Chiropractic. She will be graduating in April 2018 and then will be joining Free to Be Chiropractic within The Nest in Addison, TX. She specializes in pediatric and prenatal chiropractic but serves people of all ages and from all walks of life with Innate-centered and potential-based chiropractic care.
Natural living is Courtney's jam. Being conscious of the things she puts on and in her body to support her overall function is what she's chatting about on the reg on her Instagram. She always honored her body's Innate Intelligence no matter what products she's using, loving + sharing. She would never recommend a product, company, or service that she doesn't 100% believe in because she strives for honesty, integrity, and clarity in everything that she does in her office and on social media.
Courtney's Mission Statement:
My mission is to inspire people to feel empowered and healthy within their bodies. To educate people of all ages to take action steps towards owning and managing a life with vitalism. This is done by utilizing chiropractic care as the foundation of expressing life more abundantly.
Thanks so much to Courtney for her time and thoughtful answers, and I'd love to know what you guys think about our Q&A! I'm loving getting to know these women a little better and learning more about their particular interests and professions. Do you have any requests for future Q&As?
If you'd like to participate in a future Q&A for the blog, please send me an email and let me know!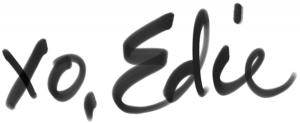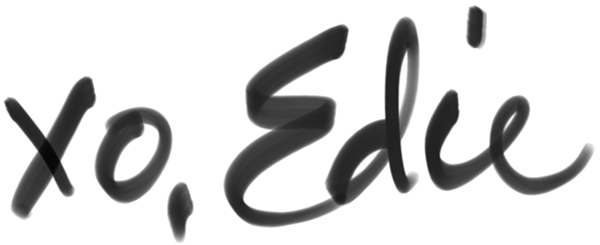 SaveSave
SaveSave
SaveSave
SaveSave
SaveSave
SaveSave
SaveSave
SaveSave
SaveSave
SaveSave
SaveSaveSaveSave
SaveSave
SaveSave
SaveSave
SaveSave
SaveSave
SaveSave
SaveSave
SaveSave
SaveSave
SaveSave
SaveSave
SaveSave
SaveSave
SaveSave
SaveSave
SaveSave
SaveSave
SaveSave
SaveSave
SaveSave
SaveSave
SaveSave
SaveSave
SaveSave
SaveSave
SaveSave
SaveSave
SaveSave
SaveSave
SaveSave
SaveSave
SaveSave